10 Lessons Parents Tried to Teach Their Kids That Completely Backfired
As parents, we all try our best to impart valuable life lessons and wisdom onto our children, hoping to prepare them for the challenges and opportunities that lie ahead. However, sometimes our well-intentioned efforts can have unintended consequences, leading to situations where the lessons we tried to teach actually backfire in unexpected and sometimes humorous ways.
1. He Learned Something, All Right
"I wanted to teach my son the value of money and work ethic because he kept wanting Robux… I decided it would be a great teaching moment, and a win-win opportunity as he was just getting to the age in which I think he should start doing chores around the house. He really wanted to buy some skin or something, so I created a chore chart and gave each chore a value. We established a schedule and everything. It was working out majestically, every day without asking he was doing dishes, cleaning his room, picking up the dog poop, it was epic.
Then one day, I came home and nothing had been done. I asked him "hey man, whats up with the dishes? Oh and go pick up the dog poop too." He simply replied, "Nah". Fighting back rage, I simply said, "excuse me?" He said, he made enough money over the last x days that he bought his skin and he was good now. It was hard to argue," one dad shared.
2. The Disney Dilemma
"Not a parent, but my in-laws love telling this story about my fiance.
He was resistant to potty training, and they eventually got him to start using the potty by telling him that he had to be out of pull-ups before a family trip to Disney World, because "Mickey Mouse only sees big boys and girls." And also who wants to log a diaper bag around Disney?
Anyway, it went great, they had a great trip… and the day after they got back, he took a dump in the living room. When asked, he said "I don't gotta use the potty cause I already saw Mickey Mouse." They very firmly told him that if he was old enough to use logic, he was far too old for diapers, and that was the end of that," one woman shared.
3. The Spoiled Son
"When my older son was about three or four years old, we realized he was starting to act very spoiled and materialistic. We always tried to make him see how lucky he already had it, but he constantly begged us for every toy, candy, and treat he saw anywhere and everywhere.
Around that time, I came across a great photo spread that involved the photographer traveling around the world and snapping photos of different children with their most prized possessions. Of course, the kids in the US, Canada, and Europe were mostly photographed in rooms filled with stuff. But there were also photos of children from impoverished nations, usually showing the child with only one old, dirty stuffed animal.
I thought I was going to accomplish this brilliant parenting move by sitting him down and going through the photos with him. I'd explain how the kids with rooms like his were beyond lucky and he should feel more than satisfied with all of the great stuff that he had. Then I would show him the other photos and he would finally understand that there are so many other children in the world with far less than he had.
We looked through the photos and talked about each one. We finally got to one with a little boy standing on his cot with his one possession, a well-loved, dingy-looking stuffed monkey. My son looked at if for a long time. I could see his wheels spinning. "Success!" I thought. After a long bit of silence, he finally looked up at me, gave me a sweet smile and said, 'I want that monkey,'" one father shared.
4. The Late-Night Realization
"Not a parent, but when I was around 12, my father suspected that I stayed up late playing videogames, even though I didn't. One night he went into my room and told me that I shouldn't play my Game Boy Advance past bedtime because I needed to rest. That's when I realized I could play my Game Boy Advance past bedtime, and I've suffered from insomnia since then," one guy shared.
5. Father-Daughter Broadway Debut
"When my daughter was 10, she wanted to try out for a community theater version of Beauty and the Beast. She got nervous though, and almost backed out, because she was so sure she wasn't going to make it.
My husband, who did some acting in high school, stepped in and said that he would also audition, even though he knew he was never going to make it. He wanted to demonstrate to her that it's okay to audition for something that you don't think you're going to make.
She ended up not only just making it, but she got the part of Chip. My husband got the part of Maurice, Belle's father. He didn't even want to be in a play," one woman said.
6. A Positive Outcome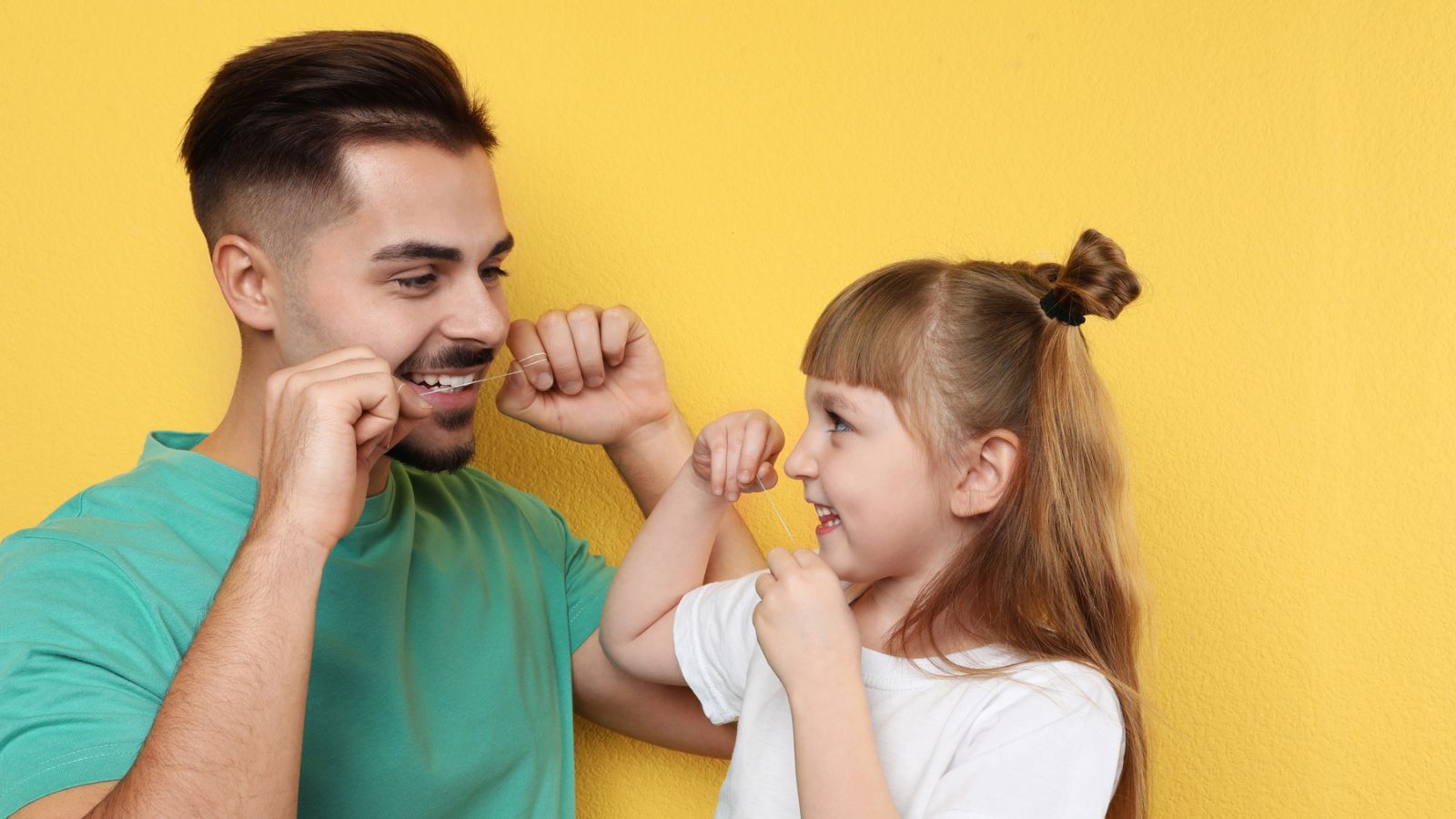 "When my daughter was young I was trying to teach her the value of money and decided to start giving her an allowance. She had a few tasks to do around the house and afterwards on the weekends before we would go out, I'd give her 5$. I explained that because she helped out and did her chores, she had earned money to spend on whatever she wanted.
She happily accepted and stashed her money in her room, I thought nothing of it. Later that evening before I tucked her in to bed after reading to her, she goes to her money jar, pulls out 2$ and hands it to me, and explains that it's for being a good daddy," one father shared.
7. Starting Them Young
"My youngest boy would never listen, and he was always totally fearless. He was also always really lucky. Damn near every time either of us told him "don't do that, you're going to get hurt", he would do it and then not get hurt. So we ended up teaching him that when we said not to do something, that probably meant it was a fun thing to do.
I remember really hoping that he would fall and break an arm or something non-lifethreatening or disabling like that so he would stop constantly giving us heart attacks, which is weird to say as a parent but it never happened so it doesn't matter anyway. He never got anything worse than a small scrape or cut that could be cleaned and covered in five minutes before he was back at it again.
Now he's a stunt man for movies. Can't say I'm surprised," one parent shared.
8. Lesson Learned
"My dad tried to implement the whole you MUST eat ALL the food on your plate in our house during meals. My mom was never a fan of that lesson, but my dad was stubborn so she just let it go. Well, one day my sibling had 2-3 bites of food left on their plate and was very clear that they were absolutely full and couldn't eat another bite.
Dad wasnt having it and insisted they could not leave the table until all the food on their plate was gone. My sibling realized they werent going to convice our dad that they were too full and finished the last few bites and then proceeded to vomit on the table and our dad. He stopped enforcing the rule after that," one person recalled.
9. Stranger Danger
"When I was about 2 years old my family was at a game in Angel's stadium. My mother went to the restroom and left me and my siblings with my dad. While he was busy watching I wandered off. When they eventually found me I was halfway around the stadium. A crowd had gathered to watch as a police officer held me out at arms length while I screamed "call the police, this man is not my daddy" over and over again. My parents had taught me stranger danger, but forgot to teach me what police look like," one person shared.
10. Kill 'Em With Kindness
"Taught my now 16 year old to always compliment people who insulted you. We were in a Burlington Coat Factory in Michigan when my mother was shopping for a bathing suit to take to Florida. There were few to choose from, so she was complaining. My kid was 4.
A woman trying on pants and said something rude to my mom who was asking my opinion and my daughter caught on that my mother was agitated. She squeezed out behind me and told the woman,
'Your teeth are such a pretty yellow!' one mom shared.
7 Common Financial Mistakes First-Time Parents Make
7 Common Financial Mistakes First-Time Parents Make
16 Creative Ways To Make Money
16 Creative Ways To Make Money
16 Side Hustle Ideas for Busy People
16 Side Hustle Ideas for Busy People (That Actually Make Money)
How To Make Money Without a Job
How To Make Money Without a Job: 16 Epic Ways!
10 Attractive Jobs That Pay You To Travel The World
10 Attractive Jobs That Pay You To Travel The World
This article was produced and syndicated by Parent Portfolio.
Source: Reddit.
REAL ESTATE EBOOK BUNDLE FOR BEGINNERS
Kids Can Learn Through Storytelling:
The power of saving and the importance of financial literacy
The joy of delayed gratification and the rewards of responsible money management
Tools to teach young readers about the value of setting financial goals