One Syllable Boy Names: 70+ Fresh and Unique Names for Your Baby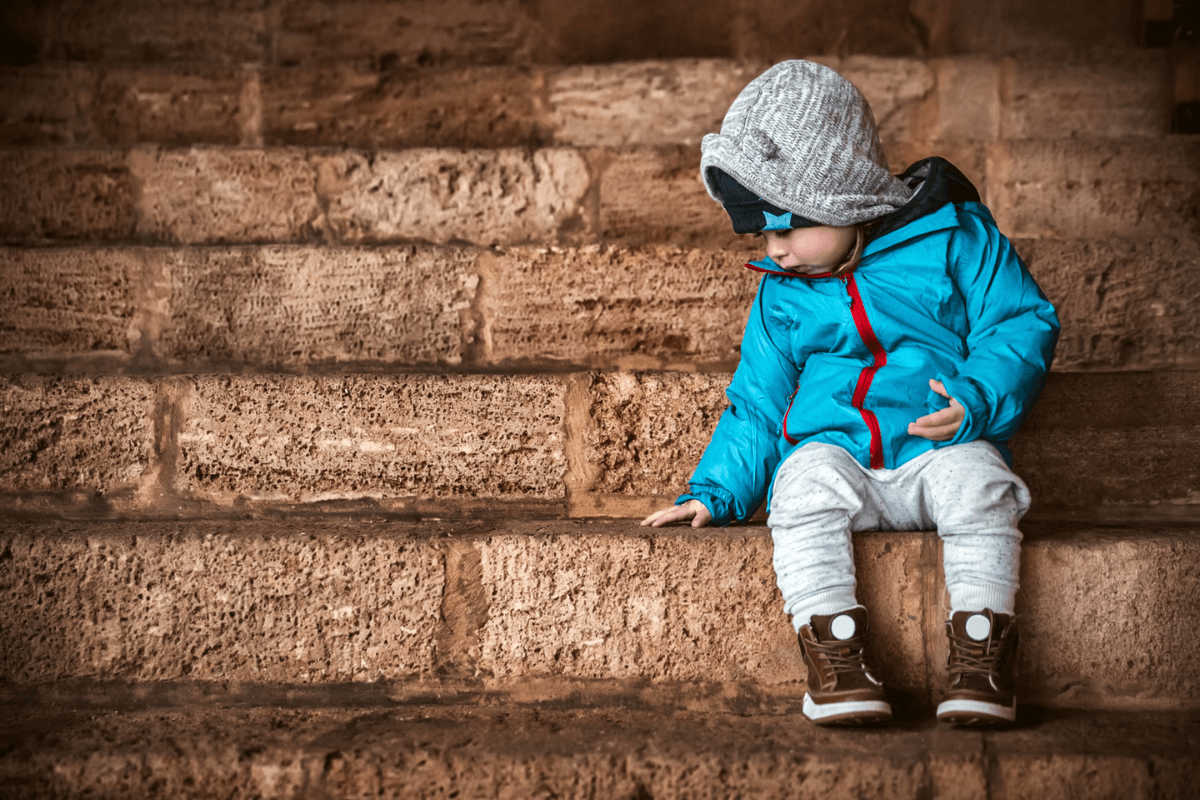 Boy names with multiple syllables are lovely, but there's something about those one syllable boy names that makes them stand out from the rest. For example, they're easy to say and easy to read.
They're usually effortless to spell as well. You don't have to worry about someone using a nickname or shorter version of the name because they'll already have a short first name.
The meaning behind many of these excellent one-syllable boy names is thoughtful and powerful.
It can be challenging to choose a name for your baby boy. Hopefully, we will provide you with some information that helps make it easier to decide what you will call your child as they go through their lives.
Whether it rolls off your tongue or has a significant meaning, carefully consider what you're choosing. After all, it's something your son will carry with them forever.
5 Things to Consider When Choosing One Syllable Names
What is the meaning behind the name?
Each name has some meaning that comes with the territory. Those meanings usually date back a very long time, coming from the country where the name originated.
Many people choose to select a great one syllable boy name based on their nationality. However, the back story of the name and what it means is also significant.
Whether you're of German descent, Italian, Polish or Irish, there are many names to choose from with some significant meanings to make it the perfect name for your child.
Can it be used in a professional setting?
It's alright to choose a unique boy's name for your child but think about how that name will affect them throughout their life. For example, if they grow up to be a very notable professional in their field of work, a more professional one-syllable name is probably a better idea.
Since you're not choosing a multi-syllable name, there will be no option to lengthen or shorten it. A lot of people use their full name as their professional title.
Their nickname is for personal use, for instance, with a sassy grandma. One syllable names should carry that professional distinction already.
Is it too common and popular?
Over the years, some names were trendy at a particular time. Growing up, it wasn't uncommon to have several Jennifers, Michaels, or Marks in your classroom. Next time you celebrate your grandma's birthday, think about her name too.
The Social Security Administration keeps track of the top 10 names of a given year. While this isn't necessarily an issue, you may want to choose something unique that isn't common and less popular.
For example, a special single syllable name gives your son a name that isn't associated with dozens of other people that they know.
Can someone make fun of the name?
You don't want to allow anybody to bully or mock your child based on their name. There's enough negativity in the world.
So, search baby names that won't cause your child to hate or resent the name that you've given them. In addition, bullies can turn specific names into jokes or nicknames that your son really won't want to deal with.
Will it be too hard to pronounce?
Most single syllable boy names are pretty easy to pronounce, but there are a few challenging ones out there. Names get complicated the more syllables that you're dealing with.
Still, it's nice to choose a boy name that rolls off the tongue easily. In other words, keep things simple!
Classic One Syllable Names for Boys
Classic one syllable baby boy names are simple, traditional, professional and usually have a rich history regarding meaning. Just some of the classic boy names that we love include:
Mark
Will
Chris
Gabe
Carl
Max
Jake
James
Joel
Hugh
Dean
Shawn
Sean
Luke
Troy
Neil
Ralph
Chase
Roy
Tim
Todd
Greg
These are popular baby names. Unfortunately, they seem to come and go as the years go on. However, these are names that always seem to come back after they've been on hiatus for a bit.
Unique One Syllable Boy Names
Millennials aren't holding back when it comes to unique one syllable boy names. They're simply fun, and you can be sure that your child will grow up with a name that not many other people have. So, if you're looking to be inspired by some rare one syllable boy names, here are our favorites.
Cade
Chad
Colt
Flynn
Dane
Wes
Kane
Ty
Drew
Ford
Duke
Shay
Curt
Van
Nate
Zane
Reid
Rex
We like the name Chad because it's a strong Welsh name that stands for protector, defender. If you're looking for a religious name, Ty stands for 'the key to the heavens.'
Trendy One Syllable Names for Boys
Some people like to choose a trendy name all over the place. We talked a bit about this downside, but you don't have to hold back if you're insistent on choosing one of the top trendy baby boy names that are popular right now. They also make great middle names. Here are some of our favorites:
Bryce
Brett
Drake
Chase
Crew
Dax
Gabe
Hayes
Jayce
Jace
Grey
Rome
Pax
Gabe means 'God is my strength,' and the meaning of Luke is 'bright one.' So these trendy names have a classic feel to them based on their meaning.
Cute One Syllable Names for Boys
A cute one-syllable name is something that sounds adorable when your son is little, but they will grow into the name as they get older.
It will still sound professional and sophisticated well into their adulthood. Cute baby boy names with one syllable tend to have some great meaning behind them.
Bram
Boone
Beau
Cash
Finn
Fox
Moss
Miles
Jett
Hawk
Holt
Zeke
Fritz
Many of these names have an English origin. For example, miles means 'solider.' Beau is a popular one syllable French name that means 'handsome.'
Strong One Syllable Names for Boys
A strong name with one syllable packs a lot of punch into just a few letters. Of course, they're short boy names, but you get an instant impression from them.
A strong name will sound authoritative, influential, and have leadership qualities. The meaning behind a strong name is even more critical. Let's look at some ideas for strong one syllable boy names.
Abe
Ace
Cale
Cole
Duke
James
Nash
Smith
Pike
Wolf
Abe is a Hebrew name that means 'father of a multitude. Also, strong meanings include Ace with 'unity' and Cale meaning 'brave.'
Celebrity One Syllable Boy Names
If you're a fan of Hollywood and celebrity happenings, then you may be thinking about choosing a one syllable boy name that represents one of your favorite stars. Celebrity names are a good pick because those stars sometimes choose their stage names based on sounds.
If they had a less than good name to start with that had multiple syllables, they may have opted for their one-syllable name to sound more meaningful and successful.
Mark (There have been plenty of successful Mark's in Hollywood, including Ruffalo, Wahlberg)
Brad (Brad Pitt is very successful and has a name that everybody knows)
George Clooney (We don't want to forget Brad's best bud!)
Sean (Penn and Conery)
Bruce (Of Bruce Lee fame and Bruce Willis notability)
Jay (famous Comedian and talk show host Jay Leno)
Hippie One Syllable Boy Names
If living a life full of love and peace is essential to you, then gravitating towards a hippie one-syllable name for your son might be something you want. Regardless of how crunchy you are, some great hippie names may fit your child.
Ash, which refers to the ash tree. Maybe that tree has a special meaning to you when it comes to nature.
Bear is a firm name that is also really cute for a young boy.
Bob is an excellent nod to the famous hippie Bob Marley.
Elm is another boy name that has a solid nature-based meaning.
Kai means 'keeper of the Earth.'
Biblical One Syllable Boy Names
Many of the names that are in the Bible have multiple syllables, but you could shorten them to one syllable. For example, in addition to names like Mark, Luke, and John, you could shorten Matthew to Matt, Samuel to Sam, and Joseph to Joe.
Biblical names are sure to please your more traditional family members that would be proud of you for your choice. They're very classic, they're simple, and they'll be around for a long time to come.
Old Fashioned One Syllable Boy Names
An old-fashioned name that is one syllable may be something that is already within your family tree. Some families choose to repeat a name over many generations. Let's take a look at some old-fashioned names that may have some meaning to you, or you can start with a new tradition yourself.
Bob
Mark
Jon
John
Brent
Bruce
Tom
Ron
Jim
Chip
Chuck
Rich
Crew
Cruz
REAL ESTATE EBOOK BUNDLE FOR BEGINNERS
Kids Can Learn Through Storytelling:
The power of saving and the importance of financial literacy
The joy of delayed gratification and the rewards of responsible money management
Tools to teach young readers about the value of setting financial goals