10 Reasons Parents Are Disappointed in Their Adult Children
As children grow up and become adults, parents often have high hopes and expectations for their offspring. However, not all adult children live up to their parents' expectations, leaving many parents feeling disappointed and even heartbroken. Whether you are a parent struggling to come to terms with your child's choices or an adult child seeking to better understand your parents' perspective, this article will provide valuable insights into a complex and emotional topic.
1. In The Throes of Addiction
One grieving mother shared the story of her son, who is addicted to substances. "He is 24 years old and has a full blow meth addiction that started in the last 6 months. He was fired from the job he got at 18 because he was high and manic (sidebar his manager was the one that introduced him to meth). Since then he has dedicated his time to either finding or using meth. He has been arrested 3 times spent 30 days in jail and continues to use even though he is on probation.
He is angry because we will not allow him to live with us while he is using. He is now homeless. He broke into our house and stole some of his fathers sports memorabilia to support his habit. Some of it is not replaceable and very sentimental. He is a shell of the human we knew 6 months ago both figurative and literally. He can not hold a normal conversation and is constantly twitching
We have offered to get him help but he is convinced that the drugs have set him free and we all are living in a delusional world where we have to work and conform to society. It is killing us. On the other hand our daughter (23) just graduated college in June with a paralegal degree and has decided to go to law school. She is afraid to celebrate her success because she doesn't want to make him feel bad or upset him."
2. An Ungrateful Son
Another man shared the story of his older cousin, who trashed his parents' house over money. "Not me, but my uncle. He is a very kind and hard working man who did everything for his sons/my cousins. While the younger ones are decent and successful persons, the oldest one was always a piece of work. He never finished school or worked in his entire life and at the same time belittled my uncle for his work. Said things like that he wouldn't even leave his bed for the money my uncle makes. That he is stupid for working for someone else and hadn't understood life.
They always believed in him. Gave him money so he could open his own store(s) or bought him expensive cars/stuff so he would get motivated and do something with his life. After about 10 years (he is 28 now) and a lot of money he asked for it again. My uncle told him basically that he wants to see a business plan first and that he has to wait about 3 months because they are renovating the house.
He threw a tantrum and left for a while. In the meantime his parents renewed the 1st floor, walls , floor, bathroom, including furniture in his and his brothers rooms. Guys, one day he came back while nobody was home and just lost it. Called my uncle and screamed something about how he has to wait for HIS money while they where spending it for themselves. And then, he smashed the place.
Everything, both new and old. Ripped out the floor and destroyed the bathroom. There was water everywhere and smashed in WALLS. He slashed furniture and destroyed his brothers electronics. He had to be so angry, i was speechless when I saw it. They threw him out, took his keys, and haven't heard from him since. But before, he fought with his father and called his mother a terrible name.
It just broke my uncle's heart. He isn't the same man anymore."
3. Unmedicated and Beyond Help
One mother shared the heartbreaking story of her son, who has gone off his medication and has isolated himself from everyone. "My son is 25 and was diagnosed with bipolar disorder at around 15 years old (maybe younger). After he became too old and too big for me to manage his meds he refused to take them and his life has been a roller coaster of disasters ever since. Between prison time (juvie and adult), bad decisions, suicidal ideation, drug use, fathering 2 children he doesn't see (same mom) and insisting on making up reasons to not speak to ME I'm done, because honestly there's nothing I can do for him. At this point I'm just waiting to get a phone call on where I need to go to identify the body."
4. The Disrespectful Son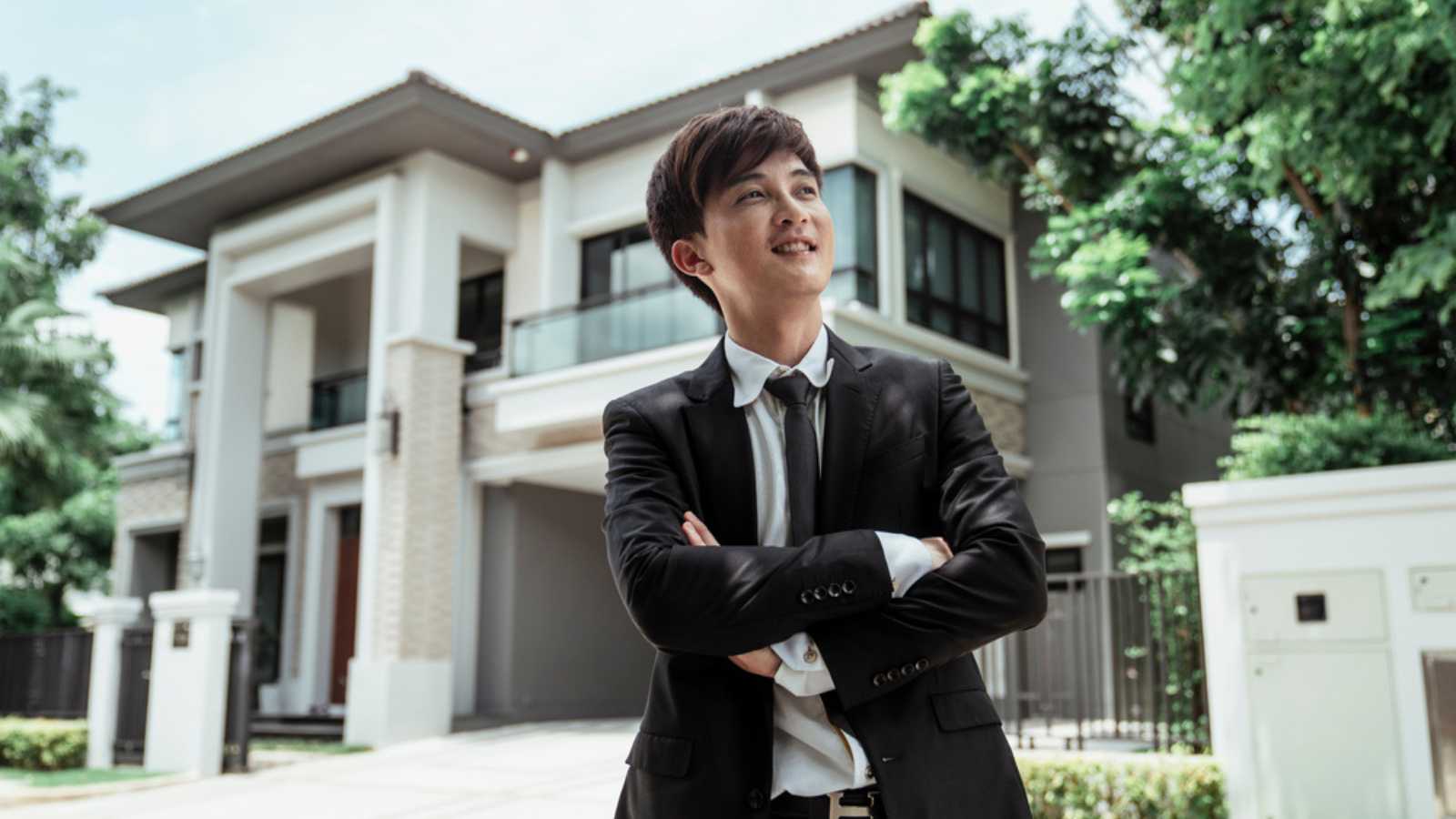 Another mother shared about her disrespectful son who has seemingly no ambition and picks political arguments on Facebook. "He's 42, lives with his dad, is 6 years into a 2 year degree, and has gone through 4 decent cars in the last 6 months. His dad bought the cars and he trashed them. He's also threatened physical abuse to his dad. He disowned his older sister over a political argument on Facebook. She said I'm leaving this discussion before we say things we'll regret, and he tried to forbid it saying if she left she was disrespecting him and was no longer related to him."
5. Lying, Lying, and More Lying
One man told the story of his brother, who was caught in not one but many lies. "Not a parent, but some current drama in my family has my parents pretty upset with my brother. He was having trouble with maintaining a job, so my Dad got him hired as an assistant in his painting business. All he had to do was show up and do easy tasks and he would have the hours needed to pay for his car and living expenses.
He did fine for a couple of months but then my Dad and Mom went on holiday. He went home early without telling anyone one day, then the next work day he pulled a no show. So my Dad gets a call that he didn't show up and he won't answer his phone. Dad tried to call him and got no answer over several hours. Finally my Mom got through to his girlfriend, who said that my brother told her he had talked to Dad and he said he could have the day off. A complete lie.
My brother is required to make regular payments to my parents for the car they helped him buy. As long as he keeps making payments, he has access to the car. If he misses a payment, he loses access to the car until he pays. He decided to get a delivery job that doesn't give enough hours to make his car payment, but still requires his car.
So he says he got this job, and he needs his car. So he is allowed to keep his car even though he is missing payments. Everyone just found out he doesn't have a delivery job….or a job at all. So he has lost his car and all references for a new job. His girlfriend hasn't been too impressed with the lying either."
6. One Thing After Another
One father expressed his frustration over his son's actions. "He's a dead beat dad for his first daughter (which means I can't see my first granddaughter anymore), has been in and out of jail since the age of 11, is a multiple offense convicted felon as an adult, who will steal from anyone (myself and his mother included), and has threatened to have most of his family members killed. He is known to carry (stolen) firearms, and frequently uses his brothers name to try to avoid being caught. He's a drug addict, living with a drug addicted girl, and they have now had two more children together, both of whom suffer from the effects of their parents drug addictions (fetal drug syndrome)."
7. A Narcissistic Daughter
Another father shared his experience with his daughter, whom he suspects is a narcissist. "Ohh good timing. I have to be semi vague but hopefully you get the gist My middle daughter is 19 but we've had issues her entire life I strongly suspect BPD narcissism
Currently her infant child has been removed from her care by CPS for multiple reasons notably her erratic behavior she showed and continues to show and also heavy heavy marijuana use. We suspect other drugs at play but have zero proof.
Instead of cooperating to get her child back she has fought kicking and screaming every step of the way making it much harder than necessary. At the same time blaming her mother and vilifying her to the point that she has lied to CPS in an attempt to have them remove her 4 year old sister from her mothers care. Calling old friends and family giving them a hugely false story in an attempt to alienate her mother and have zero friends and help. It's a giant mess she's created and refuses to take any blame or acknowledge that she's the issue at all.
8. A Difference of Opinion
One woman spoke of becoming estranged from her parents over differences in parenting styles. "I'm in the middle of becoming estranged from my parents. They don't approve of how I'm raising my sons, and they can't even bring themselves to be around them. Our last attempt at a family vacation left my sisters yelling at my parents, and then storming off.
Their complaint is that I don't have any boundaries for the kids. I do have boundaries, they just aren't the same as my dad had when I was growing up. He was a hardass with major anger issues. He threw me up a stairwell once when I left my boots behind at a park. Due to living in that household, I'm attempting to let my kids grow up knowing that making mistakes is part of life, you just have to learn from it.
In any event, my children "are monsters" and he can't get over that so I'm about to cut him and my stepmom out of our lives."
9. Not Having a Degree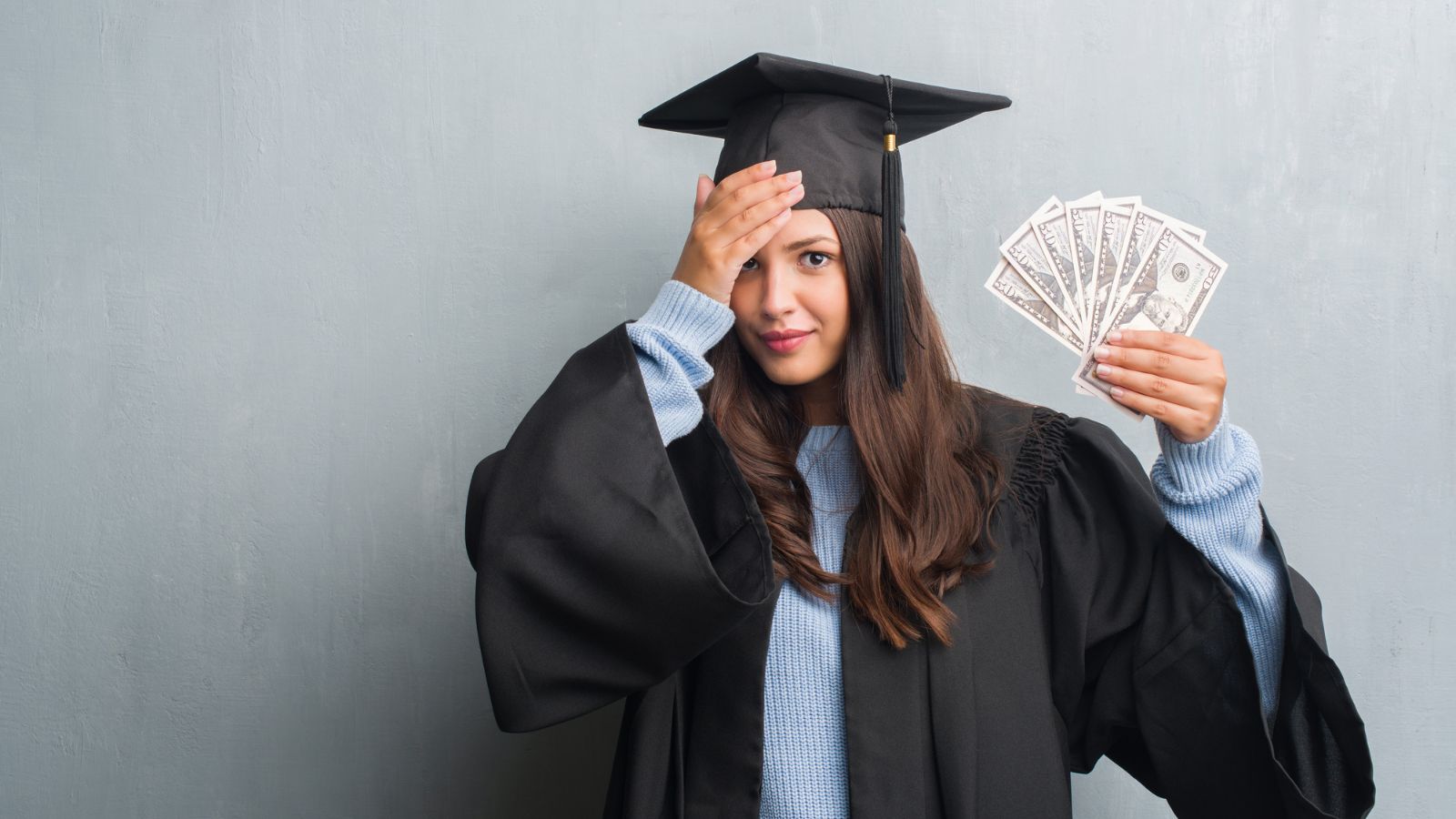 One daughter explained why her mother may view her as a disappointment. "My mom held getting a degree as one of the pinnacle achievements you can do because it was such a big deal to her going back to school and getting her degree in her 40's. As someone who works in IT, I dropped out about a year into school and haven't looked back. That was 10 years ago. I hid that I dropped out for many years before I actually told her. She was disappointed, but in my opinion, the astronomical cost of a degree does not have a good ROI, and in IT, I've worked up to a very high salary level without one. Certifications, mentors, learning on the job and at home. To me a 4 year degree doesn't make much logical sense in a fast moving field like this one."
10. Biting the Hand That Feeds
A frustrated mother shared her experience with her wayward daughter. "My 19-year-old daughter failed out in her first semester of college. Not a big deal; sometimes Freshmen get overwhelmed and don't do so hot in their classes. My daughter, however, just decided to not show up to the classes that WEREN'T theater-related. So she failed Math and English, which she could have aced. Now, had she owned up to this, there would have been little issue. Lesson learned, do better on probation and pass the classes next semester.
What she DID do was just not register for classes for the next semester and try her luck at living in the dorms…illegally. Somehow it took the college THREE MONTHS to catch up with her. She finally fessed up…in MARCH. By that time, she had been trespassing at the college for those three months.
We had to beg the college to not throw her into prison; we were literally on the phone with college officials for an hour begging them to just let her come home, she screwed up but she's learned her lesson.
Luckily (if you can call it that), her grandmother rushed to her rescue and paid off her outstanding balance on her bill…six thousand dollars for the three months she lived on campus (boarding and food card). Her grandmother (my mom) then proceeded to tell my daughter she never had to return to us, we were evil people and she would "protect her from the likes of us".
My daughter, who used to call me every night and called me anytime she had problems, cut all ties with us, because facing her responsibilities wasn't a requirement anymore. We tried calling her, tried telling her we weren't angry and to just come home. Nothing doing.
We would have been angry, but we would have worked it out. Instead we became the bad guys in her fairy tale, and for the past five months she's gone on shopping sprees, goofed off and had the time of her life. I've seen her twice since it all happened. Both times she treated me like an evil monster. Both times I went home in tears, despising my mother more and more."
7 Common Financial Mistakes First-Time Parents Make
7 Common Financial Mistakes First-Time Parents Make
16 Creative Ways To Make Money
16 Creative Ways To Make Money
16 Side Hustle Ideas for Busy People (That Actually Make Money)
16 Side Hustle Ideas for Busy People (That Actually Make Money)
How To Make Money Without a Job: 16 Epic Ways!
How To Make Money Without a Job: 16 Epic Ways!
10 Attractive Jobs That Pay You To Travel The World
10 Attractive Jobs That Pay You To Travel The World
This article was produced and syndicated by Parent Portfolio.
Source: Reddit.
REAL ESTATE EBOOK BUNDLE FOR BEGINNERS
Kids Can Learn Through Storytelling:
The power of saving and the importance of financial literacy
The joy of delayed gratification and the rewards of responsible money management
Tools to teach young readers about the value of setting financial goals