How to Add Value as a Real Estate Agent | 12 Supreme Ways by Expert
Real estate is the most m unpredictable among other markets in the world. Depending on your profit-making abilities, it can uplift you from zero to hero, and vice versa. Despite hard-working, if you are still unable to make money, you are in the right place to get smart tricks to improve your sales. This article will discuss result-oriented how to add value as a real estate agent.
Essential Skills of Real Estate Agents for Value Addition
Almost all the residential and commercial potential buyers and sellers look for the below skills in real estate agents, which ensure their success in the field.
Integrity and Honesty
Better Knowledge of ongoing market trends
Responsiveness
Awareness about delicacies of real estate market
Better Communication skills
Enhanced Negotiation Practices
How to Add Value as a Real Estate Agent
Surely, successful real estate agents are in a state of eternal battle to create value. It is a job that demands constant public interaction here. The real estate agents find it difficult to meet the demands and needs of every client that might turn out to be a potential buyer or seller in the future. But you can secure the trust of your customers by withholding the following qualities.
Information
Transparency is the golden path to success in the real estate business. People are mostly attracted to clear information. Don't take your customers for granted while dealing with them; they exactly react when they are being fooled. Due to some bad apples, real estate agents are the primary victim of negative stereotyping.
It is their job to become the eyes and ears of the local real estate market. They should provide services of consultation to the people around them.
Simplicity
Be simple and easygoing. Never try to adopt the over-complicated processes. You can create value by simply sending out the postcards and sending out items to your targeted area. But if you reach your customers with flashy melodramatic information and pompous phrases, you would lose valuable content. Suppose. If two-thirds of your face captures two-thirds of your postcard, people would say that you have nothing special to offer.
Authenticity and Trustworthy
Be optimistic and vocal with your clients. Don't put your benefit before that of the client. Build up confidence in your customers to act as leads for further profitable dealings.
Best Ways to Add Value by Real Estate Agents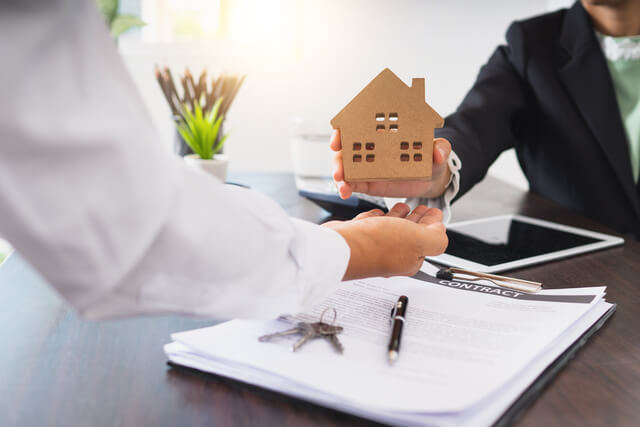 Change your ongoing fragile policies to begin a tremendous start towards the overwhelming sales.
Always Demonstrate the Potential Gain In Value
It is the primary responsibility of agents to first understand and then present authentic views related to future commercial and residential price appreciations.
Buyers always want to get the pulse to make a responsible and sound investment when buying a property. In this scenario, when an agent shows the potential gain in value and the equity growth, they will affect the value addition.
Remain Consistent in Activities
Sales and marketing demand should have consistency. It affirms your good reputation in the market. Make an Assessment of your ongoing marketing and sales plan. Manage your time to reach out to new customers, and don't forget to give quality time to your current customer base. It will significantly increase new opportunities for you.
Understand the Primary Reason for your Low Sales
If your sales are falling, understand why they are falling! Is it market conditions, ineffective staff, or marketing tools? Consider utilizing publicity in addition to advertising.
Raise your profile in the community and become active in social groups, chambers of commerce, etc. Seek out opportunities to raise your corporate profile, such as charitable endeavors and newsworthy articles.
Deeply Understand Every Transaction
If you want to close maximum transactions, you need to find time to get aware of the fundamental economics of the transactions. Agents should address the delicate complexities of a definite transaction and ensure creativity in their approach.
Keep a Wide Base of Collaboration
Try to minimize the distance between you and your clients. Make yourself available whenever your customers need consultancy or guidance. Don't hesitate to learn from your competitors. Try to find innovative solutions to complex problems.
Get Aware About the Basics of the Problem
When you cannot get your desired number of sales, and then hold on. Spend some time comprehending the root cause of the underlying issue. It is significant in eliminating the issue.
Spend time with owners to discuss the intriguing elements. Find a meaningful solution. Remember to keep patience in determining the loopholes in your marketing and selling strategy.
Find New Ways to Stand Out in Competition
Try to stand ahead of your competitors in the real estate market. Think differently, act differently. Look at the ongoing competition and then add more value than the other real estate agents. Study the stories of successful agents and explore the different dimensions of their actions. Don't take the burden to find fun in doing so.
Grow Your Relationships
Hold the old ones but keep on moving forward. It is all about pampering, nurturing existing relationships, and cultivating new ones. Find creative ways to poke out to your current customers while looking for new avenues and networking opportunities.
Get the Benefit of Technological Advances
Technology proves to be a great helping hand in real estate agents to increase value in their business. Use the digital plate forms of selling and marketing your properties, and find suitable ones.
Learn the benefits of technology in the advancement of your real estate company. Generate a large number of leads for your business. Increase your conversion rate with digital tools and distinctive marketing strategies.
Ensure Multiple Sources of Leads
In such an extensive competitive environment, you can't rely on a single lead generation source, mainly through traditional marketing techniques. In this era, every agent should have three to four lead generation sources or conversion to further his business.
These leads guarantee an active funnel sale among the fluctuating market trends. Many among these s leads sources can be the expired listings, empty nesters, for sale by owner listings, and non-owner-occupied properties.
Decrease the Asking Price
If you fail to sell a property, it is not bad to the price down to a considerable amount; after all, it is wise to get some rather than nothing. Market a reduced-price banner to attract buyers. Make a better deal with them, especially during a crisis, or wait until the crisis is over.
Frequently Asked Questions
Can list e-alerts generate leads and value?
This is a good idea, as it shows clients about the properties and their prices in the market and provides an idea to the sellers about the market price of their property. It will surely convert your potential clients.
How can a real estate agent increase value through the internet?
Make your company's website, improve your Google ranking through SEO techniques, send email newsletters to your potential buyers, generate campaigns, and host seminars.
How can contact management help in value addition?
Contact Management help in keeping track of your customers. You can use a simple email database program for this purpose.
Last Words
Real estate is the most unpredictable of all markets. It can uplift you from zero to hero, and vice versa. Despite hard working, you are still not able to make money. You are in the right place to get smart tricks for real estate agents which will improve your sales. This article has discussed 12 ways which result-oriented way to add value as a real estate agent.