How to Know If a Real Estate Agent is Legit | 10 Points to Find Out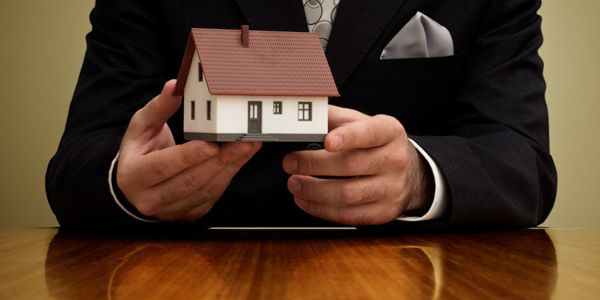 Many people often ask how to know if a real estate agent is Legit. If you fall victim to real estate scams, your hunt for an ideal apartment might turn into the greatest nightmare of your life. Scammers exist in every business, and how they entangle you is challenging to escape. When a landlord or agent tries to sell a residence that does not exist, this is known as rental fraud.
Before you recognize them as con artists, they take processing fees, security deposits, and application costs. Sadly, despite tight real estate rules, the number of impostor real estate brokers is on the rise, and you must exercise extreme caution while completing the most significant financial transaction of your life.
Furthermore, with the help of technology, real estate scams have been increasing in recent years. It's probably never been simpler for a con artist to place an internet ad, seeming to be looking for a property but looking for unlawfully acquired monies.
You'd like to believe that the ordinary online user is well-informed enough to spot a scam when they come across one, but that isn't the case. Scammers wouldn't keep posting these ads if they didn't function somehow.
Thus fake postings pop up all over the place. You shouldn't feel ashamed if you fall victim to a con. Intelligent marketing may fool even those who have done their study and have a lot of knowledge in the real estate sector.
What is the process of a Real Estate Scam?
Con artists research online property listings on sites like Craigslist or Zillow and then use the same photographs and information to build their real estate marketing for a home they don't own.
They'll set a reasonable price for it, delete the address and contact information, and wait for a message via the site's messaging system. These con artists frequently get paid by seeking payment for something insignificant, such as a credit check or a security deposit.
Too many individuals give in without realizing what they've done. Because the fraudster can't get traced, there's usually nothing you can do to get your money back. Furthermore, the funds get frequently sent to an offshore account with no possibility of reimbursement.
How to Know If a Real Estate Agent is Legit
This kind of fraud usually regularly targets those trying to invest in real estate. You'll sometimes come across a phony ad that seems to be too wonderful to pass up.
Other times, your property will get replicated and converted into a bogus advertisement. In any case, you must be able to spot a con when you see one. Here are some of the methods to tell whether a real estate agent is trustworthy:
It's too good to be valid in price
Rent costs have been rising in the contemporary national rental sector. The housing industry also increases, resulting in higher prices than a few years ago.
Competition keeps the market active, and property investors who don't maintain their pricing competitiveness won't earn much money. If you're accustomed to paying $1,200 for a two-bedroom home and seeing one for $700, it's very probably a forgery. If the price seems too valid to be accurate, it is often.
The email is unusual
If you answer a listing, you may not see the email address since some postings conceal it when you send a response. If you get a chance to look at the email, make sure it's genuine.
For starters, fraudsters often utilize free email services like Hotmail or Yahoo. They'll also go by a series of strange letters to make themselves harder to track down. So, if the real estate agent has an unfamiliar email address, that's one red flag to be aware of.
The seller will not allow you to view the property
Scammers, of course, will not allow you to view a property that they do not own. It's probably a false listing if you ask to visit the property the next time you're in town, and they say it's impossible.
A venerable reason, such as going out of town or visiting an ill family, might be used by the apparent seller or broker. On the other hand, most house sellers will make time for potential buyers. If possible, never purchase a house without first walking through it.
There isn't a physical address.
The lack of an address may be due to a mistake on the side of the real estate agent. But, most times, it's a sign of deception. When you ask for a location, the vendor may answer that he doesn't want to disclose it to you because of security concerns.
If you require an address, the individual may provide you with a phony address to satisfy your requests. When you input the address into Google Maps, though, you'll see that it doesn't belong to the property you're looking at.
You're being pushed by the agent
The sooner a fraudster can persuade you to commit to a commercial contract, the more money they may take while avoiding detection. As a result, the phony agent often employs high-pressure methods to persuade you to act swiftly to acquire the property.
Don't be persuaded to transfer money by any vendor. It's usually not worth your time or money if a salesperson uses high-pressure techniques.
The contact information appears to be inconsistent
Most internet listings merely include contact information for a real estate brokerage. If the individual gives you their personal contact information, you should be concerned.
But, unless it seems to be strange, don't be concerned. It may not be an accurate listing if there is no phone number or if the number is a long-distance connection.
A buyer submits an all-cash offer
When you place real-estate ads, it's also essential to ensure your buyer doesn't attempt to defraud you. He could propose a payment mechanism before making an all-cash offer. Though it's not unheard of for purchasers to pay cash for a home, it's uncommon.
The buyer is overly excited or provides excessive information
Even when pushed, most individuals avoid providing specific financial details. They're not going to provide such information to a stranger by email.
On the other hand, cash-buyer fraudsters will often do so, even attaching a bank statement or further proof of their financial situation to an email. This excessively enthusiastic buyer is attempting to establish herself as the genuine article.
But it's more probable that she's simply trying to lull you into a false feeling of security.
The seller requests that you provide money through a wire transfer.
When the word "wire money" or a version of it appears in a business discussion with someone you've never met, it should raise warning lights. Wiring funds is used in many scams since it is more difficult to track and allows the fraudster to receive the money faster.
Scammers will provide several convincing reasons why money should get wired instead of delivered via a bank or lawyer. However, there are no compelling reasons to do so.
The buyer or seller is a foreign national who wishes to purchase a home anonymously.
Before making a significant investment, most individuals want to visit a home and know the neighborhood. This is not to say you should be suspicious of all foreign queries.
However, many frauds occur outside the United States since tracing the perpetrator and enforcing legal fines are more complex. Foreign real estate agents and purchasers, who do not ask questions, act quickly or refuse to see the property suggest a high risk of fraud.
Frequently Asked Questions
Can I know if a real estate agent is genuine?
Yes. The tips on how to know if a real estate agent is legit above will aid you immensely.
What do real estate agents get paid?
According to the statistics available from the US Bureau of Labor Statistics, the median annual income for real estate brokers was $48,930 in 2019.
What is the Multiple Listing Service (MLS) in real estate?
A Multiple Listing Service (MLS) is a private offer of cooperation and pay to other real estate brokers by listing brokers. Real estate brokers met routinely at the offices of their local organizations in the late 1800s to discuss information about homes they were attempting to sell.
What is the job of a Real Estate Agent?
A real estate agent brings buyers and sellers together for deals and advocates for them in legal discussions. In most cases, agents get a commission, which percentage of the house's selling price. The amount of commission an agent receives gets determined by their region and brokerage.
Conclusion
In conclusion, the importance of hiring a realtor to help you with your property investment cannot get overstated. However, it is critical to do due diligence on a firm before purchasing properties from them to avoid falling prey to real estate fraudsters and losing your life savings. To this end, the highlight on how to know if a real estate agent is legit above will aid you immensely.