How to Easily Organize Your Real Estate Documents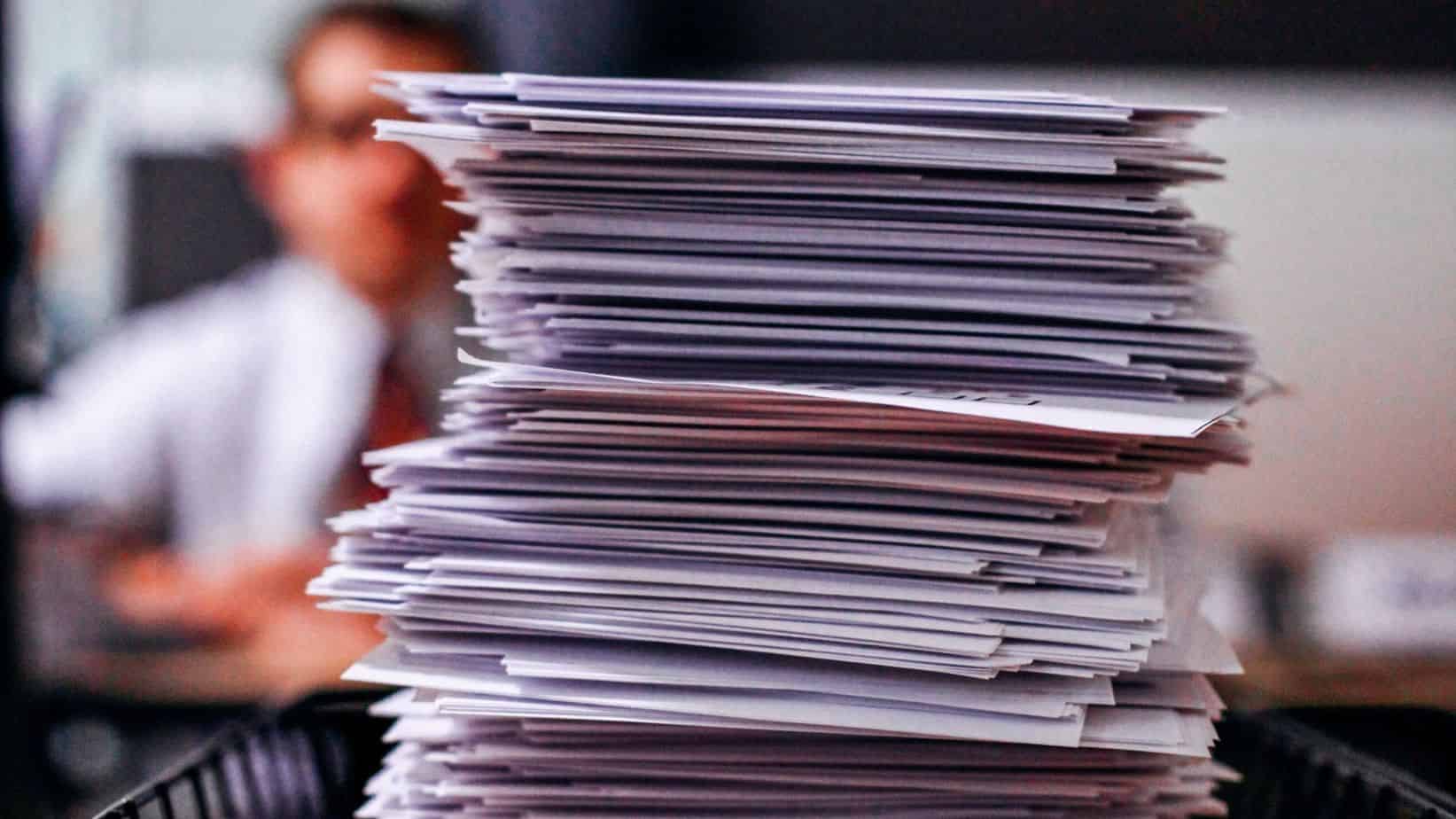 Learn how to become a millionaire through real estate investing…
even if you feel clueless and don't have a lot of money to start!
Sign up, and I'll send you a value-packed lesson from my real estate investing course!
Are you struggling to organize your real estate documents? What comes to mind when you think of real estate investing? I'll give you a moment to think about it. Done?
Was it taxes? I doubt it.
One of the benefits of real estate investing are the tax benefits. For example, all repair expenses are tax-deductible, which can lower your taxable income. Also, you can avoid paying tax on the profit when you a sell a property. Sexy, right?
Whether you're signing mortgage documents or collecting invoices from contractors, those real estate documents have to go somewhere.
What I TRIED To Organize
For me, I first started to keep receipts in an accordion folder. That did not work.
The receipts started becoming a ball of paper held together by a paper clip. I'm still a little disappointed that I didn't win anything after filling out all those surveys on the bottom of the receipt.
Those receipts and documents had to go somewhere. But, I didn't know where. I tried searching online for a solution or a practice from other investors. Unfortunately, I couldn't find anything that appealed to me.
Real estate is a business and not a hobby. By the time it was tax season, I want to well organized. I wanted to build a system where I simply file documents for the appropriate tax year.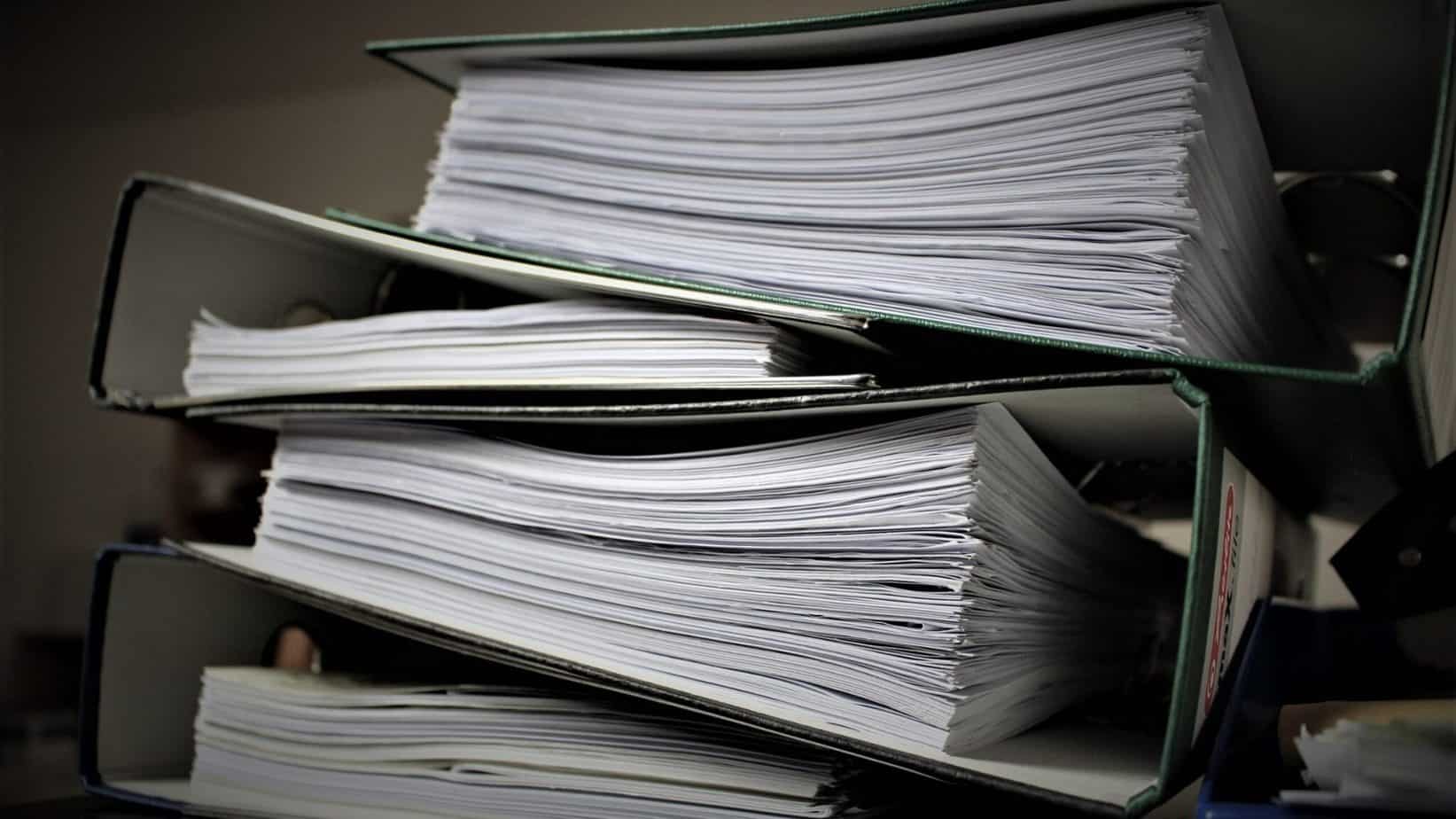 How I Organize NOW
Each property will have a binder. These binders are referred to as the primary binders. Therefore, if I have three properties, then I should have three primary binders.
The primary binder contains the following dividers:
– Title/Deed
– Inspection Report
– Rehab Estimates
– Insurance
Next, we have binders for each year for each property, which are referred to as the yearly binders. As a result, these yearly binders can be used specifically when preparing for taxes.
In the example below, if I have three properties and wanted to look at the tax years for 2015, 2016, and 2017, then I would have nine yearly binders total.
A – Yearly Binder 2015, Yearly Binder 2016, and Yearly binder 2017

B – Yearly Binder 2015, Yearly Binder 2016, and Yearly binder 2017

C – Yearly Binder 2015, Yearly Binder 2016, and Yearly binder 2017

The above refers to three separate properties Property A
The yearly binder contains the following dividers:
– Overview
– Utility Bills
– Property Management
– Bank Statements
– Rehab Expenses/Invoices
– Property Tax
– Loan documents (if applicable)
Two dividers that require a little more explanation are the Loan Documents and Overview dividers. The Loan Documents divider is for any loan documents if a property was financed for that year.
The Overview divider is for the overall Rental Income/Expense breakdown for the year. The Rental Income/Expense report breaks down Each expense is separated into different categories, such as repairs, management fees, interest/mortgages, etc.
I place this breakdown in the front of the yearly binder for the my Certified Public Accountant. If you would like a copy of a Rental Income/Expense worksheet you can download one below:
[convertful id="64931″]
Final Thoughts
Real estate investing is a business and should not be treated like a hobby. Therefore, you need to properly organize all your documents. Create a system early in your investing career and avoid the stress!
Make it a point to file your documents within the next seven days upon receipt. You can save yourself trouble by not waiting a month to organize your documents.
WANT YOUR 1ST INVESTMENT PROPERTY?
$84.15 $99.00
We started from not having any clue where to begin to acquiring three investment properties in 18 months, grossing over $4,000 per month… and we can show you how we did it!
We know what it's like to be in your shoes. So, let us show you how to go from being "clueless" about real estate investing to acquiring your first property and beyond!