Private Property vs Commercial Property | Tabular Representation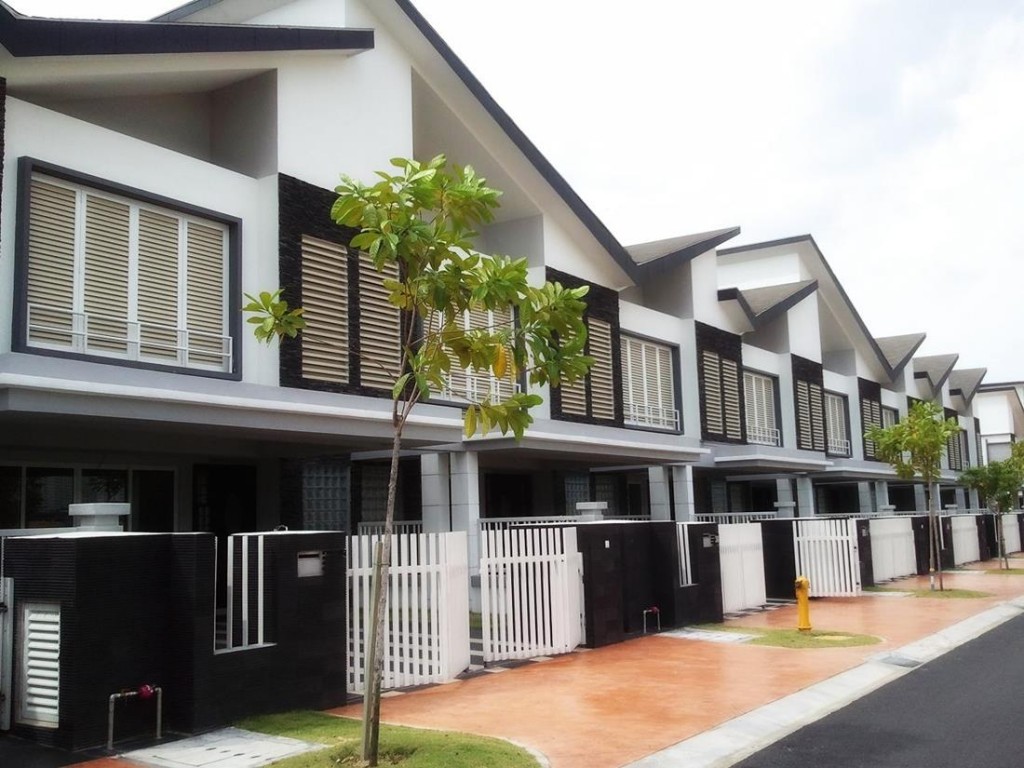 Learn how to become a millionaire through real estate investing…
even if you feel clueless and don't have a lot of money to start!
Sign up, and I'll send you a value-packed lesson from my real estate investing course!
Commercial property (i.e., retail, office, industrial) is highly sought after; however, it's not cheap to buy. While residential properties are more affordable, they also come with many downsides. Let's explore private property vs commercial property.
Suppose you want to buy a property, whether residential or commercial, for your or investment purposes. There are pros and cons to both commercial and residential properties. The advantages of commercial property are obvious – there is more revenue than a residential home. However, there is also more maintenance to be done, as well as more risks. On the other hand, residential property is less expensive to own and maintain, but it has disadvantages too. Some of these include liability risk, maintenance, and repair costs.
Today, we will talk about the best ways to buy commercial and private property and tips for finding your next great investment.
Private Property vs Commercial Property
Understand the Commercial and Residential Types of Properties
An investor will need to consider two types of properties when starting a rental property. The first is a commercial. Commercial property is generally any business that requires a large amount of space. For example, a law firm, a bakery, or a restaurant all fall under this category.
The second type of property is residential. Residential property is generally anything that doesn't require a lot of space. For example, a house, condo, or townhouse all fall under this category.
Select the Right Type of Property
When it comes to real estate investing, you must thoroughly research the market you intend to invest in. You should consider many factors before purchasing property in a particular area.
You need to ensure that the location is ideal for your type of investment. For example, you should consider the accessibility of the location, if there is a strong demand for properties in the area and other factors that may affect your investment. In addition, you can decide on purchasing a property using the leverage and cash flow.
Understand the Pros & Cons of Commercial vs. Residential Property
It's time to start thinking about the pros and cons of commercial real estate vs. residential. With commercial property, there's the fact that you're not living there. That may be a pro, but you must also consider the cost and upkeep. And then there are taxes.
Commercial properties have to pay a lot of taxes. Commercial property owners must pay property taxes, income taxes, and even payroll taxes. This can add up quickly.
Commercial real estate is one of the best-performing asset classes available to investors in terms of growth. However, many investors don't know much about commercial real estate. It's a complex asset class, and its success depends heavily on the state of the economy and how it affects tenants, landlords, and even the general public.
The main argument for commercial property is that the business owner has a higher return on investment. But if you're looking for a place to live, some of the pros of residential real estate are greater stability and a lower cost.
In the long term, you'll have better chances of saving money and achieving financial security, which is almost impossible with commercial real estate.
Understand the Demand for Renting Residential Real Estate
Whether you own your home or rent a property, the real estate market has seen a rapid increase in the number of people renting rather than purchasing their homes. Today, there are more than 70 million households in the U.S. alone that rent, according to the U.S. Census Bureau
Compare the Costs of Buying Commercial vs. Residential Real Estate
When it comes to buying a home, commercial real estate (CRE) is much more expensive than buying residential real estate (RRE) generally but not always true. While it is right that purchasing CRE is a bit riskier than purchasing RRE, if you are a professional investor looking for the highest return on investment, CRE may be a better option for you. However, if you're just looking to build equity over time, buying RRE may be the more attractive option.
Compare the Long term Value of Buying Residential vs. Commercial Real Estate
For years, the commercial real estate market was far more lucrative than the residential market. That is no longer the case. In both markets, there is great demand for real estate and a large pool of qualified sellers. There are also new technologies that provide detailed information about current market conditions and trends.
These factors have created a major shift in real estate investing. In many cases, commercial real estate investment is cheaper, easier, and more profitable than buying homes. So, for buyers, this could mean a win-win situation.
Understand the Tax Advantage of Buying Commercial Real Estate
There are tax advantages that come from owning commercial real estate. You can deduct interest paid on loan, depreciation on improvements, and rent paid to a landlord. It's a complex subject, but it can be beneficial if you're planning to take a tax break for your business.
For example, if you're investing in a building and paying someone to manage it for you, the income generated is tax-free. But if you hire someone to manage the property, you have to pay taxes on the income generated by the property.
Understand How to Finance a Commercial Real Estate Purchase
There are two main options for financing commercial real estate (CRE) purchases. The first is a loan from a bank or lender. This option typically requires a down payment, collateral, a fixed rate of return, and a fixed term. Some borrowers take advantage of the second option, which is using equity.
This option allows for a smaller down payment since it can be paid with cash and a higher interest rate if desired. This option also gives the borrower the flexibility to change the terms of the loan at any time.
Understand the Pros & Cons of Commercial Real Estate Investing
Commercial real estate is a fast-paced and volatile asset class that often offers higher potential returns than other investment options. It is also a complex investment that can be difficult for investors to navigate. A good commercial real estate investing strategy requires patience and experience, but it is rewarding for those who invest wisely and thoroughly plan.
Private Property vs Commercial Property: Tabular Representation
| | | |
| --- | --- | --- |
| Category | Residential | Commercial |
| Types | Houses, flats, and land for sale | Shops, plots, and offices |
| Purpose | Investment or accommodation | Investing or starting a business |
| Cost | Investing is less expensive | A more expensive venture |
| Laws | Regulations are easy to follow | Laws are more restrictive |
| Stability | Low risk and steady demand from a wide range of buyers | Mostly draws businesspeople and investors from a certain market segment. |
| Consumers | A broader pool of potential buyers and tenants | A narrower pool of potential buyers and renters |
| Returns | Comparatively better in short and medium terms | Over a longer length of time, a higher yield is obtained. |
| Maintenance | Regular maintenance expenditures are low. | Comparatively higher with more taxes |
| Capital Growth | Highly variable | Low and steady capital growth |
| Legal Protection | The Residential Tenancy Act favors tenants | Tenant-landlord legislation is fair to both parties |
Conclusion
In conclusion, commercial properties are generally more expensive than residential ones. Many factors can affect the pricing of a property. A good Real Estate agent will advise you on which one to choose. They will also help you understand which one is better suited to you regarding location, accessibility, and so forth.
Now that you know all the pros and cons of commercial vs. residential property, it's time to make an informed decision. If you're considering a move, now is the time to determine which type of property you prefer. Find out how to make a smart decision, what to look for in a property, and what you need to know about commercial vs. residential properties.
WANT YOUR 1ST INVESTMENT PROPERTY?
$84.15 $99.00
We started from not having any clue where to begin to acquiring three investment properties in 18 months, grossing over $4,000 per month… and we can show you how we did it!
We know what it's like to be in your shoes. So, let us show you how to go from being "clueless" about real estate investing to acquiring your first property and beyond!