Ways to Avoid Student Loan Fees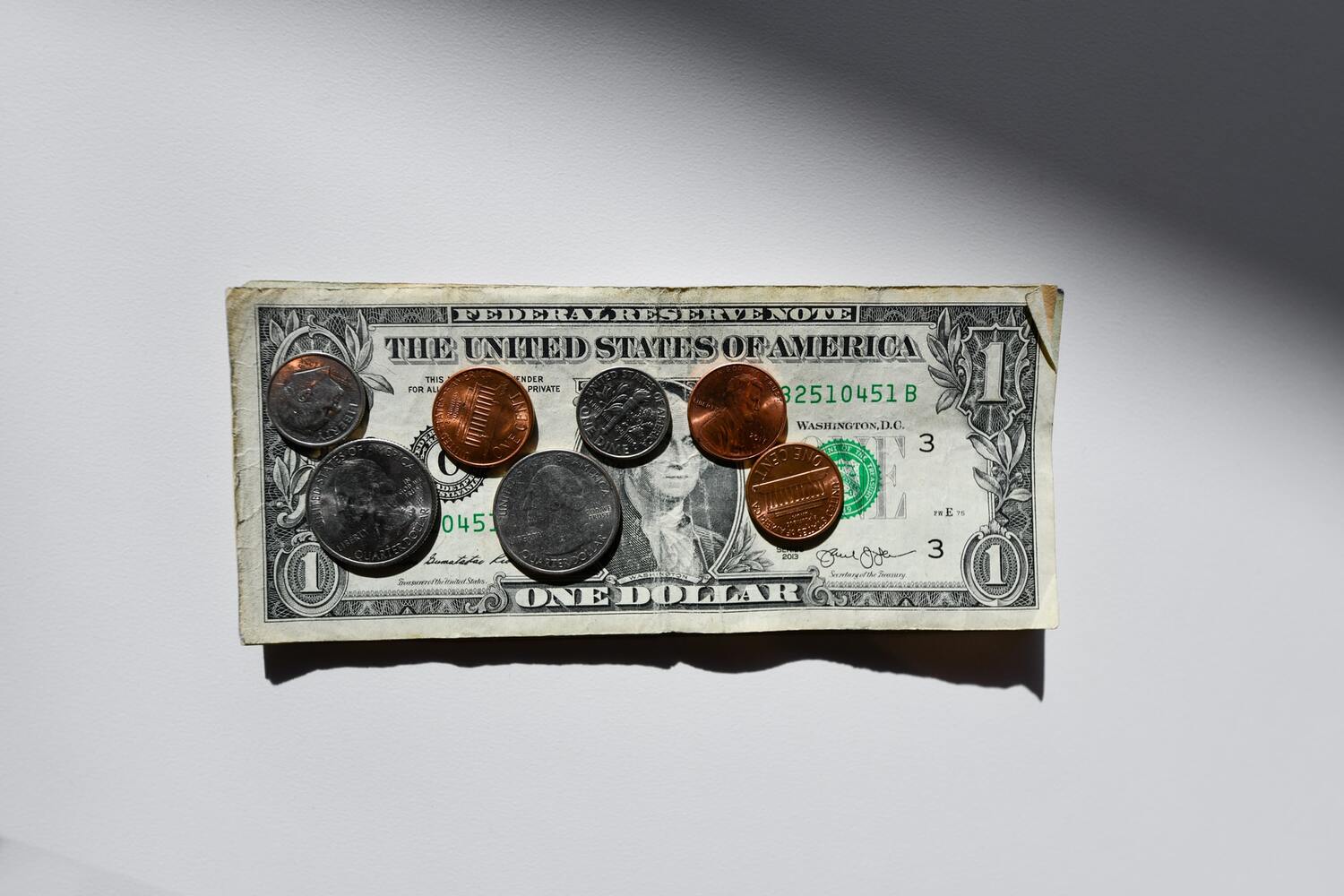 Most graduates take the leap into the world with debt. The College Board reports that 56% of bachelor's degree recipients from public and private nonprofit four-year colleges and universities graduated with debt in 2018-19, and that the average amount was nearly $29,000.
Then there are graduate students, who often carry student loan debt with higher interest rates and generally have more debt than undergraduates.
When students sign up for loans or are in the midst of repayment, they may not even be aware of fees that accompany many private and federal student loans. But by learning about these fees, they can better prepare themselves financially and avoid headaches.
What Are Student Loan Fees?
Student loan fees are charged to borrowers and are not the same as the interest rate. Interest rates on student loans are fixed or variable, and will increase the cost of the loan over time.
Student loan fees may include:
• Origination fees
• Late payment fees
• Returned-check fees (aka insufficient-funds or non-sufficient-funds fees)
• Loan collection fees
• Forbearance and deferment fees
Origination Fees
Origination fees cover the cost of processing the loan. They are typically a small percentage of the loan amount, like 0.5% or 1%.
Late Payment Fees
Making a loan payment past the due date for a federal student loan usually results in a fee of 6% of the loan amount due.
The late fee for a private student loan depends on the lender and loan program. Some private student loan lenders do not charge late fees.
Returned-Check Fees
If a borrower pays using a check that bounces, the student loan servicer could charge a returned-check fee.
Loan Collection Fees
If a borrower defaults on a loan by not making payments for a certain amount of time (270 days for most federal student loans), the loan may be placed with a collection agency and be subject to loan collection fees.
For federal student loans held by the Department of Education, the charge is 17.92% of the loan amount , and that is in addition to the outstanding principal balance, interest, and fees.
Private student loan companies may charge even higher loan collection fees—and the loans will usually go into default as soon as you miss a payment. The default period is described in the loan contract.
Forbearance and Deferment Fees
Borrowers who cannot make payments temporarily can request student loan forbearance or deferment. Typically, loan holders can avoid a fee, but they will need to contact their loan provider.
Forbearance and deferment are available for most federal student loans. Private lenders are not obligated to offer either program.
Federal Student Loan Fees
When students want to apply for a loan, they can do it through the federal government or a private company, depending on their circumstances. The loan providers charge different types of fees.
Students will pay an origination fee for a federal student loan. For Direct Subsidized and Unsubsidized Loans, the fee is about 1.058% of the loan amount. For Direct PLUS Loans (including Grad PLUS and Parent PLUS Loans), the fee is about 4.23% of the loan amount.
A late payment fee will typically be charged within 30 days after the payment is due. The late fee could be up to 6%. At that rate, if your monthly minimum payment is $250, your fee would be $15.
Then there's that charge if a borrower defaults. Again, the fee is 17.92% of the loan amount.
Private Student Loan Fees
Private student loan providers usually don't charge origination fees, though there may be an origination fee for a specialty loan, like a loan for medical school.
Some lenders charge late fees—generally a percentage of the late payment amount or a flat fee. They also typically charge for returned checks.
Additionally, most private student loan companies charge a fee for forbearance, a flat fee determined by the lender.
Collection fees may be higher than the 17.92% charged for federal loans and will vary from lender to lender. If there is a collection fee on a private student loan, it will typically be included in your loan agreement.
A lender like SoFi® has staked its reputation on no fees: no late fees, insufficient-funds fees, or origination fees for private student loans.
Paying for College
There are many options for paying for college, whose costs add up. In 2020-2021, here are the average totals of just tuition and fees
• $10,560 for in-state residents at four-year public colleges
• $27,000 for out-of-state students at four-year public colleges
• $37,650 for private nonprofit four-year colleges
While federal and private student loans are popular choices, students may want to lessen or avoid debt.
Filling out the Free Application for Federal Student Aid every year will allow students to find out if they are eligible for financial aid.
Some students may have the money saved to go to college, or someone in their family might be able to finance their education. For instance, perhaps their parents or grandparents opened a 529 savings plan for them when they were younger and funded it with money to put toward college.
Students can also help pay for college by applying for jobs on and off campus. They may be able to work within their major's department or at the admissions office, giving tours of the campus, for instance. They can try to get a paid internship.
Another way to save money is to live off campus in a cheaper rental than on campus, where the dorms tend to be pricey. Making meals at home could also be cheaper than purchasing a meal plan.
Then there's the wide world of scholarships, offered by schools and outside agencies. Fastweb can help them find scholarships for free.
Avoiding Student Loan Fees
If students need to take out private or federal student loans, they can at least avoid some of the fees.
Federal student loan origination fees are pretty unavoidable. With other loans, even if a student can persuade a company to take off the origination fee, that could mean a higher interest rate, which is usually not worth it.
Paying on time is always recommended, not only to avoid late fees but to keep a credit report healthy. To avoid late fees, returned-check fees, and collection fees, borrowers can set up automated payments from a bank account.
Otherwise, they can set up reminders on their phones and calendars that go off when their payments are about to come due.
In terms of deferment fees, borrowers having trouble making payments on time can call their student loan servicer and ask for extensions or other options so that they don't go into default.
Going into default can cause a credit score to drop significantly and hurt the chances of getting a mortgage, other loan, or credit card in the future. (Student loan deferment or forbearance do not hurt an overall credit score.)
Students shouldn't be afraid to reach out to their loan servicer as soon as they can't make a payment.
Plenty of borrowers end up in a tough spot financially and need a little help. Even if borrowers have to pay more interest over time by extending the loan term, it's much better than defaulting.
Some student loan companies don't charge fees. Signing up for a loan with one of these companies could put money back into your pocket that could go toward repaying the loan.
Fee-Free Student Loans
Undergraduate and graduate school loans. Law school and MBA loans. Parent loans. SoFi offers all of those private student loans with no fees—no origination fees, returned-check fees, or late fees.
A loan comes with a fixed or variable rate and a flexible term. And there is no prepayment penalty.
As a bonus, SoFi members can access perks like financial advice, career coaching, and Edmit Plus, a tool that helps estimate financial aid, compare cost of attendance, and highlight merit aid and scholarships available.
Disclosures:
SoFi Private Student Loans
Please borrow responsibly. SoFi Private Student Loans are not a substitute for federal loans, grants, and work-study programs. You should exhaust all your federal student aid options before you consider any private loans, including ours. Read our FAQs. SoFi Private Student Loans are subject to program terms and restrictions, and applicants must meet SoFi's eligibility and underwriting requirements. See SoFi.com/eligibility for more information. To view payment examples, click here . SoFi reserves the right to modify eligibility criteria at any time. This information is subject to change.
SoFi Loan Products
SoFi loans are originated by SoFi Lending Corp. or an affiliate (dba SoFi), a lender licensed by the Department of Financial Protection and Innovation under the California Financing Law, license # 6054612; NMLS # 1121636
. For additional product-specific legal and licensing information, see SoFi.com/legal.
Financial Tips & Strategies: The tips provided on this website are of a general nature and do not take into account your specific objectives, financial situation, and needs. You should always consider their appropriateness given your own circumstances.
External Websites: The information and analysis provided through hyperlinks to third party websites, while believed to be accurate, cannot be guaranteed by SoFi. Links are provided for informational purposes and should not be viewed as an endorsement.
SOPS20073
This article is originally on SoFi.