12 Celebrities Who Own More Homes Than You'll Ever See
Celebrities are often associated with glamorous lives, including red-carpet events, luxurious vacations, and stunning mansions. Some stars take their love for lavish living to the extreme by accumulating a massive portfolio of real estate holdings.
1. Jeff Bezos
As one of the wealthiest people in the world, it's no surprise that Jeff Bezos owns an impressive real estate portfolio. One of his most remarkable purchases is his $24 million mansion in Beverly Hills, which he bought in 2007. Building on his California properties, he later purchased the Warner Estate for $165 million, making it the most expensive home ever sold in Los Angeles.
2. Ellen DeGeneres
Ellen DeGeneres, the beloved talk show host, and comedian, has made a name for herself through her quick wit and infectious laughter and as a savvy real estate investor. From her stunning Beverly Hills mansion, complete with breathtaking views and meticulously landscaped gardens, to her beautiful Montecito estate nestled amidst lush greenery, DeGeneres has acquired many properties.
3. Oprah Winfrey
With her exceptional business acumen and discerning taste, Winfrey has assembled an impressive collection of properties. From her sprawling 70-acre estate in Montecito, California, known as "The Promised Land," to her luxurious penthouse in Chicago's Water Tower Place, Winfrey has curated an incredible property portfolio.
4. Adam Levine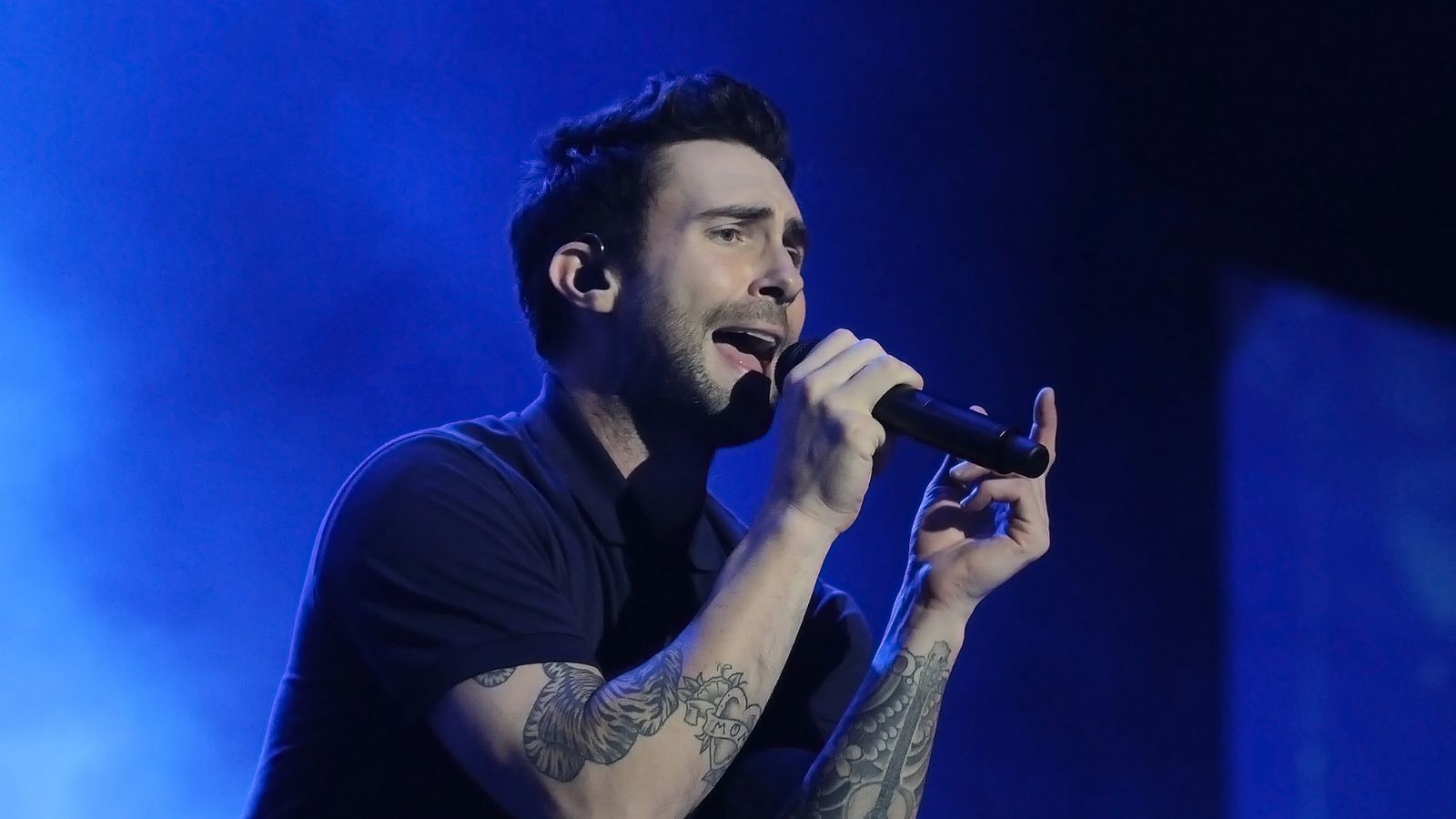 Adam Levine, the charismatic frontman of Maroon 5, has also made a name for himself in the world of real estate. From his luxurious Beverly Hills mansion, featuring sleek contemporary architecture and panoramic views, to his secluded Holmby Hills estate with impressive amenities, Levine has created stunning retreats that blend modern luxury with comfort.
5. Jay-Z
Jay-Z, the legendary rapper, entrepreneur, and music mogul, has established himself as a lyrical genius and a formidable player in real estate. With his undeniable business acumen, Jay-Z has built an impressive portfolio of properties that reflect his impeccable taste and vision.
6. John Legend
With his innate creativity and refined taste, Legend has curated a collection of exquisite homes. His mansion is in Beverly Hills and custom-built with six bedrooms. To this date, John Legend and his wife, Chrissy Teigen, have over $57 million in real estate holdings!
7. Ashton Kutcher
One of their most well-known properties is their farmhouse in LA. Incredibly designed yet modest, this house is a worldwide favorite for architecture lovers. Like most celebrities, Kutcher also owns a mansion in Beverly Hills. Finally, a beautiful $10 million beach house in Santa Barbara also finds its way inside Ashton Kutcher's real estate portfolio.
8. Alec Baldwin
Baldwin's real estate holdings reflect his love for classic architecture, from his elegant Upper West Side penthouse, complete with stunning Central Park views and luxurious interiors, to his historic townhouse in Greenwich Village. Alec Baldwin's dedication to preserving New York City's architectural heritage and ability to curate homes that embody timeless elegance has solidified his status as one of the most popular celebrities who own the most real estate.
9. Angelina Jolie
From her enchanting château in France, exuding timeless elegance and nestled amidst sprawling vineyards, to her serene beachfront estate in Cambodia, reflecting her passion for travel and cultural exploration, Jolie's real estate portfolio showcases her love for unique and captivating locations.
10. Tyra Banks
 Known for her great saving habits, Banks differentiates from other celebrities by purchasing real estate that the average citizen can afford. For example, Banks recently bought a home in Pacific Palisades for $1.35 million, and as a 1977 home with two bedrooms and 2.5 bathrooms, this house is a picture of middle-class America.
11. Madonna
From her massive Upper East Side townhouse in New York City, exuding elegance and grandeur, to her sprawling countryside estate in England, boasting picturesque landscapes and historical charm, Madonna has created havens that epitomize her multifaceted persona. Furthermore, she has expanded her real estate empire to include properties in locations as diverse as Beverly Hills and Miami.
12. Kris Jenner
From her sprawling Hidden Hills compound, serving as the backdrop for numerous episodes of "Keeping Up with the Kardashians," to her stunning Palm Springs retreat, Jenner has crafted properties that exude luxury and style. Her success in real estate shows that she can both turn her fame into fortune and keep that fortune through wise real estate investing.
50 Super Simple Side Hustle Ideas
50 Super Simple Side Hustle Ideas (& How to Make Them Work)
10 Frugal Lessons I Learned From Being Flat Out Broke
How To Make Money Without a Job
How To Make Money Without a Job
Creative Ways To Make Money
20 Easy Ways to Raise A Credit Score Fast