12 Best "Food Combinations" Kids Swear By
Children possess an incredible sense of culinary adventure, often seeking out unique and unexpected flavor combinations that surprise and delight their taste buds. While milk and cookies have long been a go-to treat, many kids have discovered alternative food pairings that they insist are even better.
1. Peanut Butter and Pickle Sandwich
This seemingly strange combination has found a loyal following among some kids. The rich and creamy peanut butter complements the tangy and crunchy pickle, creating a unique blend of flavors and textures. Surprisingly, the sweet and salty elements of this sandwich make it an irresistible treat for those brave enough to try it.
2. Pancakes and Ketchup
While traditionally associated with syrup or fruit toppings, some kids have ventured into uncharted territory by pairing pancakes with ketchup. The combination of the fluffy pancakes and the tangy, slightly savory ketchup creates a surprising contrast that appeals to their taste buds. This unconventional choice challenges the notion that pancakes are only for sweet flavors.
3. Apple Slices and Cheese
Kids have long loved the combination of fruit and cheese, and apple slices with cheese take this classic pairing to the next level. The crispness and natural sweetness of the apple perfectly complement the smoothness and savory notes of the cheese. This combo provides a balance of flavors and textures that can be a hit for both snack time and school lunches.
4. Pizza and Chocolate
While pizza is undeniably delicious on its own, some kids have discovered the joy of adding chocolate to their slices. The blend of melted cheese, savory toppings, and a drizzle of chocolate creates a unique fusion of flavors that satisfies their cravings for both sweet and savory delights. This playful combination is a testament to the boundless imagination of children.
5. Cucumber and Nutella
In a twist that challenges conventional taste pairings, some children enjoy the unexpected combination of cool cucumber slices with a spread of Nutella. The refreshing crunchiness of the cucumber and the creamy sweetness of the chocolate-hazelnut spread create a delightful contrast that surprises the palate. This unconventional snack is a testament to the inventive nature of kids' taste preferences.
6. Popcorn and Chocolate Chips
While popcorn is often enjoyed as a savory snack, some kids have uncovered a sweet twist by adding chocolate chips. The marriage of the crunchy popcorn and the smooth, melting chocolate creates a delightful contrast of textures and flavors. This unconventional pairing satisfies their cravings for both salty and sweet treats, making it a movie night favorite.
7. French Fries and Ice Cream
Kids have found an unexpected match made in food heaven by dipping French fries into creamy soft-serve ice cream. The hot, salty fries and the cold, sweet ice cream create an enticing combination of flavors and temperatures that is hard to resist. This delightful mash-up highlights the pleasure of contrasting tastes, resulting in a unique snack experience that kids eagerly embrace.
8. Grilled Cheese and Jelly
While grilled cheese is typically associated with tomato soup, some kids have discovered a surprising alternative by adding a smear of jelly to their sandwiches. The gooey, melted cheese melds with the fruity sweetness of the jelly, transforming a classic comfort food into a tantalizing fusion of flavors. This unconventional combination adds an exciting twist to the traditional grilled cheese sandwich.
9. Carrots and Ranch Dressing
To elevate the humble carrot, kids have found a winning partner in ranch dressing. The crisp, refreshing carrot sticks provide a satisfying crunch, while the creamy and tangy ranch dressing adds a burst of flavor. This pairing not only encourages kids to enjoy their vegetables but also brings a fun and interactive element to snack time.
10. Pretzels and Mustard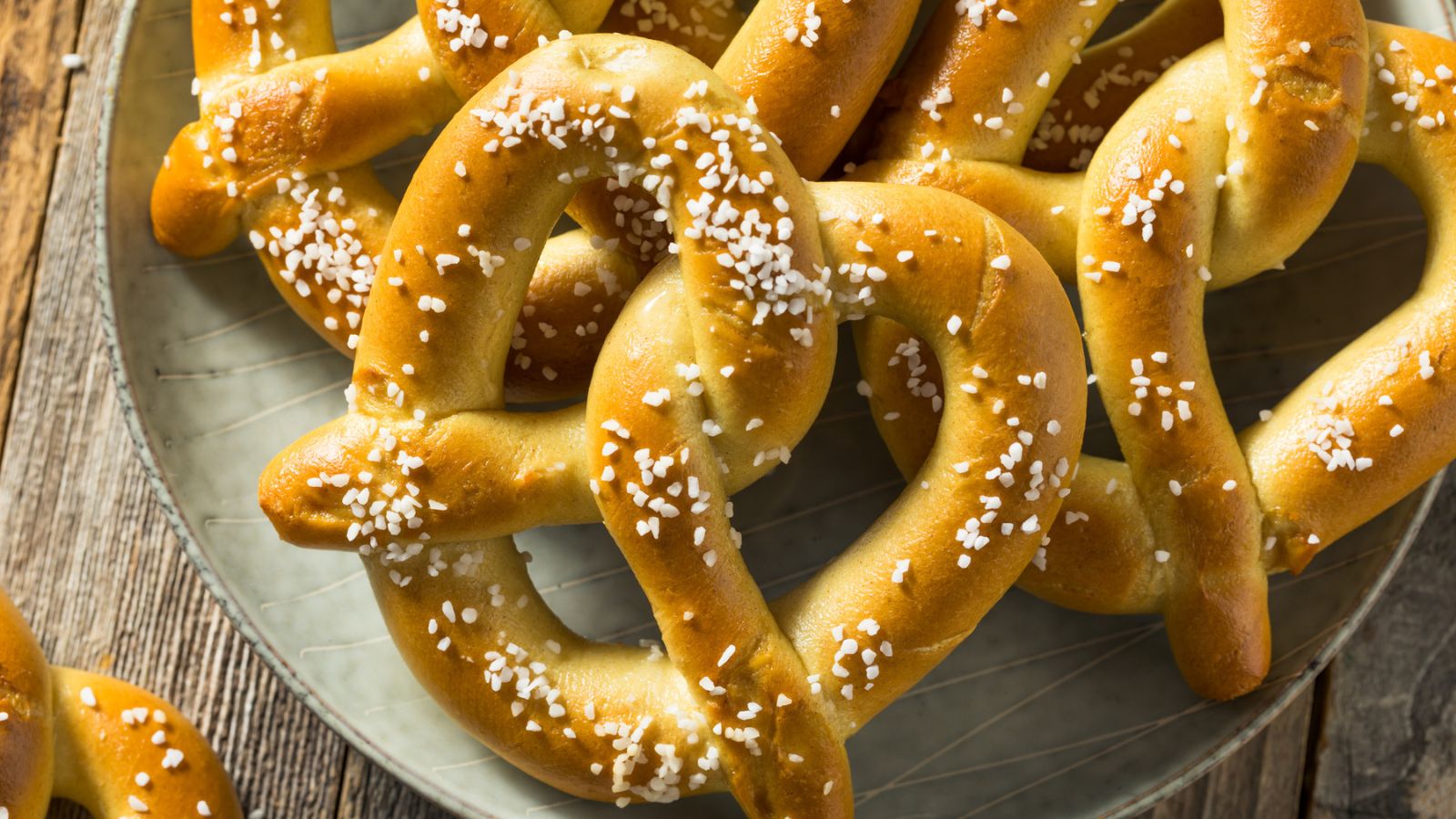 While pretzels are often enjoyed on their own, some kids have discovered a zesty companion in mustard. The salty pretzels and the tangy, slightly spicy mustard create a harmonious combination that tantalizes the taste buds. This unexpected partnership elevates the simple pretzel into a more flavorful and satisfying snack option.
11. Watermelon and Feta Cheese
The combination of juicy watermelon and crumbled feta cheese might sound unconventional, but kids adore this refreshing pairing. The sweet, watery crunch of the watermelon blends harmoniously with the tangy and creamy feta, creating a delightful mix of flavors and textures. This unexpected combination provides a balance of sweetness and saltiness, making it a perfect summertime snack.
12. Nacho Cheese and Applesauce
In an unexpected twist, some children have discovered the delightful contrast of dipping tortilla chips coated in nacho cheese into creamy applesauce. The cheesy and savory flavor of the chips complements the sweet and slightly tangy applesauce, resulting in a unique combination that they find irresistible. This playful mix of flavors showcases kids' adventurous spirit when it comes to discovering new taste sensations.
50 Super Simple Side Hustle Ideas
50 Super Simple Side Hustle Ideas (& How to Make Them Work)
10 Frugal Lessons I Learned From Being Flat Out Broke
How To Make Money Without a Job
How To Make Money Without a Job
Creative Ways To Make Money
20 Easy Ways to Raise A Credit Score Fast