How to Get an Address for a Property | Step by Step Guide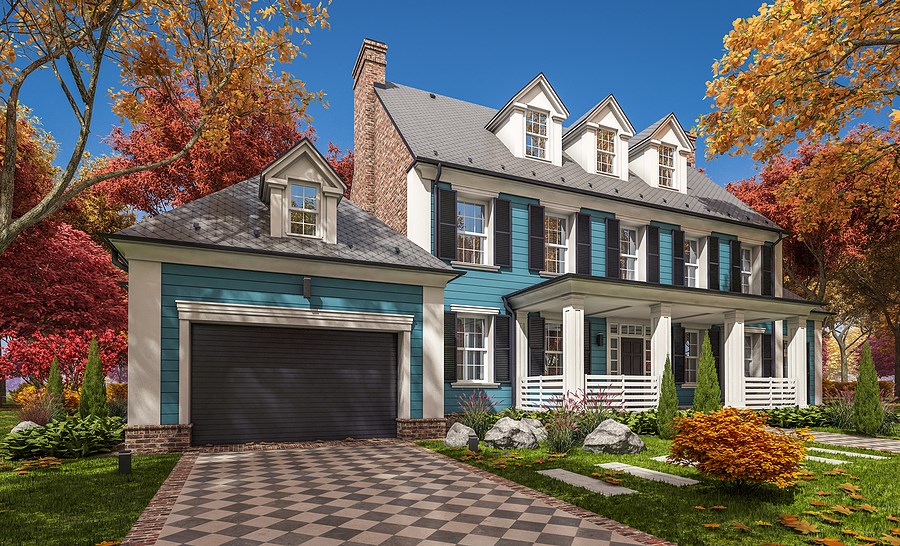 Dealing with the business of property and real estate is a significant part of adulating, which can be a very scary and intimidating experience for those who don't have much experience in this regard. But for one to have a successful and financially comfortable life, it's essential to understand how this world of real estate works. Let's learn how to get an address for a property.
How to Get an Address for a Property?
Every country across the world has its specific systems and frameworks for the naming and registering properties. Still, some general outlines are relatively standard across the globe. If a habitable building on the property has your attention, the local government has probably already given it an address.
When a certain someone applies for a building permit, they should assign that location an address. If it is vacant land, then it doesn't need a lecture.
The government needs an address if they have a business on that property, like utilities or inspecting the building. The post office doesn't need an address until there is a mailbox there.
Addresses of Properties in the USA:
Most properties would have an address already assigned in the city in the USA. Even vacant lots have addresses, and you need to check with City Planning for the address.
That's a given on city streets. Keeping aside the query of how you bought a property without knowing its address: Look at the deed. If there's an actual address, it should be there along with the more formal lot-and-parcel identification. (Some states have different methods, but there's always a legal description of the property). Then check with the city or county to find out what address is associated with the legal description.
How to Get an Address for a Property in the USA
Building a house, a building, or any other facility primarily requires to be registered with the USPS (United States Post Office) no matter where the location is, whether the house is located in the suburbs of a city or within the busy streets of the town. You may proceed with the following steps to get this done;
Step 1
Compile a folder that has the following documents;
Documents associated with land, such as a copy of deed land deeds. Do not forget to include all pages of the contract because it contains detailed information regarding the position (longitude and latitude) of the land
Personal identification forms
Step 2
Head out towards the nearest post office in your region with the compiled documents to meet the postmaster in this regard.
Step 3
Submit the documents as per the requirements. You would be asked to file out additional forms for the sake of further proceedings.
Step 4
After the paperwork, you must be asked to set up a mailbox in the front of your house where the deliveries will be dropped after the delivery of mail begins.
How to Search for a Property for Buying and Selling?
Several websites are built with a particular purpose. It is easier to deal with finding a property, buying, selling, connecting with potential buyers and sellers, and property dealers and investors. For your better assistance, we have mentioned below the top seven properties management websites;
Zillow
It is an application with the most extensive database consisting of more than 135 million mobile-friendly properties so that you can make good use of it at any time, any place.
Realtor.com
It launched in 1996, realtor.com allows users to view houses, areas, locations, neighborhoods, and surrounding areas near the desired location in pictures or via videos for free. The users can further contact realtors for further assistance in this regard.
Trulia
It is a website and a mobile-friendly app, Trulia has created two marketplaces, i.e., one to find homes and the other for property rental services.
Foreclosure.com
This is for customers interested in buying foreclosure but is afraid of the complicated process. Hence, the app focuses primarily on guiding the users via tutorials and guidance articles, and other services.
Apartments.com
Another marketplace for those who seek assistance in renting out apartments, accommodations, etc
FSBO.com
This website eliminates the middle man by directly asking the sellers to play on the front foot.
Homes for Heroes
It is a commendable marketplace where specialists coordinate with you to achieve your goals at a much less fee which saves you a lot of money.
Frequently Asked Questions
Do Real Estate websites charge for providing services?
Not all real estate websites charge. But some may charge sellers if they intend to list their property or the buyers for buying the property. Besides, for the initial survey, most of the websites only require you to sign up or mention your email so that they can notify you further about listings or other important stuff relevant to your query or research.
Are Real Estate websites credible?
Some may only be a scam, but others provide credible data often refreshed and updated. So to get to the right platform to avail of the desired services, verify yourself before proceeding further.
How do I find accommodation in the USA?
You may consult a realtor or look up house hunting websites or applications such as Realtor.com, Zillow.com, Homes.com, Realestate.com, Trulia.com, etc.
Why is it important to have an address?
An authentic, legally registered, and displayed address is crucial for concerned authorities to locate you or your house in an emergency. Besides, an address is a reference point for sending or receiving emails and traveling from place to place.
Conclusion
Getting an address is of prime importance. One has to be aware of its importance to check for any fraudulent activities considering that real estate is contaminated like any other business.
The article above entails a detailed discussion about property addresses and how you can get them if you search for a feasible method to get one for yourself in the United States of America. Besides, a few great websites are also mentioned for your convenience, which may be of some use to you one day or another, certainly.