How to Get Funding for Property Development | Here are 9 Ways
If you are looking for property development funding and you do not know how you can get funding for your business, then you are in the right place. This article has all the information about property development funding. Property development is very exciting, but if you have less experience and have no idea what property development is.
Then property financing can be complex; our guide in this article will help you get through this complexity and make the financing journey smoother. We will help you to choose the right option to kick-start your next project.
Property development funding is where you get your business financed. It can be used for commercial property or residential property, or you can use it for a mix use property. Property funding is preferred for large-scale funding properties where you can use the funds for building and renovations.
You might use the finance to fund a new project for your residential housing or the development of your workspace. This type of business finance is more likely used for projects like building something from the beginning.
Getting funding for your property development is the main thing, and you should know how to get funding for your property.
If you are the person who is looking to take out property development funding for the very first time, then there are a few things you have to take into consideration. You should go for the best option which is the most relevant for your situation in property development finance.
There are many ways you can get your property funds for development discussed in detail in this article. By the end of this article, you will be able to know which option is the most suitable for your business project.
What is Property Development?
The process of transforming a building or property into a more valuable asset is known as property development, often known as real estate development.
How to Get Funding for Property Development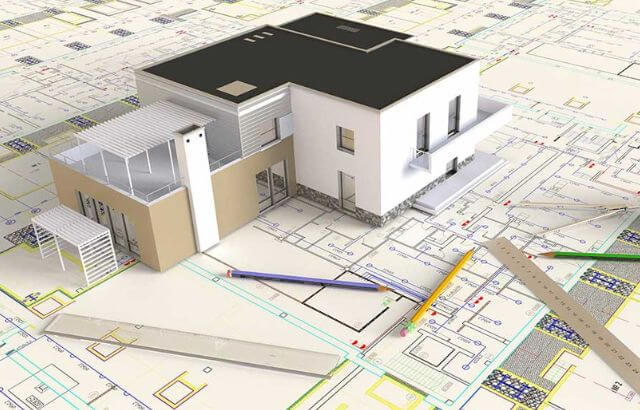 Here are 9 ways to get funding for property development;
Get your property development funded by a loan
Getting funding from an equity investor
Finding a mortgage broker to help you find loan providers
Equity investment options for property development
Property development loans and soft loans
Make sure your property development idea is viable
Get a loan from a private lender
Find out if you can get a grant for the development
Get together an equity team and decide who will do what
Get your property development funded by a loan
A loan for property development is designed as a short-term loan that can only be utilized for the project's construction. It is handed out in phases, with the money distributed at various points during construction, usually when significant portions of the project have been finished.
For loan: Find a lender who will let you finance it at a cheap interest rate if no family members or friends have additional money. Application is the first step in getting financing for property development. The valuation of the property you intend to acquire, your development ambitions, and your exit strategy are just a few examples of the specific information your selected lender will want to know.
Getting funding from an equity investor
In most cases, equity financing involves issuing additional shares for financial investment. The investor purchases a stake in your business in exchange for the funds your business requires. This implies that the investor will gain from your company's success.
Thus, equity investment enables the developer to "unlock" property development financing.
Finding a mortgage broker to help you find loan providers
A crucial component of many careers' biggest financial decisions is finding the appropriate mortgage broker.
A mortgage broker is a middleman who connects mortgage lenders and borrowers but does not use their money to start new mortgages. A mortgage broker facilitates the connection between borrowers and lenders and looks for the loan that best suits their interest rates and financial status demands.
By locating loans that are appropriate for your situation and aiding in the submission of your mortgage loans, a mortgage broker can do the heavy lifting for you. They might even know which lenders or the banks have the greatest reviews and can suggest loan packages that fit your financial situation and aspirations.
Mortgage brokers can receive compensation from either the lender or the borrower, but not from both. A broker also needs to be transparent about their fees.
Brokerage costs can vary but typically range from 1% to 2% of the loan amount. Therefore, broker costs for a $400,000 mortgage will range from $4,000 to $8,000.
As a borrower, you will also incur other closing charges, such as underwriting or origination fees, home inspection fees, and credit report retrieval fees, to mention a few. Remember that a broker fee is in addition to these other costs.
A mortgage broker can be located by searching the internet, asking your estate agent, or consulting the people in your network.
Equity investment options for property development
First, we should keep in mind what equity investment is.
A project's equity is frequently invested in exchange for a part of ownership in that project.
In property, development equity could be the total sum of cash a developer puts into a project. This cash is usually put by the developer towards the land purchase. The developer's money is used to buy the land and develop it.
The equity investment could be the shares in the company or a profit share with the return of the fund invested in the company.
What is the Purpose of Equity: Equity funding becomes an option when a developer requires more capital than Senior, Stretched Senior, and/or Mezzanine can offer. Typically, this is done at the cost of a profit share.
Equity providers can fund up to 95 percent or even 100 percent of project expenses, either in whole or as a second charge position behind a debt funder. In contrast, Stretched Senior Debt and Mezzanine are often capped at 90 percent of project costs.
If the equity supplier trusts the idea and the project, equity can be employed for planning gain trades and developments. A developer needs to have enough experience to draw an equity funder because they are funding both the developer and the project itself.
Property Development Loans and Soft Loans
Property development loans: A property development loan is a type of loan that is given to borrowers or lenders to initiate or complete a project.
There are four types of loans that are popular:
Acquisition Loans: Acquisition loans are used primarily to support buying undeveloped land, as their names imply. Loans for acquisition are frequently utilized to purchase undeveloped land. Although widespread, acquisition loans offer minimal flexibility and may require additional loans to continue the site's development. This provides the least flexibility among the property development loans made accessible to investors.
Development Loans: Borrowers might want a loan to proceed with any plans if they want to develop the recently bought property. For doing that, development loans are typically borrowed. To make modifications to the property, borrowers will seek out development loans. A development loan could be used to level land, construct roads, or install water lines. Additionally, it takes development loans to turn undeveloped land into a building site.
Acquisition and Development Loans: Frequently, borrowers wish to buy undeveloped property and build it simultaneously. Acquisition and development loans are fortunately available for just such situations. Such loans let borrowers purchase undeveloped property and convert it into a building site, as their names imply. This loan is the most adaptable property development financing offered.
Construction Loans: Unsurprisingly, construction loans are utilized to finance the building or refurbishment of a specific property project. As per Links Financial, this loan differs from others in that the developer receives the funds monthly as the project develops instead of all at once. As you take out more amounts, your monthly loan payments rise.
Soft Loans: A soft loan is essentially a loan with more forgiving terms and conditions than most other loans on the market. These more accommodating terms could include longer payback terms and cheaper interest rates.
Make sure your property development idea is viable.
We have to make sure your property development idea is viable. A viability analysis considers various issues, such as economic, technological, legal, and timing. The cost and return on investment of a development project, which may include customer revenues, might determine whether it is viable or not.
Get a loan from a private lender.
Investors in long-term and short-term property investments use private money lenders to finance their holdings. Short-term purchasers that want to match an all-cash buyer's timeline and intend to resell the property after renovations employ private money loans. Private money lenders are deployed by long-term investors too who want to make improvements.
Obtaining investor cash can be challenging if you don't have a history of delivering profitable property investment projects or a property investment network. You might be able to locate investors who are willing to support your idea if you arrange a strong agreement and can demonstrate their potential return on investment.
Private money lending is available from several hard money lenders. Kiavi is among the top service providers we have researched.
Loans for property investments are available through Kiavi of about $3 Million, with funds arriving in about 15 days. Both novice and seasoned flippers can receive funding from Kiavi. Experienced flippers may be able to negotiate higher terms and devoted management.
Find out if you can get a grant for the development.
Find out if you can get a grant for development that you can use to lower the price of a property you want to purchase. It's usually always free, even though it might not fully cover the property's price, and you'll have to pay the balance yourself.
Get together an equity team and decide who will do what
To make the property development as efficient as possible, you must first assemble the equity team for the development. Once assembled, you must assign the team to its various roles.
Frequently Asked Questions
Can you get a property development loan?
Yes, you can obtain a loan for property development if you have the correct exit strategies in mind and the lender considers you eligible. What you require the money for will determine the type of loan you receive.
Is it hard to get into property development?
No, it is not hard, but to succeed as a property developer, you must have the drive and perseverance that the process demands.
There can be things you may already understand and don't know, but once you start working on a project, you'll likely learn a lot of stuff you didn't even realize you didn't know! You'll probably require additional information than you may believe.
How do property developers get mortgages?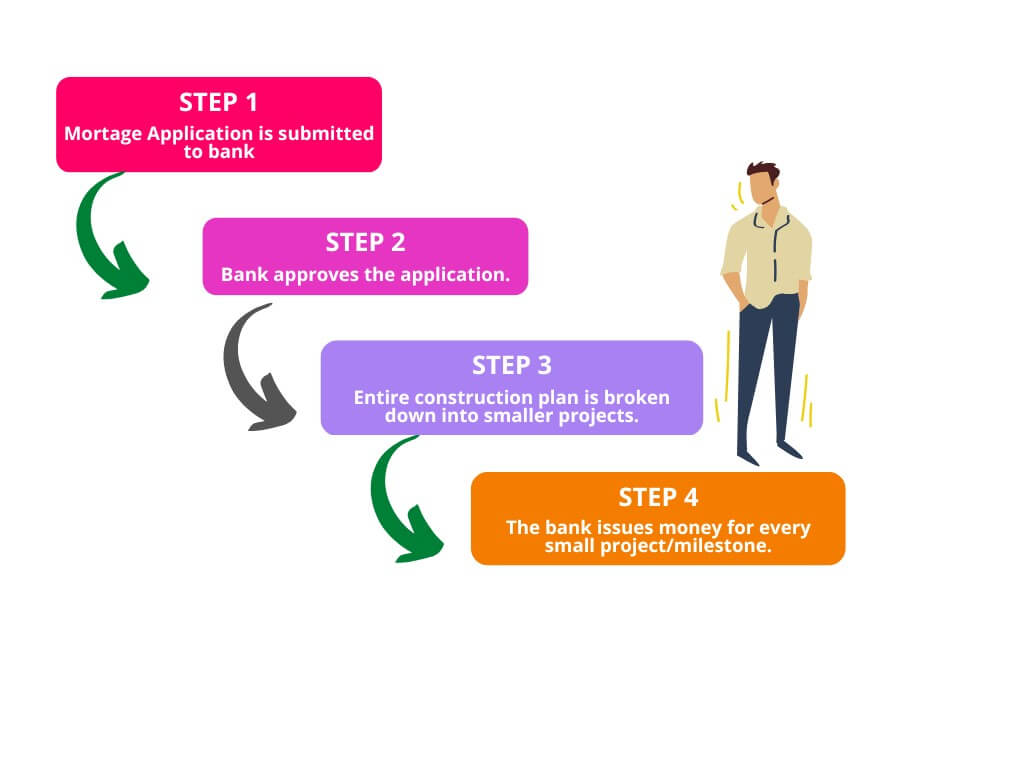 Is property development still profitable?
Property development is the fastest and most effective way to profit from the property. It's also the riskiest technique and costs the most capital (cash).
Do property developers pay tax?
A profit on an investment property would be subject to capital gains tax in the case of a single person; on the other side, a property developer who makes money from their business would be subject to income tax.
Can you get rich flipping houses?
Yes, flipping properties could earn you $1 million a year, but the process is not as easy as it may appear. You will require a group and a lot of assistance to manage a big sufficient operation to flip low-margin homes. Numerous expenses reduce that profitability.
Personal Opinion
Acquiring funding depends on the type of project you may want to initiate. Once you are done planning with the basics, you may want to begin your search for the banks and see what suits you and is best for the project you are working on.
References:
Want to make moves toward financial freedom?
Subscribe to our email newsletter and you'll receive actional steps and insights on:
How to have an investor mindset
How to build wealth for your family
How to educate your kids on financial literacy
How to become a real estate investor
We'll even offer you VIP prices for the ebook series and online courses.