How To Handle A Disability On A Resume (And Get The Job You Want)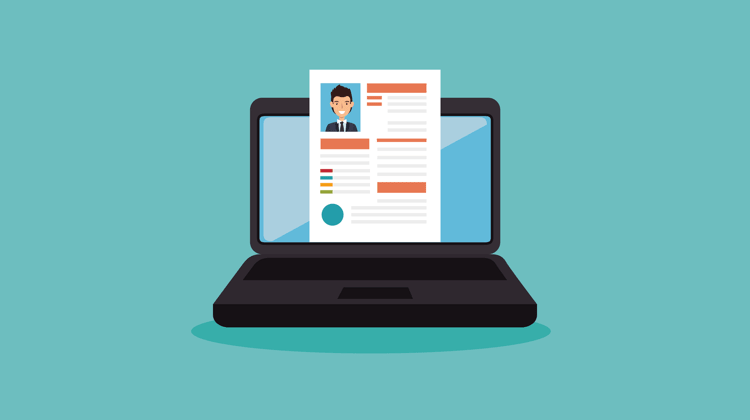 When it comes to resumes, a disability or illness can often pose some unique challenges for job seekers. You typically have more gaps in employment and sometimes can't perform the same job or tasks that you may have done previously. It can be a struggle at times on what to highlight and what to leave out on your resume. Considering that most employers only look at a resume for 6 seconds, it's especially important to stand out for the right reasons!
In this post, you'll find out how best to position yourself in regards to handling a disability on a resume.
HIGHLIGHTING TRANSFERABLE SKILLS
As a Vocational Rehabilitation Counselor for over 20 years, I've found that the most successful resumes highlight the job seeker's personal qualities as well as the skills and abilities to do the work as described by the key terms used in the job description.
For example, one of my clients had been a cook, restaurant manager, and deli manager. He had supervised up to 60 persons including wait staff, cooks, front counter, sales, and banquet prep staff. Now disabled, he could no longer manage the heavy lifting and constant standing that the food service industry requires.
However, I could see that as a manager, our client had good skills that could be applied to other industries and positions. As a manager, our client had to hire, fire, and train staff; develop and maximize customer service policies to achieve higher sales; review customer satisfaction by preparing budgets; and projecting labor costs and writing profit and loss statements. He also managed inventory. Moreover, our client was also very familiar with employment, safety, and sanitation laws from working in the food service industry.
On his resume, the focus was on highlighting the 'transferable skills' and abilities applicable in other work environments. There are many industries that need these skills to manage people and ensure profitability, as well as provide quality customer service. His previous experience is valuable in most customer service environments as well as in government offices, educational facilities, or industries that involve coordinating and managing people.
His resume highlighted the qualities demonstrated over the years of stable employment such as being dependable, detail-oriented, and having excellent interpersonal skills. These types of keywords are always helpful on a resume.
For people with disabilities who plan to return to work, focusing on these 'transferable skills' helps the hiring manager quickly see them as a valuable asset. These qualities are often mentioned in the 'profile' or 'summary of qualifications' resume sections.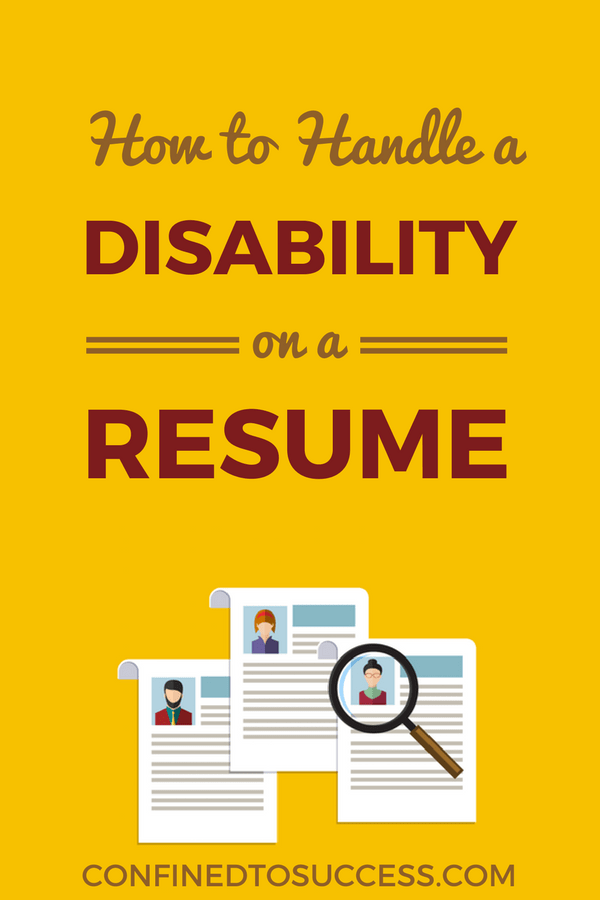 EXPLAINING GAPS IN EMPLOYMENT DUE TO A DISABILITY
Gaps in employment can also be common among people with a disability or those who develop an injury or illness. If this describes you, it's important not to forget about the 'other activities' you may have done during this time. While these may not have all been 'paid' work, they still display strong skill sets and abilities.
For example, you may have volunteered in your community or attended school. Perhaps you helped take care of a family member or helped manage your household, which involves scheduling family appointments, managing bills, and budgeting. Or perhaps you sold items on eBay or as an affiliate marketer.
All these activities — though some not paid — still required valuable skills to perform well. Research has shown that the majority of employers accept volunteer experience and the federal government counts this experience too! But you don't have to note that the work you did was unpaid on your resume.
Example of How This May Look on a Resume:
Homemaker, 2004-2009
Managed household including budgeting and paying bills
Purchased all food and supplies, handled all household repairs and vehicle maintenance
Organized and managed schedules for family members
Other simple but helpful tips include keeping your resume to 1 page (unless it's an executive level position) and using a font size of 10 or 12.Hiring a professional resume writer may be worth your while to ensure your resume is set up well and formatted properly. Many libraries, community centers, and non-profit organizations offer free classes or services to help with resumes and free downloadable resume templates are available on the web.
JOB PLACEMENT AND SERVICES FOR PEOPLE WITH DISABILITIES
If you're between the ages of 18-64 and receive (non-retirement) SSI or SSDI, a voluntary Social Security Administration program called Ticket To Work provides free job placement help through authorized agencies. This free program allows SSDI or SSI beneficiaries a chance to try to return to work again, without the risk of losing their income or medical benefits.
Much more than just helping with resume writing, authorized SSA Employment Networks help with initial skills assessment, creating clarity of work goals, preparing for interviews, finding suitable job leads and helping sort out accommodations. Employment Networks can also help those on SSDI or SSI write a resume specifically tailored to a 'Work at Home' job versus an 'Onsite' local job.
Remember, resumes can be the key to opening interview doors. By following the tips above, you can help ensure that your resume is employer ready!
ABOUT THE AUTHOR: Paula Reuben Vieillet is a Certified Vocational Counselor and Founder and President of Employment Options, an authorized SSA Employment Network (EN) providing national and virtual job placement in both Work At Home and Community positions. Search current job openings and apply for free Ticket To Work services by going to www.MyEmploymentOptions.com. Paula is also the author of several career workbooks including "Employment Options: The Ultimate Resource for Job Seekers with Disabilities and Other Challenges."
REAL ESTATE EBOOK BUNDLE FOR BEGINNERS
Kids Can Learn Through Storytelling:
The power of saving and the importance of financial literacy
The joy of delayed gratification and the rewards of responsible money management
Tools to teach young readers about the value of setting financial goals