Kids Day Out: How to Plan Your Next 'Yes Day'
About one year ago, I pulled my kids from elementary and preschool school due to the pandemic. Thanks to God's love, none of them got it, but my children were "cooped up" in the house for so long they needed a "Kids Day Out." Even if the world was "normal," I still believe in getting out of the house and making family trips.
My family and I watched the Netflix movie Yes Day starring Jennifer Garner during one of our weekly family movie nights. We all loved it. Once my husband turned on the lights, my son excitedly asked, "Can we have a 'Yes Day'?"
I responded with three letters: YES!
So, I buckled up my mommy jeans, put my hair in a ponytail, and moved this plan to my priority list. No amount of procrastination is going to slow me down. I do love my sleep, but I love family activities much more!
And, we did it! I'm still riding the high positive emotional feelings that this kid's day out brought us.
So, calling out all parents. Whether you are hesitant because you have a toddler (i.e.,18 months, Pre-K) or other children ages, you can do it! Now is an excellent time to have your kids day out, especially with the school year almost done.
Are you with me? What's your answer?
Why We Need a Kids Day Out
I try my best to provide a nurturing environment at home. For instance, we borrow books from the public library regularly, and my kids also attend after-school activities online. Two teachers online help children learn how to build different projects, such as a treasure box made of yarn or a ceramic sea monster.
But, no matter how creative I try to be with indoor activities, my kids can still get cabin fever. I worried that enforced isolation could affect them over time (i.e., months, years). Even if I let them do free play in the backyard, it still wasn't enough.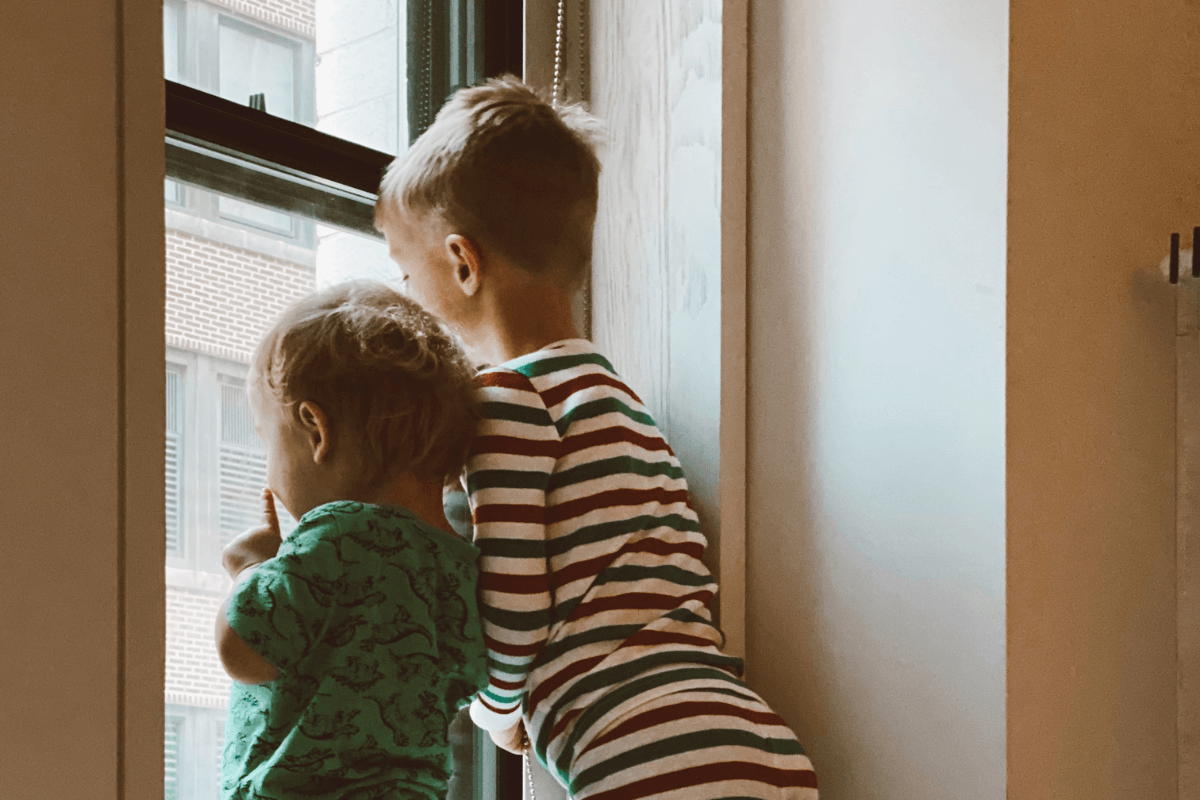 One day, when I said we could start biking again, they had excitement in their eyes. The temperature has been warming up, so it was the perfect time to start biking again. We went around the neighborhood, and they were acting like they were discovering a whole new world.
Polite as they are, they are telling me something indirectly. I get the hint, kids. We need a kids day out.
Although the focus is on the kid's wishes, it's really a dedicated family fun day. With all the craziness going on globally, especially when both parents are working, this day lets the kids know they're the priority.
How to Plan a Kids Day Out
It's essential to plan out your "Yes Day." And, your kids will grow to be excited when you incorporate them in the plan-making. Regardless of how many years old your children are, everyone can play a part in preparing the kids day out.
Ground Rules
You need to set some ground rules. It's okay to "break the rules" for the sake of fun. But it's not okay to break the law. Having fun doesn't require spending a night in jail.
You can always modify the rules for your family's style. Here are the ones I use for my fun-filled family day.
Rule 1: You reserve the right to overrule any activities you disagree with. For example, I'm okay with us going out to get some rolled ice cream. However, I'll veto an ice cream eating contest that can cause us to spend the night in the bathroom.

Be sure to explain why you can or can't do certain things. Your kids will begin to understand what kind of activities will work for their youth day. Valid reasons can be that it is over budget, too far, or not safe. It may be a kids day out, but you're still on parenting duty.

Rule 2: The activity must be a family activity where everyone is involved. For instance, if your kid says they want to hang out with some friends and play some video games, expect a VETO!

On the other hand, if my kid wants to watch Pokemon, I'm down for it. I may know nothing about Pokemon, but I'm sure my little kids will be more than happy to educate me. Did you see what I did there? I tricked my kids into having a conversation with me.

Rule 3: Each kid gets a choice. So, if you have more than one kid, make sure that each one gets to pick an activity. Let them know their individuality matters to you as a parent.
Must be Deserved
Having a "Yes Day" doesn't mean you're spoiling your kids. The purpose of this special occasion is to prioritize family time together. However, this kids day out should be reserved for kids who deserve it.
For instance, a disrespectful or disobedient child does not deserve to choose what super fun activities to do. Instead, the child most likely needs to work on their behavior. Or, if your kids are struggling academically, they should spend their energy improving their grades. Think of chores that need to be done.
Let the kids earn this day and work for it. After meeting their goal, they can enjoy the fruits of their labor!
Pick a Date
It's important to schedule the day and mark it on a calendar where everyone can see it. This tip can help motivate kids who are working to earn their kid's day. Also, it makes sure no other schedules conflict with your planned day.
After I come home from work, I'm pretty tired. I try to squeeze in as much snuggle time before I have to tuck my kids into bed. It feels like there aren't enough hours in the day. We already reserve our Sundays for spiritual growth with our Christian church. My husband and I are big supporters for our kids to have a solid spiritual foundation.
So, we almost have only Saturday to have family time.
However, with proper planning, you can schedule a kids day out any day of the week, such as Tuesdays, Wednesdays, or Thursdays. Although it's called "Kids Day Out," you don't necessarily have to fill the entire day. Activities can easily be as long as 15 to 30 minutes.
Make a List of Activities
A list is an excellent way to start coming up with fun ideas for the family to do. The number of activities you plan out should fit within your budget and schedule. Remember, keep it simple! Focus more on the quality time versus the venue. 
Try to avoid places that have a "first come, first serve" policy. You'll pull your hair trying to meet a deadline. Also, try to find activities that don't have a non-refundable registration fee. You'll give yourself some flexibility if the day requires you to make any adjustment to your plans.
You don't have to spend a whole lot of money or fill your entire day to call it a success. There are many free activities, such as going to the playground, sightseeing, flying a kite, and more!
How We Did Our Day
When my family and I did our day, we did it an afternoon to include grandma. We went out to eat at a dim sum restaurant, then walked to a rolling ice cream shop and ate it in a new area no one has been to before.
Afterward, we went to the dollar store because my kids had a couple of drawing ideas. We bought a couple of art supplies, such as crayons and coloring books, and ended the night with a game of Guess Who. By the end of the night, we were all knocked out to sleep. My husband and I will need a Parents Day Out!
Kid's Day Out Ideas
If you're looking for things to do with kids, here are a couple of fun activities for kids of all ages you can look for in your area. You can do some activities year-round. However, some activities are seasonal are summer activities or meant for snow days.
Free Family Activities
Playgrounds
Sightseeing
Flying a kite
Storytime
Skating
Biking
Playdough
Read a wordless picture book
Water balloon battles
Camping
Bingo
Playing pretend
Planetarium
Sledding
Puzzles
State park
Obstacle course
Non-Free Family Activities
Carousel ride
Scavenger-hunt or treasure-hunt
Kid-friendly music class
Aquarium
Natural-history Museums
Nature center exhibits
Trampoline park
Art galleries
Golf courses or mini-golf
Bowling
Hans-on crafts
Laser tag
Petting zoos
Go-karts
Wate-park
Indoors ice-skating rink
If you're interested in helping other children in need, the
Valley Children's Healthcare Foundation
and the Fresno Bee are holding a Kids Day 2021. All donated children's funds will support patients and families at Central Valley Children's Hospital. If you would like to support and donate,
click here
. For more information, please email with first name and last name to
foundation@valleychildrens.org
or please contact them by phone at
559-353-7100
.
Final Thoughts
Every child needs a special day. So, let's give them one!
However, to make this day truly special take the time to plan it out. Your child's day doesn't have to be extravagant. Instead, it can be as simple as going on a walk or playing a board game. The main goal is to spend time with one another.
So, next time you're cuddling with your little ones, ask them, "Hey kids, want to have a 'Yes Day'?"