37 Places to Sell Your Stuff To Make Money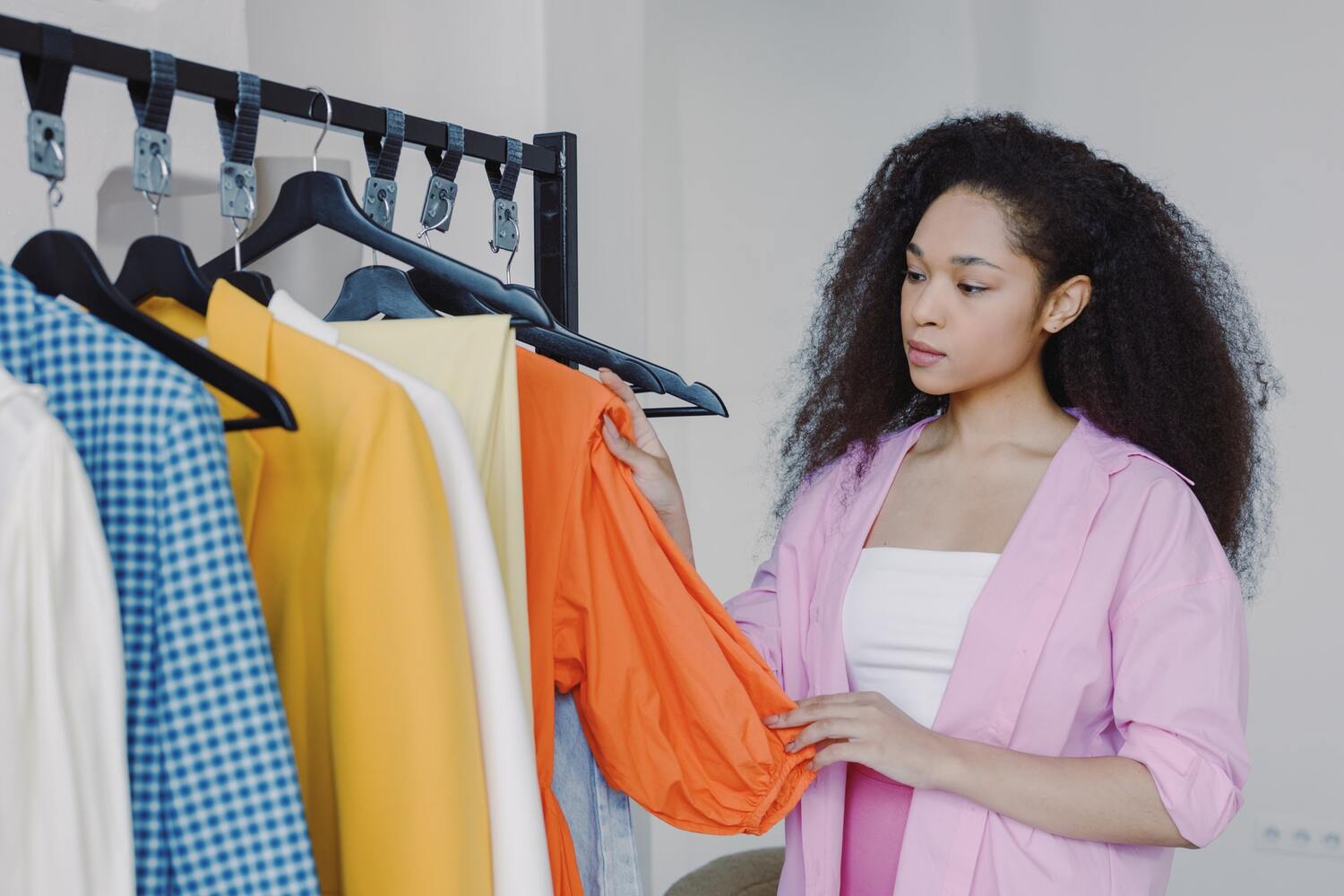 Decluttering can benefit both your mind and soul. It can also benefit your wallet. And, these days, turning your discards into real cash has never been easier to do.
Whatever you're looking to unload—clothes, shoes, bags, elecontronics, furniture, decor, housewares–you can likely find a marketplace (online or offline) that can help you make it happen.
The key is knowing where to look. Here are 37 ideas.
Where Can I Sell My Stuff?
If you have items you no longer want or need, and you're looking to make some extra money, why not kill two birds with one stone?
The following resale apps, sites, and stores may be able to help. Some of these services are free to list and sell, some take a percentage of profits, some pay cash outright, and others consign (meaning they sell your stuff and pay you once it sells).
1. Craigslist
One of the original online marketplaces, Craigslist is where you can list all sorts of things, from tools to toys to DVDS to antiques (and much more) for free.
2. Facebook Marketplace
Facebook Marketplace makes it easy to sell items in your local area. It's free to create a listing that can be seen by anyone on and off Facebook. You can also choose to post your listings to any "Buy and Sell" Groups you're a member of.
3. Amazon
While you may think that Amazon is where you can buy new things, there are also a lot of opportunities to list used items, especially books. With any type of item, you will pay 99 cents per unit sold (or if you sell a lot, you can opt to pay a flat fee of $39.99 per month). You'll also pay a referral fee, typically between 8% and 15% of the sale price.
4. eBay
The original selling platform, eBay can still be a good way to sell your stuff, especially if you want to reach buyers from around the world, or you're looking to unload an unusual item (there is almost nothing you can't sell on eBay). But you may want to keep an eye out for selling fees, which may include a listing fee, a percentage of the sales prices, and possibly other fees.
5. OfferUp
OfferUp allows you to sell to someone local, or ship an item to a buyer who lives anywhere in the US. Most items are free to post. When you sell a shipped item on the site, you may be charged a fee that is a minimum of $1.99, or 12.9% of the sale price.
6. Poshmark
Primarily a site for selling used clothing, Poshmark also lets you list home decor and beauty products. For sales you make under $15, Poshmark takes a flat commission of $2.95. If you make a sale that's worth $15 or more, it takes 20%.
7. Etsy
Etsy isn't just a platform for artists to sell their handmade goods–the site also allows you to list some used goods. However, you can only resell in the "Vintage" and "Craft Supplies" categories. There is a listing fee of 20 cents per item, and, when you sell an item, there's a small commission and payment processing fee.
8. thredUP
An online consignment and thrift store, thredUP sells thousands of major brands. You can send your gently used clothing directly to the service. If they accept (and sell) your clothing, you can choose from cash or credit from either ThredUp or an associated retailer.
9. eBid
Like eBay, you can sell just about anything on eBid, either for auction or at a fixed price. However, you may end up paying lower fees than you would on eBay–eBid generally charges 2% to 4% of the selling price.
10. Bookoo
Another platform for selling stuff locally is Bookoo, which doesn't charge any listing or selling fees. Bookoo may not be as well known as other sites, but it is available in nearly every state throughout the US.
11. Vinted
If you have a lot of gently used clothes, shoes, and accessories to sell, you may want to check out Vinted, a peer-to-peer online marketplace that focuses on vintage and second-hand fashion. You won't pay any fees unless you sell something.
12. Vestiaire Collective
If you have luxury items you want to sell, you may want to try Vestiaire Collective, a resale website where you can buy and sell high-end clothing, handbags, and accessories. When you sell an item, you can keep up to 80% of your money from the sale.
13. LePrix
Another place for selling authentic, pre-owned designer fashion is LePrix. Listing an item is free, but the site does charge fees when you make a sale.
14. TheRealReal
TheRealReal is a luxury consignment site where you can drop off or ship designer clothing, accessories, and jewelry, as well as fine art and upscale home decor. They sell your items for you in exchange for a percentage of the profit.
15. Rebag
If you have a designer bag that you no longer want, you might consider selling it on Rebag, a site that's focused on buying, selling, and trading luxury handbags. The site will let you know how much your bag is worth. If you like the offer, you can send them your bag for free. Once it's received and approved, you'll get your payment.
16. Bag Borrow or Steal
Another site for selling luxury handbags is Bag Borrow or Steal. You can sell directly to the site (and get paid right away), or you can consign and receive 70% of the sales price after it's sold.
17. Once Wed
If you aren't sentimental about keeping your wedding dress, bridal party gown, or accessories, then you can list it on Once Wed. The site will charge you a one-time listing fee of $19.95 for your wedding dress and $5 for flower girl's, mother's, or bridesmaids dresses, as well as wedding accessories.
18. PreOwnedWedding
You could also try to sell your wedding dress on PreOwnedWeddingDresses.com, which will charge you a one-time listing fee of $25 per dress.
19. Garage Sales
If your goal is to unload a large amount of stuff all at once, hosting a garage sale can be a good way to go. You could even get some neighbors together and hold a community garage sale to attract more people.
20. Flea Markets
Community flea markets can be a great way to showcase your items for sale. The owner and operator of the flea market will likely charge you a fee for a booth. If you live in a big city, you may have to register early to get a spot.
21. Buffalo Exchange
Buffalo Exchange is vintage and used clothing store with locations throughout the US. If one of their stores is convenient to you, you can make an appointment to meet with a buyer. If they like your stuff, they will pay 25% of their selling price in cash or PayPal, or 50% in a Digital Trade Card.
22. Crossroads Trading
Crossroads Trading is a second-hand clothing store with brick-and-mortar locations throughout the US. If you visit a store, you may be able to receive cash for your clothing on the spot. For higher-end pieces, you can opt to consign. Crossroads also offers mail-in service.
23. Plato's Closet
You can bring your gently used brand-name clothing and accessories to a Plato's Closet near you. They'll review your items and, if accepted, you'll get paid on the spot.
24. Style Encore
A women's resale store, you can bring in stylish, gently used clothes, shoes, handbags, and accessories to one of Style Encore's retail locations. If they like your items, you will get paid right away in cash.
25. Once Upon a Child
If you have gently used children's clothing and shoes, toys, and/or baby gear lying around, you may want to cart it over to Once Upon a Child, which has locations throughout the US. An employee will check out your goods and, if they think they sell them, will give you cash in return.
26. Play It Again Sports
If you live near Play it Again Sports, you may want to consider bringing in all the no-longer-used sports equipment in your garage. You'll clear out the space, and may get a nice amount of cash in return.
27. Music Go Round
Live in a musical household? Music Go Round is a resale music shop where you can bring in used instruments and sound equipment (like amps, MIDI equipment, and mixers) and get paid cash in return.
28. Local Thrift Stores
Unlike Goodwill or Salvation Army, thrift stores — specifically ones that sell high-end or vintage clothing — might be willing to buy your clothes and other items. Look up local stores on Google and ask them what they buy and how much they typically pay.
29. Used Book Stores
Your local used book stores may be looking to purchase your books from you. You can call ahead, let them know what you have, and see if they are interested.
30. BookScouter
If you're looking to sell textbooks, you may want to check out BookScouter. The platform simplifies the process by searching sites that buy used textbooks, then displaying the prices from those sites, so you can compare and decide where to sell your books.
31. GoTextbooks
GoTextbooks also allows you to sell your college textbooks and, hopefully, recoup some of the money you spent on them. When you let the site know about what you have for sale, they will give you an instant quote. You can then ship your books for free and receive your money.
32. DeCluttr
If you mainly have electronics to sell, you may want to check out DeCluttr, which buys used tech, cell phones, DVDs, and video games. The site will give you an instant valuation. If you like the price, you can ship your item for free. If it meets expectations, you receive payment a few days later.
33. Gazelle
You may be able to turn your old cell phone intos some quick cash at Gazelle. The site will give you an instant quote. If you like the numbers, you can ship the phone to them for free, and get paid via Amazon Gift Card, PayPal, or check.
34. Pawn Shop
You may be able to make some quick money selling your old stuff to a local pawn shop. Typically, pawn shops are only interested in things of value, such as jewelry, collectible coins, and electronics. It can be a good idea to bring in proof of purchase so that the owner knows you aren't trying to sell stolen goods.
35. Facebook Groups
If you're in any local or niche Facebook groups, you may want to post items that might appeal to members of the group. You simply need to snap a picture, describe your item, and name your asking price. Then, hopefully, the offers will start rolling in.
36. Instagram
If you have a fair number of followers on Instagram, you might consider listing items you're looking to sell there. As with Facebook groups, you simply need to snap a photo, write a brief description, and name your price.
37. Try a "Raid My Closet" Event
Do you have friends who might be interested in checking out what you have for sale? You may want to consider inviting them over for a "raid my closet" event, or a "raid my garage" party. You can offer food and drinks, and make it a fun celebration to declutter your home.
The Takeaway
If you're holding on to clothes, furniture, books, or other items you no longer want or need, you could be sitting on a way to make some extra money–and de-clutter your space at the same time.
With all the online and offline resale channels now available, turning your unwanted possessions into cash has never been simpler. You don't even have to have a garage sale (though, if you have a large number of items to unload, that might not be a bad idea).
What to do with all the profits that start rolling in? Consider putting your money into a cash management account, such as SoFi Money®.
With SoFi Money, you can earn a competitive interest rate on your money, and you'll be able to spend and save all in one account (and pay zero account fees to do it).
Disclosures:
SoFi Money®
SoFi Money is a cash management account, which is a brokerage product, offered by SoFi Securities LLC, member FINRA / SIPC . Neither SoFi nor its affiliates is a bank. SoFi Money Debit Card issued by The Bancorp Bank. SoFi has partnered with Allpoint to provide consumers with ATM access at any of the 55,000+ ATMs within the Allpoint network. Consumers will not be charged a fee when using an in-network ATM, however, third party fees incurred when using out-of-network ATMs are not subject to reimbursement. SoFi's ATM policies are subject to change at our discretion at any time.
Financial Tips & Strategies: The tips provided on this website are of a general nature and do not take into account your specific objectives, financial situation, and needs. You should always consider their appropriateness given your own circumstances.
External Websites: The information and analysis provided through hyperlinks to third party websites, while believed to be accurate, cannot be guaranteed by SoFi. Links are provided for informational purposes and should not be viewed as an endorsement.
SOMN0621056
This post is originally on SoFi.
REAL ESTATE EBOOK BUNDLE FOR BEGINNERS
Kids Can Learn Through Storytelling:
The power of saving and the importance of financial literacy
The joy of delayed gratification and the rewards of responsible money management
Tools to teach young readers about the value of setting financial goals