What is Property Marketing | Benefits of Property Marketing & Strategies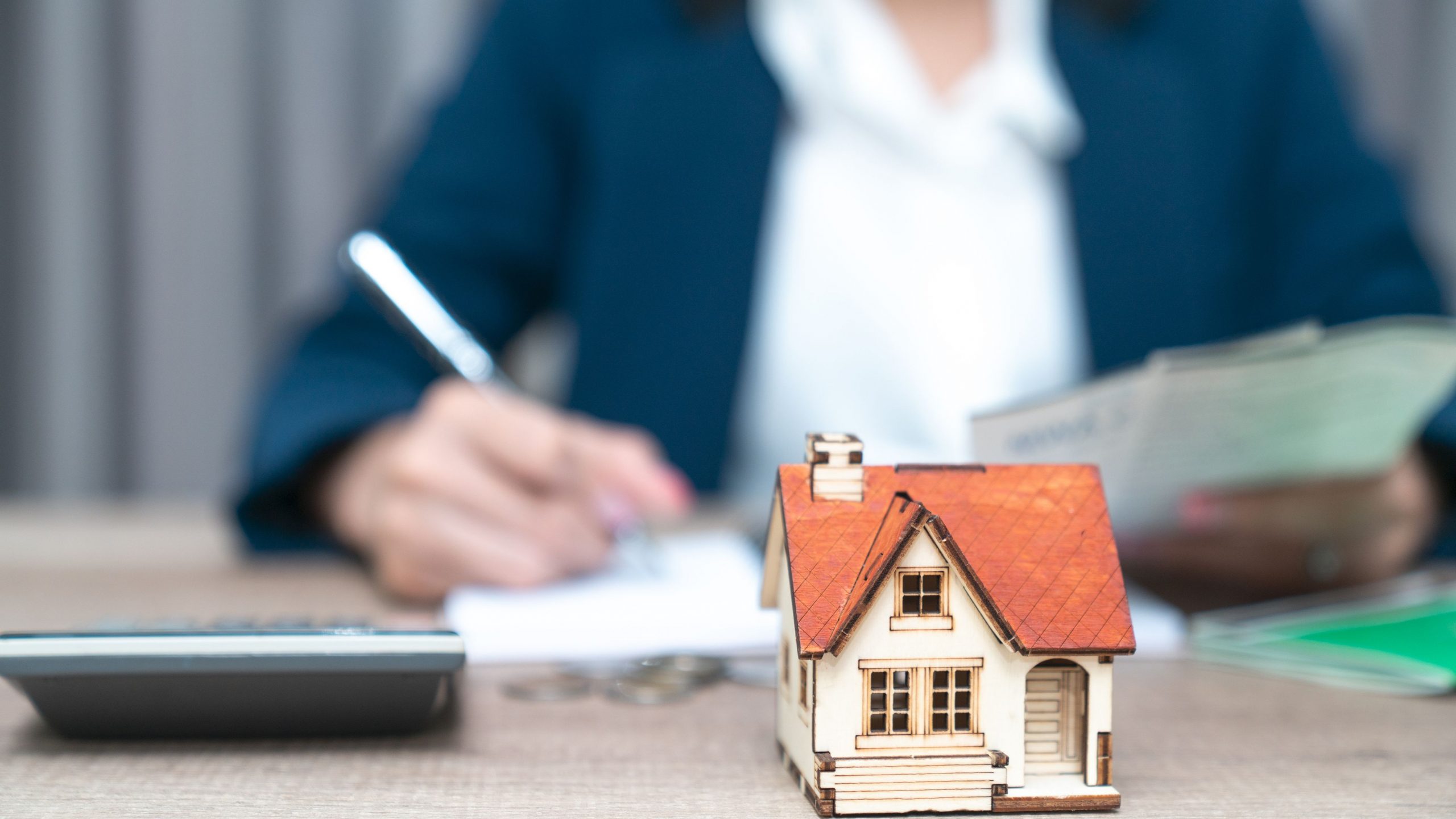 You may have heard the term 'property marketing' tossed around, but what does it entail? In short, it's the process of promoting and selling properties. This can include advertising, networking, and creating relationships with potential buyers.
It's a comprehensive approach that requires a lot of organization and strategy. But with the right plan in place, it can be an incredibly effective way to find the perfect buyer for your property.
What is Property Marketing?
So what is property marketing? In its simplest form, it is the promotion of property for sale or rent. This can be done through various channels, including media, online platforms, and physical signage.
It's essentially a blanket term covering all the activities involved in getting a property before potential buyers or renters. And it's no small task – the global real estate market is worth an estimated $217 trillion!
Property marketing is an essential element of any real estate business. By making your property available to as many potential buyers or renters as possible, you maximize your chances of finding the right person for it.
There are a variety of aims. As with all fields of marketing, however, these goals will vary by organization and business. A marketing campaign's broad objectives are to raise brand awareness, generate high-quality leads, and boost consumer value.
Boost website traffic, increasing the percent of viewings for new property development, or selling a certain number of properties in a certain length of time is more precise targets.
Benefits of Property Marketing
When it comes to property marketing, several benefits come with it. Perhaps the most obvious one is that it helps you find tenants more quickly. Marketing your property online and in the right places will help get the word out to the right people.
It also allows you to target a specific type of renter, saving you time and money in the long run. Additionally, good marketing will help you build a good reputation for your business. This, in turn, can help you to attract new clients and grow your business.
Effective marketing strategy
For a marketing strategy to be effective, all goals must be SMART, whether you're selling real estate, retail, the recruitment business, sports, or travel. As a result, the campaign goals must be defined, quantifiable, ambitious, realistic, and timely, and if they are, you are well on your way to meeting your marketing objectives.
There are many different ways to approach property marketing, and the most effective strategy will vary depending on your property and your target audience.
Some of the most common approaches include online listings, print media, agent open houses and targeted mail campaigns. It's important to tailor your marketing strategy to your specific property and target market. For example, if you're selling a luxury property, you'll want to focus on high-end print media and upscale agent open houses.
If you're marketing a budget property, you'll want to focus on online listings and targeted mail campaigns. By understanding the different types of marketing and targeting your efforts accordingly, you'll be well on your way to a successful sale.
Like any other aim, the goals must be aligned with your company's goals and objectives.
As a result, creating a new website for a property developer and promoting it on social media may assist in reaching a new audience and improve the number of people who visit the site and look at the developer's new or upcoming properties.
Here are some innovative strategies to improve your chances of selling your property.
Signage
This is as ancient as the real estate market itself. You've probably seen "home for sale" signs as you drive through a neighborhood. The signage is still useful in informing potential buyers that the house is for sale.
Make sure your writing is bold and include a phone number where people may contact you when creating signs.
If you've put your ad in the local papers but haven't received any responses, the issue could be with your wording. Engage the services of a professional copywriter if you want your retail property to sell quickly. This is someone who will compose "emotion-inducing words" for you.
Fliers
Many may consider this outdated, but it, like signs, still has a high percentage of success. In the case of fliers, the more information available, the better. Take beautiful shots of the house's interior and outside. Tell readers how many rooms and bathrooms the house has and whether or not it has a swimming pool.
Viewing of the open house
This is where you invite public members to see your place at an open house. Investors have the opportunity to speak with and pose questions to your property managers.
Augmented reality and virtual reality
The terms "augmented reality" and "virtual reality" are interchangeable.
Virtual reality (VR) uses digital technologies to build a virtual model in which you immerse yourself using a headset. At the same time, AR superimposes digital images on top of real-world settings. They are both game-changers within the property industry, even if they are still in their infancy. It's easy to see why.
Consider a world in which buyers can go to their new residence without leaving their current one. Imagine the ease this would bring people and the effort and cash people would save for them by not needing to go to several homes to find the right one.
With virtual reality, you will not have to envision anything because you can try it out for yourself.
Thanks to incorporating images into the VR experience, construction companies will not have to show a customer an empty building again. Instead, they can decorate the property digitally to show potential buyers the lifestyle awaiting them. That's an excellent material for closing a sale.
Similarly, augmented reality might help homebuyers see their dream home, eliminating the uncertainty of how their furniture would fit in a new place and allowing them to try out different design ideas and furnishings.
Over the next two years, virtual reality and augmented reality will become an integral component of any successful estate company's marketing strategy. So, our advice is to investigate the options as soon as possible.
Listening in social settings
Social listening is a technique for analyzing online discussions to discover what your customers have to say about you or your industry. It's a perfect market research instrument, but it's currently underused.
Using real-time information gained through social listening, you can create marketing content that responds to clients' wants and wishes and respond effectively to every favorable or unfavorable PR surrounding your firm. Suppose a significant fraction of your target audience wants more environmentally friendly amenities in their houses.
In that case, you can create material that advertises your buildings' triple-glazed window glass or low-energy lighting.
It's important to keep in mind that social listening isn't just a silent type of digital surveillance; it's something you should do actively.
For example, you can learn whatever customers are suggesting about your competitors and design ways to take advantage of any negative exposure they may be receiving.
You may discover what people enjoy about their community and create content to capitalize on their enthusiasm. Moreover, you may also use it to find influential people in your industry or a specific area and establish brand relationships with them to improve your reputation.
You may get a direct connection into the minds of your future clients by using social listening. As a result, it's a powerful estate promotional tool that should be incorporated into every aspect of your present marketing strategy.
Content that is optimized for search engine optimization
On the other hand, the video should not be your main information marketing tool. On top of the interesting website content, social networking sites, newsletters, and blogging. Your internet persona should be a great source of important, exciting material that attracts customers and makes you remembered by your audience.
Your content must be backed by search engine optimization (SEO) techniques to aid with this. SEO helps increase online traffic by assuring business sites discover easily via search engines. You can determine which keywords and phrases are commonly used by your intended audience and are connected to your core service.
You may increase your legitimacy with search engines by connecting your work to other credible websites.
The strategy of digital-first
In recent years, the property industry has started to welcome the online world to enable property searching and buying easier for the customer. The rise of online estate agents and the requirement for a social media following are signs that the industry understands that its destiny is digital.
If online is the new space for property marketing, firms must focus on digital media and contemplate shifting money from print advertising to pixels.
It's not just about updating a Twitter feed or mailing out a monthly newsletter, on the other hand, a digital-first strategy.
On the other side, a digital-first approach necessitates the widespread application of social media across all consumer touch points. So that customers can readily access your engaging messaging, irrespective of what they're doing online, through an accessible and attractive website, instructive social media feeds explanatory blog posts, 360-degree videos, and immersive VR experiences.
How to Create a Property Marketing Plan
If you're ready to get serious about your property marketing, it's important to create a plan that outlines your goals and the steps you'll need to take to achieve them.
This will help keep you on track and make sure you're making the most of your time and resources. Here are a few key things to keep in mind when creating your plan:
What are your target audiences?
What are your goals?
Which channels will you use to reach potential buyers?
What's your budget?
What kind of content will you produce?
How often will you market your property?
You'll have a strong foundation for creating an effective property marketing plan by answering these questions.
How to Measure the Success of your Property Marketing
Measuring the success of your property marketing efforts can be tricky. It's not always as simple as counting the number of leads or sales you generate. Here are a few factors to consider:
number of leads you generate-
quality of your leads-
number of conversions you achieve-
amount of time it takes to convert a lead into a sale-
value of the sales you generate
Conclusion
As you can see, there are a lot of benefits to using property marketing to sell your home. It will help you reach more potential buyers, but it can also help speed up the selling process. By creating a property marketing plan and using the right tools and techniques, you can ensure that your home gets the attention it deserves.