12 Worst Responses to 'I Want a Divorce'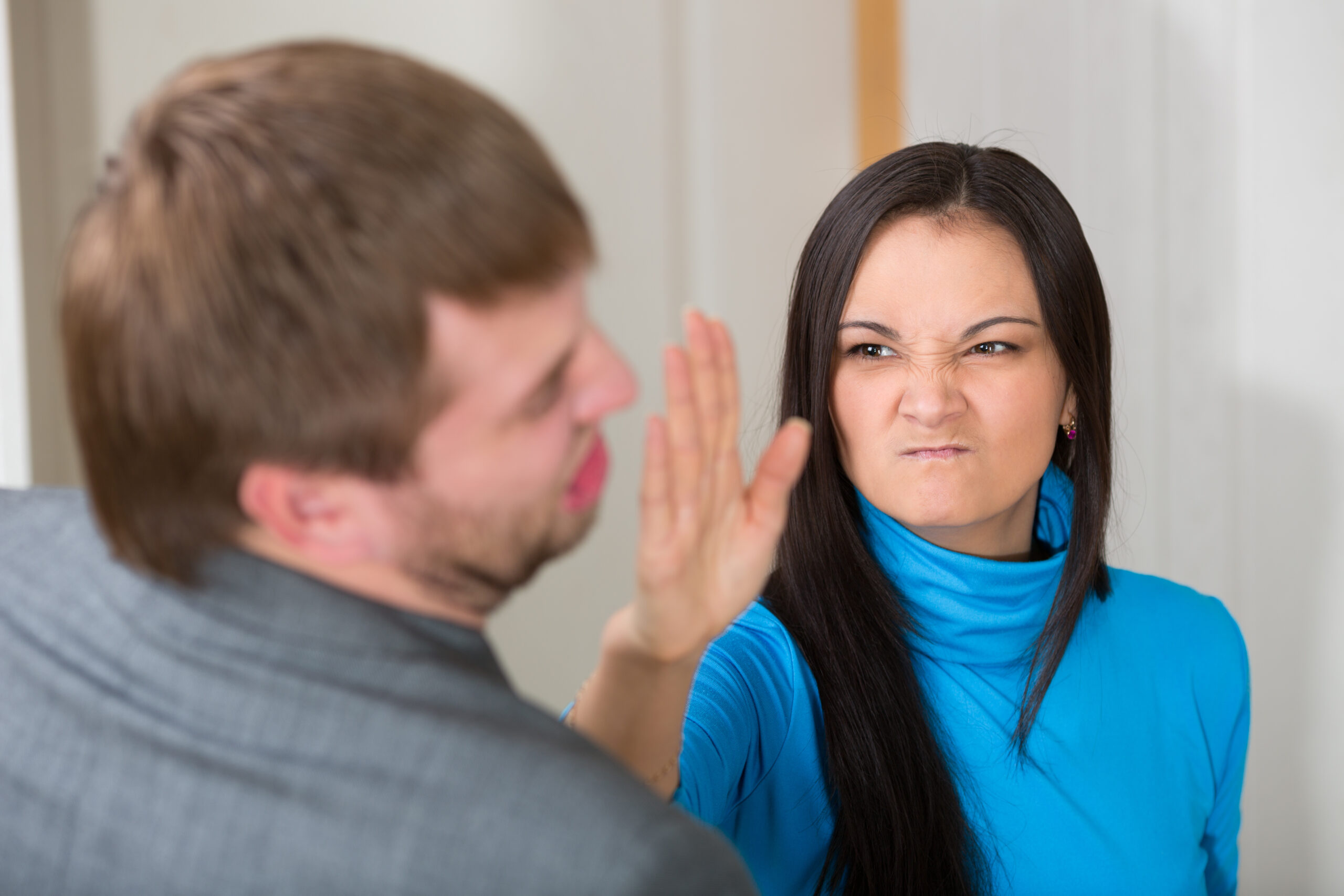 Navigating conversations about divorce can be incredibly challenging and emotionally charged. When confronted with the statement "I want a divorce," the way we react can have a lasting impact on the situation. Unfortunately, there are certain responses that can make the situation even more difficult.
1. Denial and Bargaining
When faced with the gut-wrenching phrase "I want a divorce," some individuals choose to start with outright denial or bargaining. Instead of acknowledging the emotional weight of the situation, they respond with phrases like, "You can't be serious, we've been through so much," or "Let's just give it another try, I promise things will change." Unfortunately, denial and bargaining can often dismiss the genuine concerns of their partner, leaving them feeling unheard and invalidated.
2. Anger
For some, the shock of hearing those four words can lead to an immediate eruption of anger. Responses like, "You're ruining my life!" or "I can't believe you're doing this to me!" can create an environment of hostility and resentment. This type of reaction tends to escalate the tension in an already difficult situation, making it even harder for both parties to communicate and find a resolution.
3. Guilt Tripping and Emotional Manipulation
A surprising but all-too-common response is the guilt trip or emotional manipulation. Rather than addressing the reasons behind the desire for a divorce, some individuals resort to statements like, "Think about the kids, what will this do to them?" or "You're abandoning me when I need you the most." While such responses may temporarily evoke empathy, they often sidestep the core issues that led to the conversation in the first place.
4. The Silent Treatment
Silence can sometimes be more damaging than words. Some people, upon hearing their partner express a desire for a divorce, retreat into a shell of silence. Rather than opening up a conversation, they choose to avoid any form of communication, leaving their partner in emotional limbo. This response not only stifles any potential resolution but can also prolong the pain of uncertainty for both parties involved.
5. Deflection and Blame-Shifting
A common yet unproductive response is deflection or blame-shifting. Instead of acknowledging their partner's feelings, some individuals immediately deflect the conversation by saying things like, "This is all your fault, you never appreciated me," or "If you had just done things differently, we wouldn't be here." Blame-shifting can create an atmosphere of defensiveness and make it challenging to have an open, honest conversation about the issues at hand.
6. Indifference
When faced with the weighty statement "I want a divorce," responding with indifference can be hurtful. Some individuals might casually reply, "Whatever, do what you want," or "I don't really care either way." This lack of emotional engagement can make their partner feel dismissed and unimportant. It's important to recognize that such a significant life decision deserves thoughtful consideration and a genuine response.
7. Overwhelming Emotional Outpouring
While emotions are natural, responding with an intense emotional outpouring can overshadow the message itself. Uttering phrases like, "I can't live without you, my world is ending," or "Please don't leave me, I'm nothing without you," might inadvertently shift the focus away from the core issues leading to the divorce conversation. Instead of addressing concerns and potential solutions, the dialogue becomes centered around consoling the emotional reaction.
8. Bringing Up Old Wounds
A counterproductive response to a divorce declaration is bringing up old arguments and past mistakes. Saying things like, "Well, remember when you did this to me?" or "You've never been perfect either" deflects attention from the immediate issue at hand. This kind of response only serves to escalate tensions by rehashing unresolved conflicts and can hinder the possibility of a productive conversation.
9. Public Humiliation
Reacting impulsively, some individuals may resort to public humiliation as a way to cope with the news of divorce. Sharing personal details and grievances on social media or discussing the matter openly with friends and family can lead to a sense of humiliation for their partner. Such public reactions can exacerbate feelings of betrayal and resentment, making the entire process more challenging for both parties involved.
10. Ultimatums and Threats
Using ultimatums and threats in response to a divorce announcement only adds fuel to the fire. Phrases like, "If you go through with this, I'll take everything you own," or "You'll regret leaving me, I'll make sure of it," create a hostile environment and escalate the emotional intensity. Responding with threats or ultimatums can contribute to a further breakdown of communication and make reaching a reasonable resolution even more difficult.
11. Turning to Substance Abuse
In the face of the painful phrase "I want a divorce," some individuals may resort to substance abuse as a way to cope. This response can manifest as excessive drinking, drug use, or other forms of self-medication. By using substances to escape the emotional turmoil, they further distance themselves from the reality of the situation, often exacerbating the challenges that come with divorce.
12. Ignoring the Conversation
Choosing to ignore the conversation altogether is another problematic response. Some individuals might act as if their partner never mentioned divorce, avoiding any acknowledgment of the topic. This response stems from a desire to preserve the status quo and deny the impending changes. However, this tactic avoids necessary conversations and decisions that are crucial during this pivotal time.
50 Super Simple Side Hustle Ideas
50 Super Simple Side Hustle Ideas (& How to Make Them Work)
10 Frugal Lessons I Learned From Being Flat Out Broke
How To Make Money Without a Job
How To Make Money Without a Job
Creative Ways To Make Money
20 Easy Ways to Raise A Credit Score Fast
Read More: 20 Easy Ways to Raise A Credit Score Fast
Frugal Living Tips: The Essential Guide To Start Saving Money
Frugal Living Tips: The Essential Guide To Start Saving Money