Can a Real Estate Agent Show any Property | Here is the Exact Answer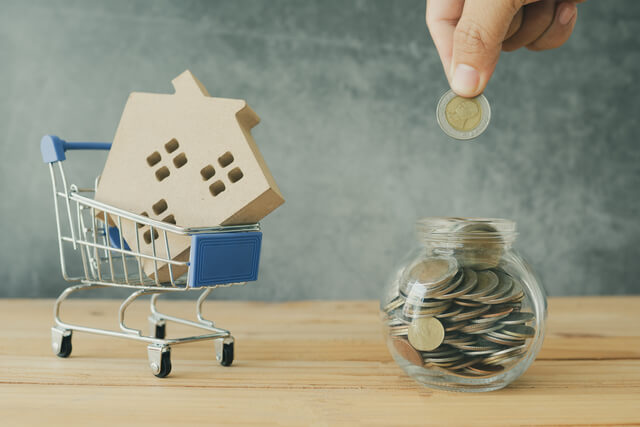 Learn how to become a millionaire through real estate investing…
even if you feel clueless and don't have a lot of money to start!
Sign up, and I'll send you a value-packed lesson from my real estate investing course!
Can a real estate agent show any property? Every second, more than a trillion transactions are made around the globe, more than a billion contracts are signed, and tons of deals are made. Some prove profitable; some prove non-profitable, while most of them are presented in such a beautiful way that makes the deal seem profitable, whereas, in reality, they fall on the loss side.
This article will talk about the duties of realtors or real estate agents in the world of business with or without conditions. By the end of this, you will be able to tell what a real estate agent is, his roles and responsibilities, and lastly, what should and what shouldn't be expected from a real estate agent.
Who are Real Estate Agents?
Real estate agents act as third parties who have the license to assist the clients in buying and selling land, buildings, houses, or any other property. They communicate with both parties, negotiate with one and persuade another to make the transfer of ownership possible on beneficial terms for both parties involved. Besides, they earn by keeping a percentage of their share in the transaction in commissions.
They have extensive knowledge of the real estate business, have a list of properties for sale, and help people by presenting them with a decent package that meets their requirements needs and leaves them satisfied.
Can a Real Estate Agent Show any Property?
A real estate agent is supposed to show the clients property that they wish to see and fulfill their criteria irrespective of whether it is on the listing of the company or not. The sellers and buyers mostly pay real estate agents who work closely with the sellers.
Moreover, a real estate agent acts as an alliance that brings both the concerned parties (buyers and sellers) to terms with each other. They inform you whether the investment you are making is worth the money or not? Or what should be the profit margin when putting a property on sale?
Are Property Managers and Real Estate Agents the Same?
Real estate agents are involved in the direct buying and selling of property. They have to gain the trust of sellers primarily and make sellers believe in their guts, knowledge, experience, and expertise. At the same time, they have to capture the buyers and establish an agreement between them.
Whereas a property manager is a bigger term, a property manager performs all the duties of a manager, which include taking care of the property by residing there or via remote work.
He is responsible for the legalities concerning the property in question, abides by all laws and regulations of the estate, pays taxes, and may proceed to sell the property in case the owner asks him to.
Types of Real Estate Agents
With slight differences in the job description, we divide the real estate agents into four categories based on what they do. You will find these four sorts of agents typically dealing in the market;
Seller's Agents
The listing agents are also hired or approached by the property owners to get the needed assistance in forming the right strategies for marketing the property or putting the property up for sale.
Buyer's Agents
As the name suggests, they help or assist the buyers in purchasing a house which includes showing them multiple options. They communicate with the buyers to understand their requirements. In short, they represent buyers' interests and work to assist them.
Dual Agents
They assist both buyers and sellers in the process. They have the listings, and before anything else, they make both parties (buyers and sellers) sign an agreement of the dual agency. This is crucial for real estate agents because it protects their license to practice.
Transaction Brokers
Transaction brokers are only involved in the process of a transaction. They do not represent the interests of either party. Instead, only assist the clients with the legalities of buying and selling any property.
Responsibilities of Real Estate Agents
Like any other job in the service industry, a real estate agent's job is to thoroughly understand the customers' requirements and then take care of them by providing them with viable solutions.
Here you retain your customers or capture new ones by approaching them or by recommendations from the old clients. In addition to that, estate agents discuss the old, current, or new listings with fellow estate agents to stay updated on listings. The key roles and duties of a real estate agent mainly involve;
Assessing or guiding the clients in buying and selling property.
Educating the clients about the transaction's pros, cons, benefits, or losses.
Providing guidelines in running marketing campaigns.
Analyzing the strength of the market and coming up with real-time and favorable solutions for the clients.
Prepare contracts, agreements, etc.
Negotiations on behalf of clients.
How does a Real Estate Agent Earn?
A real estate agency is a commission-based business. The company or the realtor cuts a certain amount of money from the transaction as his fee or commission. They don't get paid like regular employees who earn their salary at the end of the month by working 9 to 5. The commission is not abundant, but if a realtor has been in the real estate business for long and is known in the market as one of the best dealers, only then may he earn thickly.
When a Real Estate Agent Refuses to Show the Property?
When an estate agent refuses to show you a certain property, you can directly report to the company or the actual owner of the property. An estate agent with an official permission letter or documents can show you any property on sale. At the same time, he can show you any property which is not up for sale, only if you are interested in viewing the property and the agent got the proper certifications and a permission letter.
How to Get Listings?
Real estate agents get listings in several ways, depending on their target market. It takes time to climb up the ladder until you are visible to the world in every field, business, or sphere of life. But some of the typical ways by which realtors earn their listings are listed below;
Networking with colleagues or the community
Via social media and other forms of media such as print media.
Entertaining the potential clients
Forming social media strategies to build a strong online presence
Transforming yourself into a brand
Setting and following STPs
The points above are some of the ways in a nutshell to get the listings. Above all, what matters is how experienced and knowledgeable you are in your respective field. The way an estate agent carries himself around and among the people plays a key role in winning the trust and confidence of potential clients.
Conclusion
It's a real estate agent's job to pay heed to the wants and needs of the clients rather than giving unnecessary suggestions and manipulating the clients for his benefit. Do a background check before getting yourself involved in any matter or with any person because not everyone is worth your trust, especially in this world that is contaminated with cruel intentions now.
WANT YOUR 1ST INVESTMENT PROPERTY?
$84.15 $99.00
We started from not having any clue where to begin to acquiring three investment properties in 18 months, grossing over $4,000 per month… and we can show you how we did it!
We know what it's like to be in your shoes. So, let us show you how to go from being "clueless" about real estate investing to acquiring your first property and beyond!