Can I Live on a Commercial Property | Learn the Correct Answer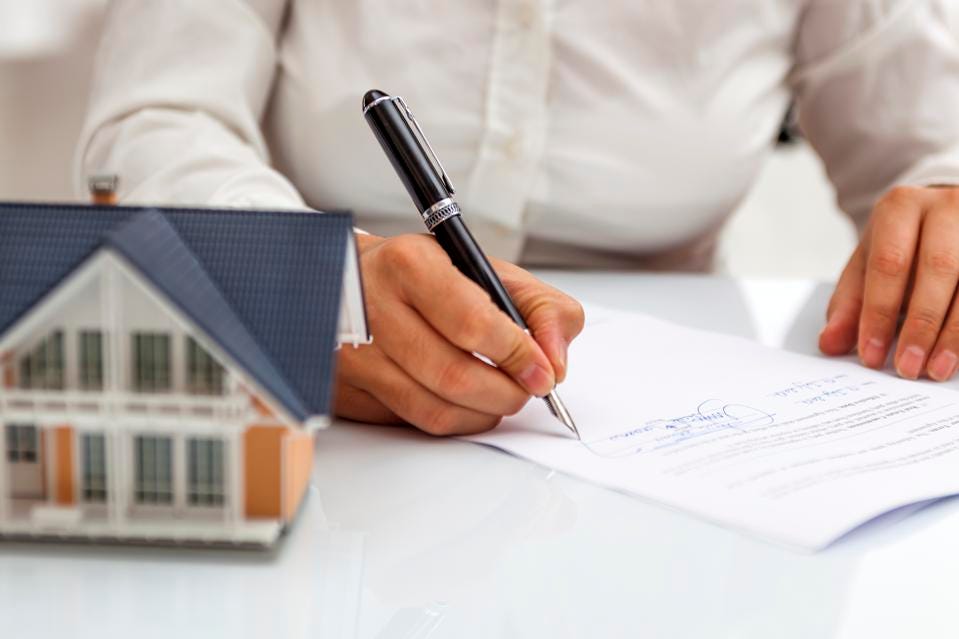 Deciding whether or not to live on a commercial property is a big decision. It can be a great way to save money on housing, but there are some things you need to think about before you make your decision. This post will give you everything you need to know about living on a commercial property. We'll talk about the pros and cons and the things you need to consider before you make your decision.
What is a Commercial Property?
Commercial property is a property that is used for business purposes. This can include office buildings, retail stores, restaurants, warehouses, etc. Unlike residential properties, which are designed for people to live in, commercial properties are designed for businesses. This means that they often come with different amenities, like parking spaces and loading docks, and tend to be larger.
Can I Live on a Commercial Property?
It's important to note that commercial properties aren't always residential. You might be able to find some office buildings or warehouses that have been converted into apartments, but for the most part, living on a commercial property is not an option.
The main reason for this is zoning laws. Each municipality has zoning laws that dictate what can and cannot be built within its borders. Commercial property is typically zoned for business use, which is not allowed for residential use. There are a few exceptions, but it's best to avoid trying to live on a commercial property for the most part.
How to Find a Commercial Property to Live On
First, you'll need to decide what type of commercial property you're looking for. Do you want a house, an apartment, or a condo? Once you've narrowed it down, use online resources like Google Maps and Street View to look at the exterior and interior of the property. You should also check out the zoning regulations in the area to make sure that the property is livable for residential purposes.
Contact the real estate agent or owner if everything looks good and schedule a viewing. Be prepared to ask questions about maintenance fees, insurance, and rules and regulations.
What Are Zoning Laws and How Do They Work?
Zoning is a type of urban planning that entails the government splitting up land parcels into various zones. Any new development in each zone is governed by its laws and regulations. Zoning, in essence, helps to direct the growth and development of a community.
Zoning aids communities in regulating the size, design, and placement of buildings in a certain region and the kind of activities that can be carried out within such structures. It also prevents the latest initiatives from infringing on the existing environment. Construction of a new steel production factory in the center of a calm residential suburb, for example, would almost certainly be prohibited by zoning restrictions.
The following are the most prevalent zoning types:
Residential
Commercial
Industrial
Agricultural
Rural
Historic
Combination (commercial / residential, for example)
These rules can make it tough to set up a live/work arrangement in the business space. However, living in a workspace is not impossible, and if the zone is classified as some mixed-use location, you may be able to use your corporate lease as an apartment if your landlord agrees.
What is the Best Way to live in a Business Space?
In areas with liberal zoning laws, your freedom to reside and operate in a business building is frequently contingent on the rules established by your owner, who will set their own rules. These rules are frequently spelled out in the lease. You'll know if it's possible or not immediately in the process.
You're a commercial tenant if you have a commercial lease contract in Ottawa, Ontario, for example. As a result, you're subject to Ontario's Commercial Tenancies Act, which gives you fewer benefits than a residential tenant.
Even though local zoning laws classify the property as a business, a tenant may be classified as a residential renter if the property is primarily used as a residence. When exploring potential business buildings to rent, the best approach to prevent legal problems is, to be honest about the possibilities.
Frequently Asked Questions
Is Living in Your Business Property Legal?
The answer is that it depends on the zoning of the land and the circumstances of your scenario.
Zoning restrictions apply to all buildings, regardless of where you or your landlord is. While zoning regulations vary significantly from city to city, municipality to municipality, province to province, and state to state, they always function similarly.
Is it possible for you to live in your place of business?
Your presence could end up becoming a burden for the homeowner. To lawfully live in your business space, it must be designated for business and residential usage. The regional building and zoning authorities may issue a fine to you or the owner.
Is it necessary to obtain approval to operate a business from my home?
Yes, but it depends on what type of property we are talking about. There are varying laws. Council laws will also be a factor if you operate a business from your residence.
Do you live on land that isn't legally zoned for residential use?
You may be asking if any commercial properties would allow residential use, but you mean to ask: "Can you reside on a property not allowed for residential use?" The answer is no. You can't do that legally. If you violate these laws, there are typically no repercussions. But it's important to remember that you may not have proper emergency egress or fire suppression for residential use and safety requirements. You could end up in a bad situation, so following the occupancy laws is best.
Conclusion
Living on a commercial property can be a great way to get started in the real estate industry or save money on housing costs. However, there are some things you should consider before deciding to live on a commercial property.
Ensure you understand the rules and regulations for living on a commercial property in your area and be prepared for some drawbacks, such as noise or fewer privacy options.
With careful planning, though, living on a commercial property can be a great way to save money and learn about the real estate industry.
Want to make moves toward financial freedom?
Subscribe to our email newsletter and you'll receive actional steps and insights on:
How to have an investor mindset
How to build wealth for your family
How to educate your kids on financial literacy
How to become a real estate investor
We'll even offer you VIP prices for the ebook series and online courses.