12 'Child Hacks' That Will Make Your Life As a Parent Easier
Parenting can be a joyful journey filled with laughter and love, but it also comes with its fair share of challenges. From morning routines to managing clutter, parents often seek clever ways to make life with their little ones a bit smoother.
1. The Toy Rotation Trick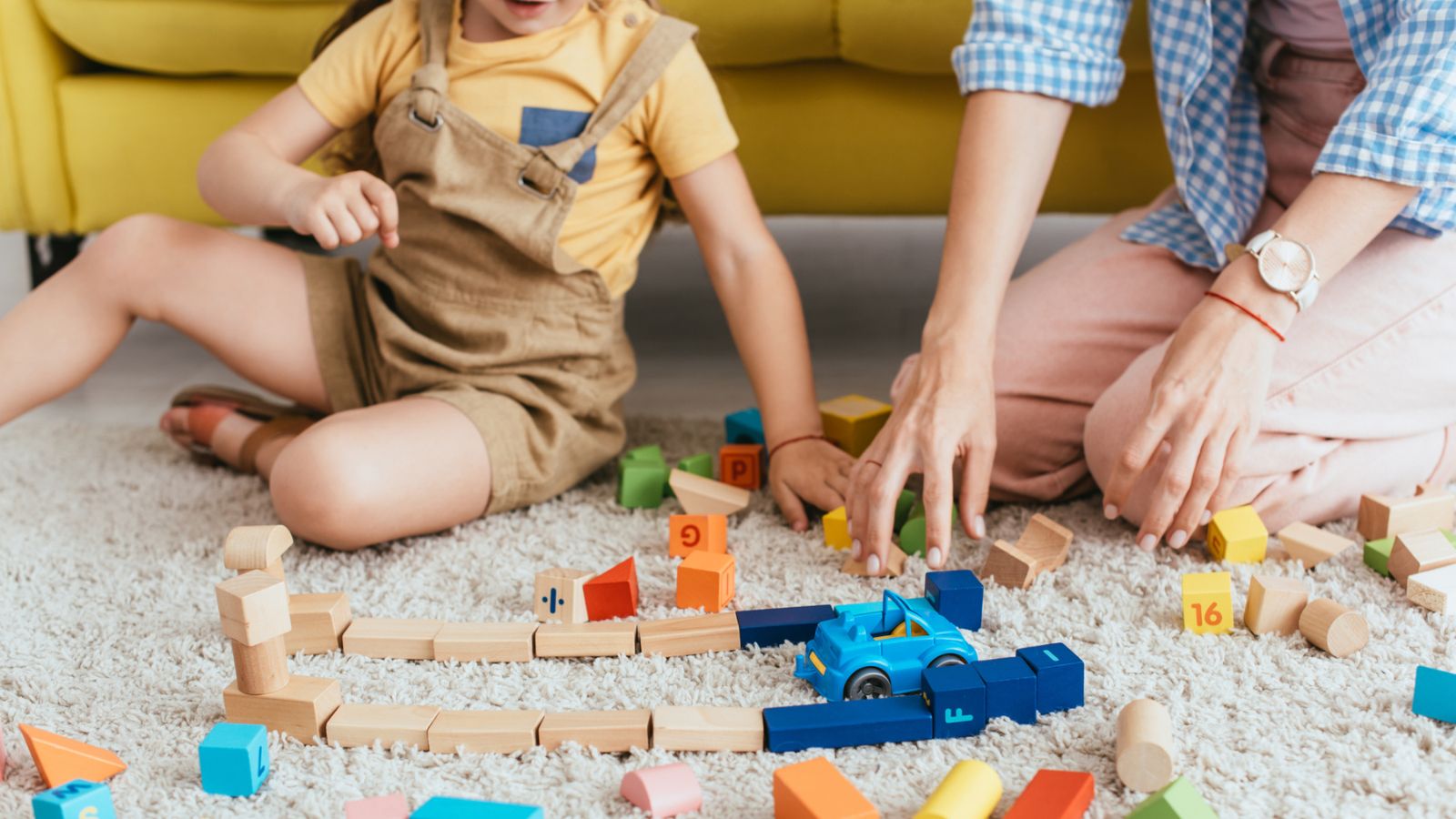 Parenting can be a whirlwind of toys scattered across the living room floor. But fear not, there's a clever child hack to make this chaos more manageable. Try implementing a toy rotation system. By dividing toys into different boxes or bins and regularly swapping them out, parents can keep their child engaged with a variety of toys while reducing clutter. This hack not only keeps your child entertained but also teaches them the value of taking care of their belongings.
2. The Sneaky Vegetable Smoothie
Getting children to eat their vegetables can be a daily struggle. One clever child hack to sneak in those essential nutrients is by making delicious vegetable smoothies. Blending spinach, carrots, or kale with fruits like bananas and berries can create a tasty and nutritious treat. Kids won't even notice the veggies are there, and parents can breathe a sigh of relief knowing their child is getting the vitamins and minerals they need.
3. The Bedtime Routine Chart
Bedtime battles are a common challenge for parents. To establish a smoother bedtime routine, create a visual chart that outlines the steps. Include pictures or drawings of activities like brushing teeth, putting on pajamas, and reading a bedtime story. This child hack provides a clear and fun way for kids to follow along, making bedtime less of a struggle and more of a bonding experience for both parent and child.
4. The "Lost" Sticker
Losing track of a child in a crowded place can be terrifying for any parent. To prevent this heart-pounding moment, employ the "lost" sticker hack. Write your phone number on a sticker and place it discreetly inside your child's clothing, like on the back of their shirt collar. If they ever get separated from you, someone can easily find your contact information and help reunite you with your child.
5. The Chore Gamification
Getting kids to help with chores can feel like pulling teeth. However, you can turn this tedious task into a game with the chore gamification hack. Create a rewards system where kids earn points for completing tasks. These points can then be exchanged for privileges or small rewards. This not only encourages responsibility but also teaches kids about earning and managing rewards, making chore time a little more enjoyable for everyone involved.
6. The Creative Snack Containers
Parents often face the challenge of keeping snacks organized and mess-free, especially on-the-go. Enter the creative snack containers hack. By repurposing muffin tins or using compartmentalized bento boxes, parents can pack a variety of snacks neatly. This not only minimizes spills and crumbs but also makes snack time more appealing for picky eaters who enjoy the novelty of different options.
7. The Shoe Organizer Organizer
A cluttered playroom or bedroom can add stress to a parent's daily routine. To combat this, consider the shoe organizer organizer. Hang a clear shoe organizer on the back of the door, but instead of shoes, use it to store small toys, art supplies, or even toiletries. This ingenious child hack maximizes space and keeps everything within easy reach for both parent and child.
8. The Sock Sorting Game
Laundry day can be a daunting task, especially when it comes to sorting socks. The sock sorting game is a fun way to get kids involved. Have them match socks by color, pattern, or size as part of a game. It not only eases the workload for parents but also turns a mundane chore into a playful activity that teaches children about matching and categorization.
9. The Artwork Display Wall
Children's artwork is a precious part of their growing years, but it can accumulate quickly. To proudly display their creations while keeping the home clutter-free, try the artwork display wall. Dedicate a wall or a section of a room to showcase their art using clipboards, string and clothespins, or even a magnetic board. This child hack celebrates their creativity and reduces the need for endless storage.
10. The Lost-and-Found Box
Losing small items like toys, keys, or hair accessories is a common occurrence in a family home. The lost-and-found box is a simple solution to this problem. Designate a specific box or container as the "lost-and-found." Whenever something goes missing, family members can check the box before declaring an item lost forever. This child hack saves parents time and reduces the stress of searching for misplaced belongings.
11. The Morning Routine Chart
Parents often find themselves in a race against time when trying to get their kids ready in the morning. A morning routine chart is a handy tool to streamline the process. Display it in a visible spot, outlining the steps from waking up to leaving for school. This visual guide helps children take charge of their morning routine, making mornings less hectic for parents.
12. The "In-and-Out" Box
Keeping track of a child's school papers, permission slips, and artwork can be a challenge. The "in-and-out" box is a fantastic child hack to manage this paperwork. Set up two designated boxes – one for papers coming home and another for items going back to school. This way, parents can easily locate important documents and ensure nothing gets lost in the shuffle.
50 Super Simple Side Hustle Ideas
50 Super Simple Side Hustle Ideas (& How to Make Them Work)
10 Frugal Lessons I Learned From Being Flat Out Broke
How To Make Money Without a Job
How To Make Money Without a Job
Creative Ways To Make Money
20 Easy Ways to Raise A Credit Score Fast
Read More: 20 Easy Ways to Raise A Credit Score Fast
Frugal Living Tips: The Essential Guide To Start Saving Money
Frugal Living Tips: The Essential Guide To Start Saving Money