15 Hardest Parts Of Having Kids Admitted By Parents
Parenthood is a remarkable and transformative experience that brings immense joy and fulfillment. However, it is not without its fair share of challenges. Parenting can be demanding, overwhelming, and at times, downright frustrating. Many parents openly express their grievances about certain aspects of having children.
1. Sleep Deprivation
One of the most common complaints parents have is the relentless sleep deprivation they experience. From sleepless nights with a newborn to late-night fevers or nightmares with older children, the lack of quality sleep can take a toll on parents' physical and mental well-being. Constantly being on call can be exhausting and leave parents longing for a good night's rest.
2. Constant Mess and Chaos
Children have an innate ability to create messes wherever they go. Parents often find themselves constantly tidying up toys, cleaning spills, and dealing with general chaos. Keeping a clean and organized home can be a constant struggle, and it can feel like a never-ending battle against entropy.
3. Time Constraints
Raising children demands an enormous amount of time and attention. Parents often find themselves stretched thin, juggling between work, household chores, and their children's needs. Balancing personal and professional obligations becomes a formidable task, leaving parents longing for some quality time for themselves or with their partners.
4. Financial Strain
Raising children can put a significant strain on a family's finances. The cost of essentials such as diapers, clothing, education, extracurricular activities, and healthcare expenses can quickly add up. Parents may find themselves constantly budgeting, sacrificing their own wants and needs, and dealing with financial stress, which can take a toll on their overall well-being.
5. Lack of Personal Freedom
Parenthood often involves a considerable loss of personal freedom. The spontaneity and flexibility parents once enjoyed can be greatly diminished. Simple activities such as going out for dinner or catching a movie require meticulous planning, arranging for childcare, and adhering to routines. The feeling of being constantly tied down can be frustrating for some parents.
6. Limited Social Life
Socializing and maintaining friendships can become more challenging after having kids. Parents may find themselves with limited opportunities to socialize, as their focus and priorities shift towards their children's needs. Meeting friends, attending social events, or going on impromptu outings can become infrequent, leading to a sense of isolation for some parents.
7. Struggles With Discipline
Disciplining children is an essential part of parenting, but it can be extremely challenging. Parents often face difficulties in establishing boundaries, enforcing rules, and dealing with tantrums or defiant behavior. Finding the right balance between being firm and nurturing can be an ongoing battle that can leave parents feeling frustrated and overwhelmed.
8. Emotional Rollercoaster
Parenthood brings a wide range of emotions, from immense love and joy to worry, guilt, and even feelings of inadequacy. Parents may experience emotional highs and lows as they navigate the complexities of raising children. Dealing with their own emotions while supporting their children's emotional well-being can be emotionally draining and demanding.
9. Lack of Personal Time
Parents often find themselves longing for some personal time and space. Constantly tending to their children's needs can leave little room for self-care or pursuing personal interests. The constant demands for attention and the feeling of always being "on duty" can be overwhelming, leaving parents craving for moments of solitude.
10. Loss of Spontaneity
Parenthood often brings a significant loss of spontaneity. Making impromptu plans, such as a spontaneous weekend getaway or a last-minute outing with friends, becomes much more challenging. Parents need to consider their children's schedules, find suitable childcare, and ensure all necessary preparations are in place, which can dampen the thrill of spontaneity.
11. Sibling Rivalry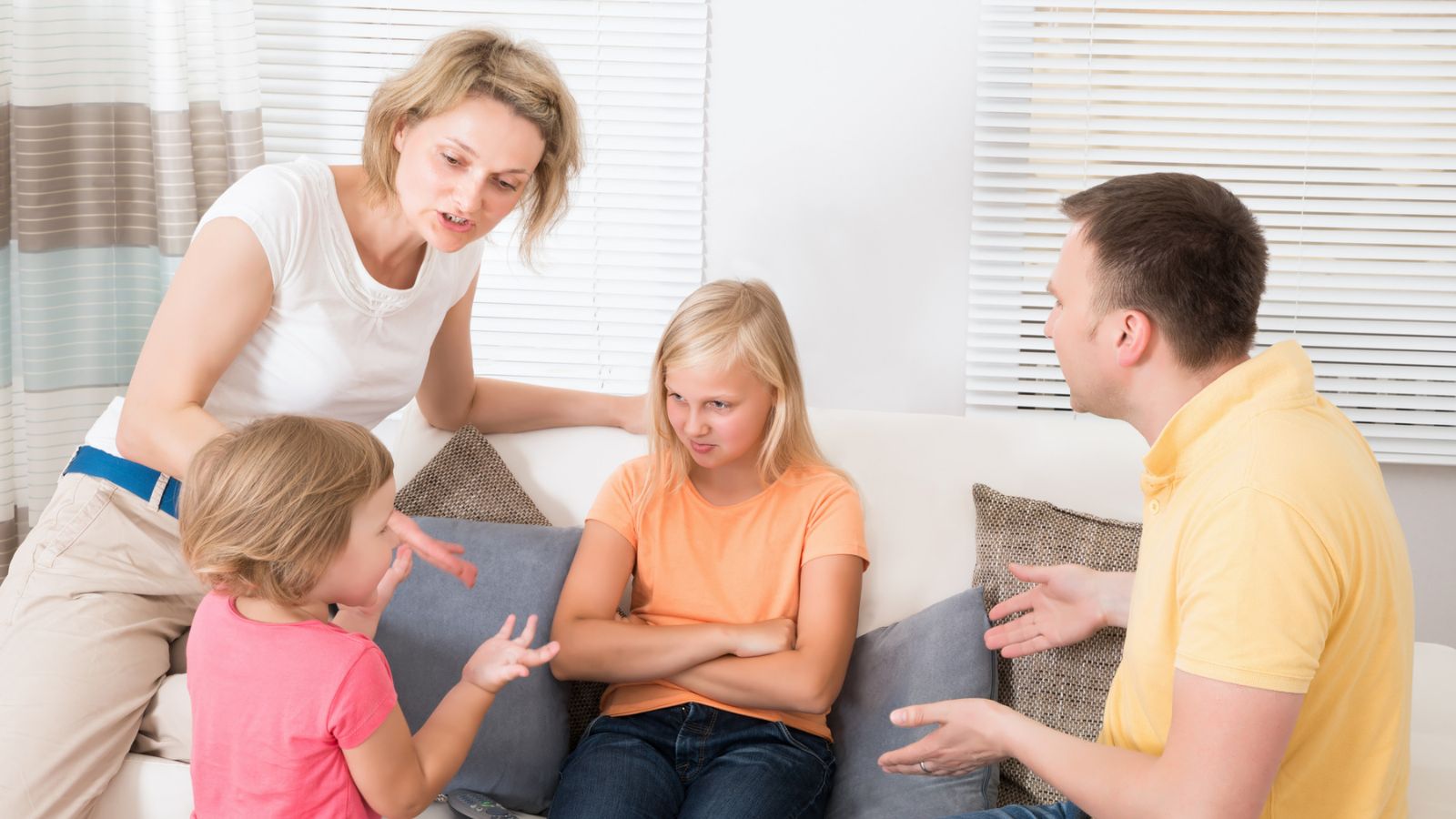 The competition and disagreements that can arise between siblings can strain family dynamics and create an emotionally charged atmosphere. Parents may find themselves in the challenging position of balancing their roles as referees while striving to promote harmony and teach valuable lessons about cooperation and empathy.
12. Mealtime Struggles
Trying to ensure balanced nutrition while catering to varying preferences can be a constant challenge. Parents often navigate the delicate balance between encouraging healthy eating and respecting their children's autonomy, leading to frequent stress and concerns about their children's well-being.
13. Education and Homework
Parents must provide support while also respecting their child's independence and fostering a positive attitude towards learning. The pressure to strike this balance and the challenges of navigating the education system can lead to significant stress for both parents and children.
14. Teenagers and Independence
Parents often grapple with concerns about their teenagers' choices while trying to foster responsible decision-making. The process of gradually letting go and allowing teenagers to take on more responsibilities can be emotionally challenging as parents adapt to their changing roles.
15. Health and Safety Concerns
Parents face sleepless nights worrying about their well-being and often find themselves navigating a balance between protecting them and allowing them to explore. The responsibility of making crucial health-related decisions and addressing unexpected emergencies adds an extra layer of stress and concern to parenting.
50 Super Simple Side Hustle Ideas
50 Super Simple Side Hustle Ideas (& How to Make Them Work)
10 Frugal Lessons I Learned From Being Flat Out Broke
How To Make Money Without a Job
How To Make Money Without a Job
Creative Ways To Make Money
20 Easy Ways to Raise A Credit Score Fast
Read More: 20 Easy Ways to Raise A Credit Score Fast
Frugal Living Tips: The Essential Guide To Start Saving Money
Frugal Living Tips: The Essential Guide To Start Saving Money