Customer Service Jobs For The Disabled (Complete Guide)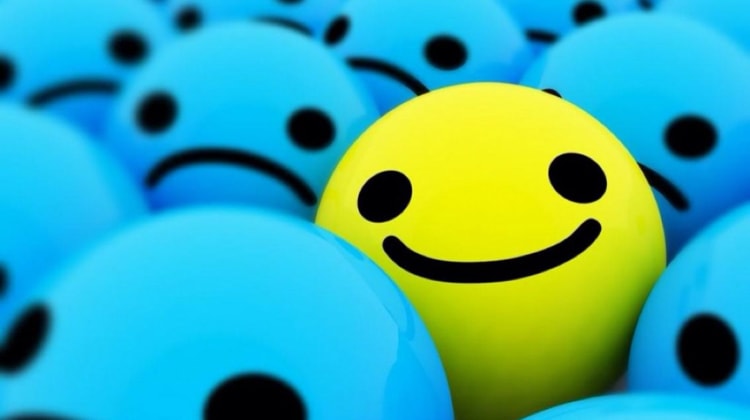 What are the most important jobs at a company? Chief Executive Officer? Chief Operating Officer? Chief Financial Officer? Of course, all these are true. But no company job has as much direct contact with the lifeblood of its business — customers, as customer service. Why? Because it's the first point of contact a customer has with a company.
As a customer service representative, you have several roles to play: help callers in whatever way they need, assist them to make well-informed decisions and build customer loyalty. All this is done over the phone or through internet chat which means you can work from anywhere including home — a perfect setup if you're disabled!
Now, there are plenty of customer service jobs for the disabled available but you wouldn't know it just looking at popular job websites. While these can work, there are better ways to find a good job and I point them out in this post. But first let's make sure customer service is the right kind of job for you, so let's start with a discussion about skills.
WHAT SKILLS DO YOU NEED?
While you don't need a college degree or any higher education to become a customer service representative, a little bit of experience goes a long way. Even working in retail where you're dealing with customers on a regular basis can help. But if you're brand new at this, don't worry — most companies prepare you for the job with free training programs that last a few days to a couple of weeks.
Now, some skills are harder to teach since there are strongly tied to personality-types. So, let's see where you stand on these…
People-person – You enjoy talking to people and feel a sense of reward helping them out.
Clear Communication – You're a good listener and have a good command of English so that callers understand what you're trying to say. (Being bilingual also opens up more job opportunities, especially fluency in Spanish.)
Pleasant Voice – Your voice is warm and friendly, making your callers feel at ease. (Ask a friend for an honest assessment if you're unsure how your voice sounds to others.)
Professional – You can keep your cool and remain polite and non-confrontational when dealing with upset callers.
Problem Solver – You're able to think outside the box to arrive at answers.
Independent – You're able to come up with solutions to problems without requiring assistance. (While a company will provide you with information to help resolve issues, it's up to you to figure things out, especially when working from home!)
Multi-Tasker – You're able to juggle several tasks at once — listening, talking, and empathizing with callers while looking up information to answer questions and documenting calls accurately.
Dedication – You're able to focus on the job for long stretches of time. That means no texting, munching, cleaning or any other distractions!
HOW DO YOU HELP CALLERS?
Companies in all industries have customer service departments, whether it's retail, electronics, insurance, health or financial services. Now, you could land a job in one of these sectors and work in a dedicated customer service department like troubleshooting or you could be part of a team answering customers' general questions…
Here are some examples of common questions you'll likely come across:
When will it arrive?It's broken! Can you send me a new one?How do I get a refund?Why wasn't the discount applied to my order?I'd like to change my plan (e.g., insurance, cell phone, internet, etc.)I can't get this to work, can you help me? (e.g., unable to connect to WiFi, etc.)Can you recommend something more within my price range?
As mentioned, your employer will train you to answer questions like these confidently.
WHAT EQUIPMENT DO YOU NEED?
There are only a few things you need to work as a customer service representative but there are all essential:
Desktop or Laptop Computer – Many customer service systems aren't compatible with Macs so make sure you have a Windows machine.
High-Speed Internet Access – You don't want your internet connection going down in the middle of a call so make sure your service is reliable.
Corded Landline Phone – Cordless landline phones and cell/smartphones are absolute no-no's — they drop out more often than corded landline phones and their reception isn't always clear.
Corded Headset – Wearing a headset frees up your hands to type during calls. You want one that plugs directly into a corded landline phone such as this best seller.
Quiet Environment – While not "equipment" per se, none of the other stuff matters if you don't have a space to work in where you won't be disturbed. Background noise of any kind is considered highly unprofessional.
WHERE DO YOU FIND JOBS?
While there are plenty of customer service positions available in most industries, only a few companies and organizations cater to disabled individuals specifically. Now, that's not to say these other jobs aren't worth applying to but you may have to look harder to find something.
I've included a bunch of websites below to help you in your search, organized from the most general job websites to the most targeted ones for the disabled…
General Job Websites
Below are some of the most popular job websites where the competition is so high that a single job listing may get hundreds of applicants! But golden opportunities come around every so often so there are still worth checking out:
Monster.comCareerBuilder.comIndeed.comSimplyHired.com
Disability Job Websites
Each of the four websites listed below have at least a few customer service jobs to apply to at any time:
DisabilityJobExchange.comDisabledPerson.comGettingHired.comRecruitDisability.org
Customer Service Jobs for the Disabled
Below are two privately owned companies and two government-sponsored organizations that help place disabled individuals in customer service jobs with some of America's best-known companies. Let's see how they compare…
| | LiveOps Agent | Concentrix | NTI@Home | My Employment Options |
| --- | --- | --- | --- | --- |
| Website: | LiveOps.com | Concentrix.com | NTIatHome.org | MyEmploymentOptions.com |
| Type of Company: | Private | Private | Government-sponsored; part of the Ticket to Work program * | Government-sponsored; part of the Ticket to Work program * |
| Your Role: | Business owner offering your services as an independent agent (LiveOps helps set you up) | Convergys employee | Contractor for a private company (NTI acts as "middleman") | Contractor for a private company |
| Working Hours: | You determine your own hours | Full-Time: 8 or 8.5-hour shifts; Part-Time: 4-6 hour shifts (day, evening,or overnight) | Minimum of 20 hours per week | Varies |
| Training: | Paid for | Paid for | Paid for | Contracting company may or may not pay for training |
| Contract: | 6 months or longer | Varies | Temporary and permanent contracts | Varies depending on job |
| Compensation: | Varies depending whether you're working on an hourly basis or per call | Paid per hour, not per call (amount varies) | $8-$10 per hour | Varies depending on job |
| Benefits: | None, you're responsible as the business owner | Yes, a package that includes medical and dental insurance, 401K, and tuition reimbursement | None, unless the contracting company hires you full-time | None, unless the contracting company hires you full-time |
*Social Security program that helps get the disabled off benefits and back into the workforce.
What's the Bottom Line?
If your goal is to re-enter the job force by working as a customer service representative temporarily, look into NTI at Home or My Employment Options(read my detailed review of NTI at Home HERE.)
If you'd like to make a career out of customer service, apply to become a Concentrix employee or set up your own business with the help of LiveOps.
If neither of these two options appeals to you, apply to a job through one of the other job websites listed above.
LOOKING FOR MORE DISABILITY-FRIENDLY JOBS?
Getting a job in customer service is a great way for the disabled to re-enter the workforce, not to mention a reliable way to supplement disability benefits. But it's stressful having to be on top of your game every day, dealing with difficult customers. And it's especially hard when you're not feeling well or in pain as a result of a disability.
There are ways to earn money that aren't as nerve-wracking but still allow you to work from home, such as the one mentioned below…
NOW IT'S YOUR TURN!
Have you ever worked a job helping customers? What was your experience like? Leave your comments below!