Do you Need a Real Estate License to be a Landlord | An Expert Guide
Learn how to become a millionaire through real estate investing…
even if you feel clueless and don't have a lot of money to start!
Sign up, and I'll send you a value-packed lesson from my real estate investing course!
A landlord owns a home and lets someone else live there in exchange for a monthly fee. A landlord can own a single rental property or a large number of them. Now the question arises do you need a real estate license to be a landlord? To be a landlord, you don't need a special license, education, or qualification. Depending on where you live, you may need to register with the local construction department or apply for a specific permit, but you do not require a license.
While formal education isn't required, you will need to learn about property management, landlord laws, regulations, and best practices to run a profitable business. Nothing diminishes the importance of learning about the business, but to be successful, you must completely understand how it operates, including how owners succeed and fail.
How to Get a Real Estate License as a Landlord
Obtain a business license
You can own property without a real estate license, but business licenses are a different story. Although small business regulations differ by city and county, many local governments require local firms to obtain licenses.
Salt Lake City, for example, implemented a law in 2011 requiring a landlord to obtain a business license even if they merely rent a property.
Register
You may also need to register the property in addition to obtaining a personal license. For example, in Destin, Florida, you must provide the city with your name, address, and property address. If you are not managing the property yourself, include your rental agent's name and phone number. You must ensure that someone will be available by phone 24 hours a day, seven days a week, to respond to complaints or difficulties, such as cramming in more tenants than the zoning permits.
Meet the requirements
It's possible that getting your driver's license will entail more than just filling out a form. For example, Salt Lake City mandates landlords to undergo ongoing education to do background checks and deal with troublesome renters, reducing the need for the city to interfere as frequently.
An examination is required when registering a home in Washington, DC. The inspector examines the premises for safety and health issues and ensures that you are not attempting to evict more tenants than is legal.
Cents and dollars
Your license and registration fees can be deducted from your taxes along with other rental charges. You can deduct the fees from your rental income on Schedule C as a full-time professional landlord.
If you are not professional but own one or two rental properties, you can deduct the fees from your rental revenue using Schedule E. If your Schedule E results in a loss, you can deduct up to $25,000 from your other income. Therefore, if you actively manage your rentals, the IRS authorizes you to do so.
What You Need to Know to Get Ready to Buy a House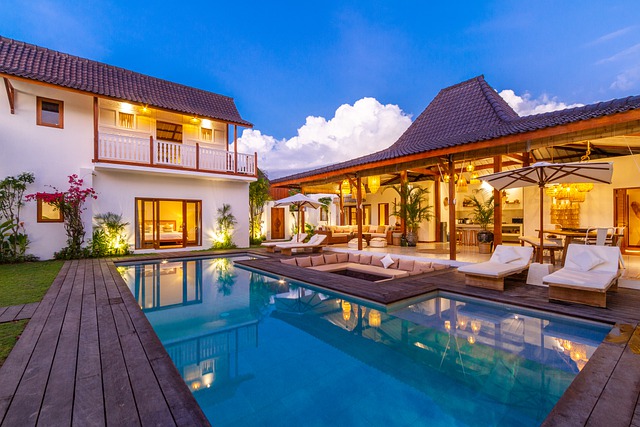 You may learn a lot about real estate investing and how to do it successfully by reading books, watching videos, attending seminars, and taking workshops.
However, schemes that promise to make you wealthy overnight should be avoided. While being a landlord might be lucrative, it is not a get-rich-quick scheme and requires a significant effort to succeed. You can also join professional landlord organizations, which include workshops, seminars, and continuous resources. They also provide possibilities for networking with other real estate investors so that you may benefit from their experiences.
Professional groups can also help you find good deals on different properties. Joining typically costs money, but you should think of it as an investment in your future success rather than a cost.
Find Right People to Manage your Properties
Another invaluable resource is a software system like Turbo Tenant, which allows you to manage all of your properties, tenants, maintenance requests, and projects. If you want to become a landlord entails a great deal of paperwork and meticulous record-keeping.
For example, you'll need to keep track of all maintenance requests and work completed to ensure that all requests are promptly addressed and tenants are provided with a safe and well-maintained living environment. This will make you a better landlord and minimize the stress that comes with property management.
Turbo Tenant allows you to keep track of all of your tenants, as well as their paperwork and rent. This will ensure that you don't lose track of who has paid and who hasn't. This will also allow you to track who moves in and out, which units require work and are ready to rent. The more properties you have, the more difficult it is to keep track of everything happening with them.
There is a bigger chance of profit, but there is also a greater chance of loss if you don't manage this appropriately, for example, when a vacant property, you're losing money because you're still paying the building's mortgage and utilities with every dollar. A management software application can help you reduce the amount of time it takes to clean, repair, and put rentals back on the market by providing a daily summary of the market's needs.
Requirements
This is a business plan. A business strategy is necessary for success in every industry.
To operate in the segment, you'll need a license and registration. You can get it by fulfilling some requirements or apply for one if they do not yet exist with your local authorities.
Location.
Strategy for marketing.
Web.
Frequently Asked Questions
Do I need a real estate license to become a landlord?
Without a real estate license, you can flip houses. To flip a house, you don't need a real estate license.
You become the legal owner of a house when you buy it to fix up and resell. Owners of real estate are granted a set of legal rights or advantages about their property, which includes:
The right to have fun
Dispositional authority
Possession privileges
The right to exercise control
The right of disposal is one property right that maintains the owners' right to sell the property and permanently transfer it to another party, subject to any outstanding liens, such as mortgages. A real estate license is a document issued by the Department of Real Estate in each state. The license allows an individual to arbitrate a real estate transaction between two parties for a sales agent's commission.
How do I start being a landlord?
If you want to become a successful real estate flipper and buy solid real estate assets as a side business or full-time profession, you must first learn the ins and outs of the industry.
It's important to understand the regulations that are put in place for contractors working within this industry. The first step is understanding if there are any licenses or requirements before embarking on your remodeling journey!
What certifications do you need to be a landlord?
No license is necessary, which is great, but what about other certifications? There aren't any. There are minimal obstacles to entry for someone with the proper education who wants to flip a house.
The market is primed for disruption, and it's brimming with opportunity. Calculate the numbers and get in; all you need is the right opportunity and no certificates.
How do I start being a landlord?
You will have to pay annual taxes on your property regardless of where you invest in real estate.
If you own a rental property in a state with a high tax rate, your property taxes will be greater than if you owned the same type and size of the property in a state with a lower tax rate.
Do you have to have a real estate license to be a real estate investor?
Obtaining a real estate license is more difficult in some states than in others. Qualifications, time, and effort are generally not too tough or time-consuming. You'll need to study the material for at least three to six weeks and pass a licensing exam. That concludes our discussion.
If you pass, you will be a licensed real estate agent.
So, what does this mean in terms of house flipping?
It doesn't matter if you perform a flip or not. However, it would help if you thought about acquiring one.
Why? You will have access to supervise construction, purchase materials, hire staff, and sell the finished product whether or not you become a real estate broker.
Bottom Line
To be a landlord, you don't need to have any special license or qualification. Depending on where in the country that you live might require registering with your local construction department but not all of them does as well- this is an important point because it can vary from one location over another!
WANT YOUR 1ST INVESTMENT PROPERTY?
$84.15 $99.00
We started from not having any clue where to begin to acquiring three investment properties in 18 months, grossing over $4,000 per month… and we can show you how we did it!
We know what it's like to be in your shoes. So, let us show you how to go from being "clueless" about real estate investing to acquiring your first property and beyond!