Top 7 Fun Coding Games For Kids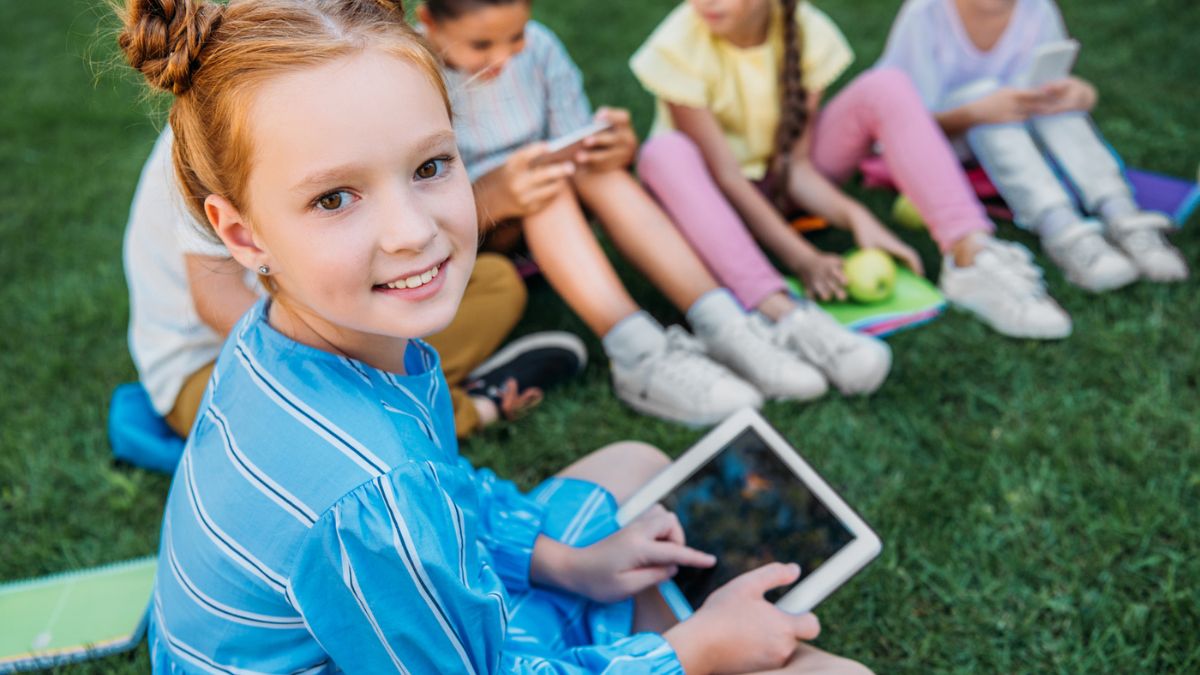 Coding is among the most in-demand skills and will likely continue to be so for the next couple of years. That's why coders or software developers are among the most paid tech professionals.
However, learning to code can be intimidating and challenging, especially for young kids since they can't comprehend complex ideas. The best way to teach kids the basics of coding is through fun coding games for kids.
These games provide an engaging and interactive way for young learners to develop their computational thinking skills and foster a passion for programming at an early age. Fun coding games for kids often feature colorful graphics, exciting challenges, and entertaining characters, making learning enjoyable and accessible.
In this article, we will explore the seven most fun coding games that will help your children learn how to code while having fun. Let's dive in!
Ages:
six to fourteen years old
Price:
varies based on the plan ($6 / month for one child account)
Features:
a game builder/game design tool, cross-curricular coding courses, block-based courses for younger kids, a coding Android and IOS app.
Want to introduce your kid to the world of software engineering? Click here!
Code Monkey is another blockbuster coding game for kids with an estimated user base of 10 million students. It is a versatile coding game initially developed for classroom use but is now accessible to anyone interested in learning coding skills. Whether you use it at home or in an educational setting, CodeMonkey offers valuable insights for monitoring your child's progress and assessing their learning, even if you have no prior knowledge of computer science.
This coding game will allow your kids to gain essential skills such as logic, critical thinking, creativity, and problem-solving abilities, which are valuable for success in the present and future. One of the good features of this game is that it has a parent's version, allowing them to closely follow their kids' progress.
The only downside to some users is that users can only access this game through a browser. It has no tablet or phone app. Regarding pricing, Code Monkey has three plans: Individual at $ 6/month, Family at $12/month, and Home School at $20/month. 
Click here to learn to code in real computer programming languages.
With over 7 million users, CodeSpark is one of the most popular coding games for kids. The game is also used in over 400,000 classrooms in the US, putting it up there with the likes of Kodable when it comes to popularity. CodeSpark Academy is an award-winning app introducing coding concepts to millions of children worldwide. It is designed for kids between 5 to 10 years.
With a "no words" interface, this app teaches the fundamentals of computer programming through puzzles, games, printables, and projects. Personalized daily activities, a curriculum developed by renowned institutions, and new monthly content provide an engaging learning experience.
The good news is that this game is available on all major platforms, including iOS, Android, and Kindle Fire. It has two plans; $90/year (with a 14-day trial) and $15/month (with a 7-day trial)
Related: Best Coding Games For Teens: Get Your Teen Excited About Coding
With over 18 million users and a 4.7-star rating on the Apple App Store, Kodable is arguably the best coding game for kids. The game is also currently used in over 50% of all elementary schools in the USA.
As a widely utilized online resource for parents and educators, Kodable offers over 70 lessons that combine on-screen and off-screen components. By breaking down computer science topics into fundamental concepts, Kodable equips children with essential skills for life.
This game provides comprehensive materials for each lesson to help kids improve their critical thinking, communication, collaboration, and creativity. With interactive games and carefully crafted standards, Kodable helps children develop a lasting love for learning and prepares them for higher educational concepts.
The game has hundreds of levels and activities for your children to explore. Kodable can also connect with an app, unlocking various avatars as kids advance levels, adding engagement and incentive. This game is only available for iPhone and iPad. However, thanks to its popularity, it is one of the most tested games, making it worth buying a cheap iPad you're your kid to play this game.
However, kids can also access it within a browser on a full-size computer. But for the best experience, the mobile app version is the best option. Regarding prices, this game gives you three options; $9.99/month, $79.99/year, or a lifetime offer of $149.99.
With over 100,000 downloads on the Google Play Store, Code Karts is one of the popular coding games that you can install for your kids. Code Karts is an engaging coding game that introduces young children to computer programming concepts through logical puzzles presented in a racetrack format.
The game has over 70 levels and two modes, allowing kids to enjoy various challenges. The objective of this game is to navigate a race car to the finish line using directional bricks, creating a stimulating coding environment. In more than 20 languages, Code Karts ensures that children learn the fundamentals of coding, directions, and logic.
This game is available on several mobile platforms, including iOS and Android. It can also be used on Android tablets and iPads, giving your kids a more immersive experience. The good news is that this game is free on all these platforms.
This game is a simple coding game for the iPad and iPhone designed for children four and above. The goal of Bee-Bot is to enhance programming skills and sequencing abilities. Bee-Bot is an interactive game for young children. With 12 progressively challenging levels and timed gameplay, this app rewards users with exciting incentives.
By constantly playing this game, kids can improve their directional language as Bee-Bot moves forwards, backward, left, and right in a relaxing garden setting. So, if you have a kid who is over four years, this is one of the coding games you need to download for them.
The only downside is that this game is only available for the iPad and iPhone. So, users with Android devices are out of luck on this one. You will also need to pay a one-time fee of $74.95 for this game.
This popular coding game is designed for kids between 5 to 10 years old. Osmo Coding offers a hands-on experience combining a screen with real-life coding blocks. By placing an iPad in the Osmo base, children can interact with coding blocks to map out commands and guide playful characters on a fun adventure.
Kids can explore 35+ levels, including green forests, spooky caves, jungles, sunny beaches, a snowy mountain, and even a volcano. This game aims to teach kids logic, problem-solving skills, and programming basics easily and engagingly.
This game is only available on iPhone, iPad, and Amazon Fire Tablets. We hope Osmo will create a native Android version of this game soon. Regarding pricing, this game costs a one-time fee of $99. 
It is a relatively popular coding game for kids in over 3,800 schools. Code Club World is an exciting coding game for older kids between 9 and 13 years old. The Raspberry Pi Foundation created it; kids can access it through a browser. Code Club World offers an accessible entry point to coding, requiring no prior coding experience.
Little kids can engage in various entertaining activities, including creating a robot avatar, making music, designing a T-shirt, and teaching the robot to dance. Each completed project earns them a badge, and they can share their coding creations with others.
Code Club World provides an engaging and interactive environment for young learners to explore the world of coding and unleash their creativity. Being a project of the Raspberry Pi Foundation, this game is free. The only downside is that it has no mobile app.
Final thought
These are seven of the most fun coding games for kids. Most of the games we have shared can be played by kids aged four and above, with a few exceptions suitable for older kids around nine.
When selecting a game, important factors to consider are pricing plans, supported platforms, and the unique features each game offers. Fortunately, many of these games offer trials, allowing you to assess whether the premium versions are worth purchasing for your kids.