How to Become a Real Estate Developer with no Money | Expert Guide
Learn how to become a millionaire through real estate investing…
even if you feel clueless and don't have a lot of money to start!
Sign up, and I'll send you a value-packed lesson from my real estate investing course!
To become a property developer on a shoestring budget, you must ensure that your investors know, trust, and like you. So, to become a real estate developer, you must be an entrepreneur who knows the full process, including the financial and development elements. Learn how to become a real estate developer with no money.
You must be knowledgeable and skilled to undertake financial feasibility and due diligence. In this way, organize the financing of the development, structure the development companies, conduct market research, and understand the real estate economy.
Understand how economic parameters affect real estate prices. The subject's benefit is that you can do it without financial investment; you must apply your knowledge and willingness to embark on this journey.
As a real estate developer, you are the driving force and must guide everyone involved in the project; to make the vision and mission a reality. Thus, as a leader, it remains your job to guide the team of consultants, brokers, contractors, and others to complete the project successfully.
To accomplish all of these tasks with little room for error, you need to know exactly what you want. It would help if you had a plan, a vision to guide and direct those working with you.
You'll also need good analytical and research skills to make informed investment decisions. It would be best to think about maintaining your work ethic when managing large projects and large teams of professionals.
Roles of a Project Developer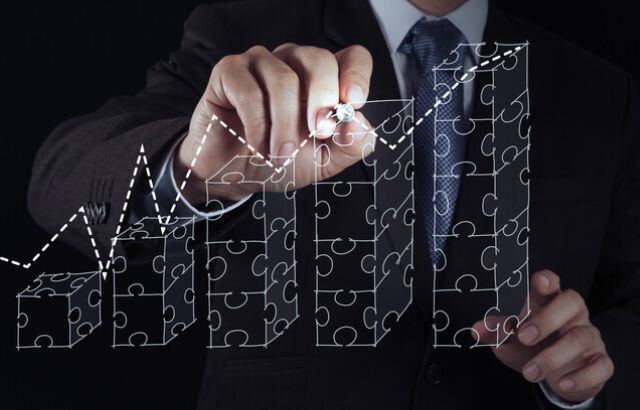 A real estate developer is an entrepreneur who oversees the development and redevelopment of real estate. In this way, they plan and control projects from start to finish, from purchasing the land to constructing the property. Most of them work in commercial real estate projects, such as commercial spaces, office and residential buildings, and tourism and leisure projects.
If you want to know what the job of a developer consists of, you can compare it to the role of a project manager. Like a project manager, a developer oversees the project from start to finish, makes key decisions, hires and manages specialists to execute the project plan.
The complexity of the project and the prospect of large profits make a developer's career attractive to many real estate professionals. However, it is important to remember that the potential for lucrative profits does not outweigh the risks involved.
To be part of the real estate developer community, you must demonstrate that you possess the necessary qualifications. Most experts advocate at least a few years of real estate experience to become acquainted with the market's intricacies and establish a professional network.
Requirements and Challenges of a Real Estate Developer
Project developers have to adapt to a constantly challenging work environment. Every day they face new challenges that are exhausting, exciting, and rewarding. The daily tasks of a real estate developer include.
Visiting and analyzing land and properties
Meeting with developers and investors
Time management and scheduling
Researching new projects
Confirming that properties meet legal requirements
Troubleshooting
Communicating with local organizations
Conditions for becoming a real estate developer
Property development requires contractors, and property developers, to create, add, or elaborate value to real estate, thus, generating additional profits by starting up or doing things.
How to Become a Real Estate Developer with no Money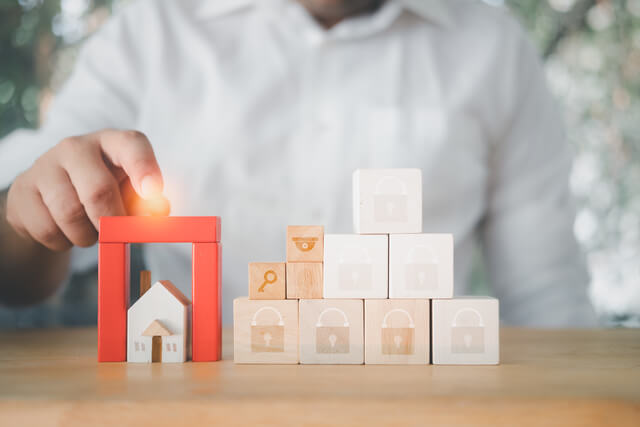 The first step to becoming a real estate developer is to consider the pros and cons. The cons are that it will be difficult to make money initially, you need capital (at least $20,000), there is no guarantee of success, it requires an appropriate amount of time for development projects, and things may not work out plan.
The pros are that if you do succeed, it can be very lucrative; the salary of real estate developers averages over 100k per year (75 percent commissions on commissions).
Next, look into what kind of developer you want to become for your career. There are two options: property managers or commercial brokers. Development jobs mostly require experience, so they might serve as another option for gaining knowledge in the industry.
You could apply for a job in either one of these fields and when you get experience, move up in the company so that when it is time to start your own business, you already know how everything works.
Lastly, decide what kind of real estate developer you want to be: commercial or residential. If you choose to become a commercial property developer, investing in office space makes sense because there is always a demand for office spaces, bringing higher rents than other property types like retail and apartments.
Thing to keep in mind is;
Also, consider which cities would be good choices for development opportunities: San Francisco and New York City are two big ones where you can make a lot of money. If you know what you're doing, even small cities like Miami might yield some success.
If you decide to go into the residential field, the main consideration is that buying low and selling high makes money in real estate development. However, it can be difficult to sell properties when they are not pre-built. Still, if you find a property in an area where people want to live (naturally or by redevelopment), you might make big bucks after all expenses.
It's also important to consider the market for this kind of development because different markets fluctuate differently; for example, Chicago has very slow periods during winter when there are no tourists around, whereas places like Las Vegas stay busy year-round.
For either choice, many recommend starting with smaller projects before moving to something bigger like skyscrapers.
Build your network of contacts and clients.
Now that there are no barriers to entry, real estate development is accessible to everyone. Even ordinary people, real estate investors, can use real estate development as part of their investment strategy; to exponentially increase their real estate portfolio.
From lenders, financial intermediaries, owners, architects, and consultants to government tax services, lawyers, investors, buyers, and many others.
All of these people make up your team. Being in a managerial position, you will provide specific services; you will be responsible for leadership, guidance, problem-solving, supervision, negotiation, promotion, etc.
Investors and people associated with the same purposes.
You can expect experienced investors to provide you with around 25 to 40% return on your project. This is good news, especially if you are starting or working on a very large project, but we always recommend keeping as much capital as possible. Remember that the goal is to get as much income for as little work as possible, so be careful not to spread the profits too thinly when the project is finished.
Browse the website offering your services.
Researching a site is one of the best parts of the job, and nothing beats the feeling of signing the first contract. There are many different real estate strategies you can use: HMOs, commercial conversions, landscaping, rental and transactional work. We always recommend sticking to one or two, especially in the beginning.
It is important to get to know all the agents in your area: land, commercial, residential and rental; make yourself known in the industry by showcasing your skills. This will require many initial meetings, but the initial work will pay off in the long run.
You will need to spend a few days researching and advertising in your area. First, search the Internet for all the agents in your area, find out their names and prepare a 60-second presentation explaining who you are and what you are looking for. Then, go into town, introduce yourself to the agents and visit them.
Make yourself seen, heard, and known, and before you know it, you'll be able to choose the property you want to deal with. Ask the right questions and choose the right deal for you and your agent. So, the key is to create a win-win opportunity to maximize your profits.
Tips about Being a Real Estate Developer
You must pay royalties to each person involved in the project. Depending on the construction strategy you choose, you may make one large payment or several smaller payments.
Your strategy is key to understanding the risks associated with your project and is essential for presenting your idea to potential investors. This is the last step in starting a cashless real estate business the right way, so pay close attention to it.
Always keep in mind that the more you invest, the more profit you will get. If you offer people something really valuable and keep your promises, you will get so many offers that you won't know what to do with them.
If you do your research thoroughly, strive for quality, and truly believe that you will succeed, we guarantee that you will truly understand how to develop a property with no money down within a year.
Frequently Asked Questions
How can I become a developer without spending money?
If you want to become a real estate investor without spending money, you must be honest and have a high level of integrity. Your first objective is to take care of your investors; you must prioritize them over your interests, as they are the most important.
Is it difficult to become a real estate investor?
To run a real estate marketing company, you have to be a politician. You are often faced with difficult and stressful situations. So, to get started in real estate marketing, you don't need education or money. On the contrary, determination, training (different from education), and patience are what you need.
Is it possible to be a real estate agent without a license?
To work as an investment broker, you must meet certain training, experience, and licensing requirements. A real estate agent must have a license in a related field, such as management, business, or engineering.
How much do real estate developers earn?
According to ZipRecruiter reports annual salaries are as high as $127,500 and as low as $23,000. Some of the salaries of real estate developers currently range from $44,500 (25th percentile) to $105,000 (75th percentile), with top earners (90th percentile) pulling in $117,500 annually across the United States.
Do you need to have a large sum of money to start your career as a real estate developer?
Real estate development is not the same as typical real estate investing. The attraction of real estate development is the ability to earn better-operating profits while you own and greater financial returns when you sell. Real estate development, like investment, usually focuses on residential or commercial assets. Most residential construction projects are further subdivided into apartment buildings or single-family home sites.
Learn how much money you need to acquire real estate safely. Therefore, it is said that you can acquire rental housing with little or no money down.
Bottom line
At this point, we have all the relevant information, which deciphers how to become a real estate developer with no money. The correct and accurate use of the material will allow you to succeed in the real estate world. This guide will accompany you in your new journey to achieve your objectives and goals.
On the other hand, we recommend you expand your knowledge and skills, reinforcing your leadership characteristics. This is fundamental in the process of becoming a real estate developer. In this way, you will reach your community and friends with sincere and profitable proposals to become the first option at the moment of requiring real estate services.
Remember that an image sells, and if you add a proposal according to the client's needs, it is the catapult to success in this type of business.
REAL ESTATE EBOOK BUNDLE FOR BEGINNERS
Kids Can Learn Through Storytelling:
The power of saving and the importance of financial literacy
The joy of delayed gratification and the rewards of responsible money management
Tools to teach young readers about the value of setting financial goals