Best Jobs For People With Lupus (And Jobs To Avoid)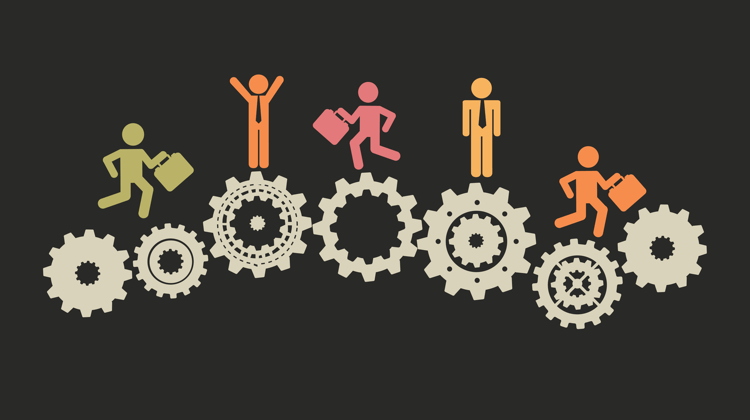 It's not easy to maintain a career if you have a chronic illness. And if you suffer from an autoimmune disease like lupus, you know this is especially true as symptoms can be difficult to manage and flare up unexpectedly. However, if you want to continue to work or find a job that's more accommodating, you're bound to find some ideas below to help make your work life easier!
WAYS TO IDENTIFY THE BEST AND WORST JOBS FOR PEOPLE WITH LUPUS
Since everyone with lupus experiences the condition a little differently, it's important to take your own disease triggers into account. Lupus is complex and systemic; it can be severe or mild; it can flare up for time periods and subside at others. Add to this the fact that even your symptoms can vary over time, and you've got a condition that can make showing up to work every day difficult.
Whether your lupus is easily controlled or not, you can have a productive and fulfilling career. [source​] However, you should expect flare-ups and have a plan in place for how to handle them, whether that means taking time off or working from home. Having an employer who is understanding and flexible can make working with this disease a whole lot easier.
In order to identify the best and worst jobs for you, the biggest thing you'll need to do is eliminate any jobs with work conditions that trigger your symptoms. For example, many with lupus suffer from light-sensitivity, so avoiding jobs that are primarily outdoors make sense.
Others may need to avoid jobs with physical activity due to fatigue, which is a common symptom. After you've assessed your symptoms and triggers, you can research potential occupations to see how they might fit with your condition. [source]
One important thing to remember about working with lupus is to account for bad days. Expecting these difficulties and learning to navigate them and even anticipate them will make you a more productive worker. Listening to your body instead of pushing through your symptoms will ultimately allow you to be more efficient and effective.
WORST WORK CONDITIONS FOR PEOPLE WITH LUPUS
The worst work conditions for those suffering from lupus are conditions that may trigger flare-ups, such as these:
Working outside or in sunny conditions – Many people with lupus are light sensitive and working in the sun can trigger flare-ups and symptoms like rashes and fatigue.
Working in the glare of unfiltered fluorescent lights – Related to lupus light sensitivity, people with lupus often experience unpleasant reactions to fluorescent lighting.
Jobs that require a lot of physical activity or heavy lifting – Since lupus fatigue can be so debilitating, those suffering from it are unlikely to be able to sustain a job under these types of working conditions.
Stressful jobs – While some personalities thrive under pressure, stress is often a trigger for lupus symptom flare-ups. If you work in a tense environment, finding a less stressful job may even ease your symptoms.
Jobs with inflexible work conditions –Some jobs put a lot of pressure on you to come in every day or ask employees not to call in sick during certain times of the year. An inflexible job can make it very difficult for those with lupus to listen to their bodies and perform at their most productive level.
Work that requires a lot of travel – Traveling often requires long hours and inconvenient schedules. If you have to travel for work, you might suffer from increased fatigue or other symptoms, making it difficult to control your disease.
Jobs that don't offer benefits – People with lupus know that hospitalization or lots of time away from work may be on the horizon. Jobs that offer health and/or short-term disability benefits can provide added security and financial safety during a health crisis.
WORST JOBS FOR PEOPLE WITH LUPUS
The following list of jobs to avoid can help you rule out career options that may be debilitating for your health:
Healthcare workers – These jobs require long hours and a lot of physical activity that can make full-time work difficult to maintain.
Construction or landscaping workers – While jobs in construction or landscaping may require little in the way of professional education, their outdoor conditions and physical demands may trigger lupus flare-ups.
Hospitality workers – Working in hospitality in jobs like catering or event planning can demand long, grueling hours, requiring event set up, management or cleaning.
Food service and retail workers – These jobs often require you to be on your feet for much of the day. Also, with the way that scheduling works, those who call in sick often may end up getting fewer and fewer hours.
Teachers or childcare workers – Interacting with and caring for young children can be exhausting, triggering fatigue or symptom flare-ups. In addition to the physical demands, these jobs require consistency and offer little flexibility.
TIPS TO HELP LUPUS SUFFERERS TO GET THROUGH THE WORK DAY
Many people with lupus are able to lead productive and full lives with great careers despite having to manage symptoms. Here are some useful ways to help you get through the workday:
Ask for what you need – Lupus is legally considered a chronic illness and those suffering from it are protected under the Americans with Disabilities Act (ADA). This law requires that employers make reasonable accommodations so that you can continue to perform your job. ​[source​]
Take frequent breaks – Those with lupus often benefit from rest periods that will allow them to continue working more efficiently after the break.
Avoid working in the midday sun – If you have an outdoor job, working when the day isn't at its hottest will allow you to work smarter.
Modify your workspace – Use ergonomic chairs, keyboards, and padded floor mats if you're on your feet a lot.
Listen to your body and anticipate flare-ups – Once you've become familiar with the way lupus affects you, you may be able to anticipate flare-ups and rest early to avoid more severe symptoms later.
Be your own boss – If possible, find work that allows you to manage yourself, the clients you take on, and your schedule.
Protect your skin – If you work inside, consider using light shields and anti-glare filters on fluorescent lights or computer screens.
BEST WORK CONDITIONS FOR PEOPLE WITH LUPUS
Because lupus can make it difficult to get out of bed some days and may land you in the hospital on others, people with lupus worry about finding a job that will work with them. That's why it's a good idea to look for the following working conditions:
Jobs you like and are good at – Since frequent absences and sick days can make it difficult for employers to see you as an asset, you want to find work in an area you excel and can be productive in.
Work that allows you to take frequent breaks – Being able to rest often and take needed breaks will help you to manage your symptoms before they become severe.
Jobs with flexible work hours – Those with lupus often benefit from scaling back at work or working flexible or non-traditional hours.
Jobs that allow telecommuting or working from home – Since lupus can make it difficult for people to do everyday tasks, workers who are permitted to work from home and get needed rest often perform better.
Indoor jobs in office settings – If you want to work full time, finding a job in an office setting can be helpful. Office jobs typically have an easier time offering you reasonable accommodations.
BEST JOBS FOR PEOPLE WITH LUPUS
The best jobs for people with lupus are going to be specific to the individual. However, the following ideas can help narrow down your search:
Counselors or therapists – Work in these occupations can be fulfilling as well as flexible, without placing a lot of physical demands on you.
Drivers – Although truck driving may not be a great idea due to the long hours and difficult schedules, becoming an Uber or Lyft driver offers you flexibility and the ability to manage your own work environment to some extent.
Customer service representatives – These are some of the best jobs for working part-time or from home, allowing you to answer calls or electronic communication from customers with issues. One benefit of this job is that you're less likely to take work home with you.
Web developers, coders, or IT workers – These jobs may allow you to telecommute and are often well-compensated. Plus, the outlook for these occupations is strong, which means your skills will continue to be valuable in the future.
Graphic designers – These jobs allow you to flex your creative muscle. Graphic design is also a popular field for freelancers.
Consulting – If you want to stay in your current field but need to change your job responsibilities, consulting is an option to consider as it allows you to use your expertise and experience. Those who do consulting often have flexible, work-from-home arrangements as well.
Survey Taker – Maybe not a "job" per se, but spending some time every day completing surveys online can be a good way to bring in a couple hundred dollars every month while looking into other ways to earn money.
Affiliate marketing – This is an excellent occupation for those suffering from lupus as it allows you to promote products and services while working from home. Affiliate marketing is one of the best jobs for people who need flexibility and who want to work for themselves.
CONCLUSION
If you have lupus, you know how difficult it can be to manage your disease and work, but you do have options available! Many people with the disease report maintaining a satisfying work life even though it does take effort and flexible work conditions.
NOW IT'S YOUR TURN!
What jobs for people with lupus would you recommend? How have you dealt with working with lupus in the workplace in the past? Leave your comments below!