10 Lessons Parents Tried to Teach Their Kids That Completely Backfired
As parents, we all try our best to impart valuable life lessons and wisdom onto our children, hoping to prepare them for the challenges and opportunities that lie ahead. However, sometimes our well-intentioned efforts can have unintended consequences, leading to situations where the lessons we tried to teach actually backfire in unexpected and sometimes humorous ways.
1. He Learned Something, All Right
"I came home and nothing had been done. I asked him "hey man, whats up with the dishes? Oh and go pick up the dog poop too." He simply replied, "Nah". Fighting back rage, I simply said, "excuse me?" He said, he made enough money over the last x days that he bought his skin and he was good now. It was hard to argue," one dad shared.
2. The Disney Dilemma
A boy was resistant to potty training, and they eventually got him to start using the potty by telling him that he had to be out of pull-ups before a family trip to Disney World, because "Mickey Mouse only sees big boys and girls." Anyway, it went great, they had a great trip… and the day after they got back, he took a dump in the living room. When asked, he said "I don't gotta use the potty cause I already saw Mickey Mouse."
3. The Spoiled Son
"When my older son was about three or four years old, we realized he was starting to act very spoiled and materialistic.  We looked through photos of kids in poverty and talked about each one. After a long bit of silence, he finally looked up at me, gave me a sweet smile and said, 'I want that monkey,'" one father shared.
4. The Late-Night Realization
"Not a parent, but when I was around 12, my father suspected that I stayed up late playing videogames, even though I didn't. One night he went into my room and told me that I shouldn't play my Game Boy Advance past bedtime because I needed to rest. That's when I realized I could play my Game Boy Advance past bedtime, and I've suffered from insomnia since then," one guy shared.
5. Father-Daughter Broadway Debut
"When my daughter was 10, she wanted to try out for a community theater version of Beauty and the Beast. My husband, who did some acting in high school, stepped in and said that he would also audition, even though he knew he was never going to make it. She ended up not only just making it, but she got the part of Chip. My husband got the part of Maurice, Belle's father. He didn't even want to be in a play," one woman said.
6. A Positive Outcome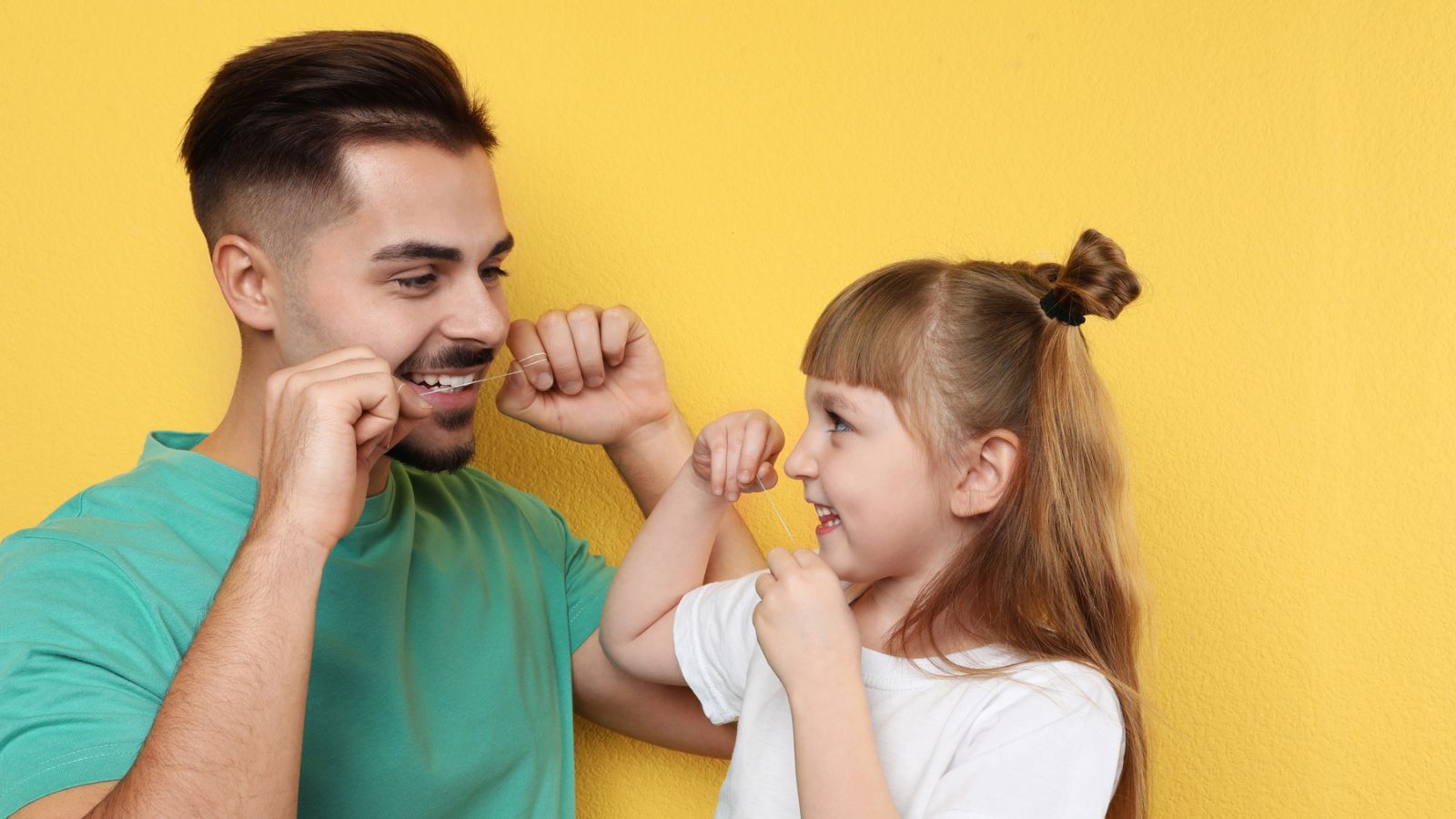 "When my daughter was young I was trying to teach her the value of money and decided to start giving her an allowance. Later that evening before I tucked her in to bed after reading to her, she goes to her money jar, pulls out $2 and hands it to me, and explains that it's for being a good daddy," one father shared.
7. Starting Them Young
"My youngest boy would never listen, and he was always totally fearless. He was also always really lucky. Damn near every time either of us told him "don't do that, you're going to get hurt", he would do it and then not get hurt. So we ended up teaching him that when we said not to do something, that probably meant it was a fun thing to do. Now he's a stunt man for movies.
8. Lesson Learned
Dad wasnt having it and insisted they could not leave the table until all the food on their plate was gone. My sibling realized they werent going to convice our dad that they were too full and finished the last few bites and then proceeded to vomit on the table and our dad. He stopped enforcing the rule after that," one person recalled.
9. Stranger Danger
A crowd had gathered to watch as a police officer held me out at arms length while I screamed "call the police, this man is not my daddy" over and over again. My parents had taught me stranger danger, but forgot to teach me what police look like," one person shared.
10. Kill 'Em With Kindness
A woman trying on pants and said something rude to my mom who was asking my opinion and my daughter caught on that my mother was agitated. She squeezed out behind me and told the woman,'Your teeth are such a pretty yellow!' one mom shared.
50 Super Simple Side Hustle Ideas
50 Super Simple Side Hustle Ideas (& How to Make Them Work)
10 Frugal Lessons I Learned From Being Flat Out Broke
How To Make Money Without a Job
How To Make Money Without a Job
Creative Ways To Make Money
20 Easy Ways to Raise A Credit Score Fast