10 Epic Ways Teens Can Start Building Financial Independence
Starting a business as a teenager can be a great way to gain valuable experience and earn some extra income. Whether you're looking for a small business to start on the side or one that can grow into a full-time business, there are plenty of small business ideas for teens that can be a great way to make money and get experience. From babysitting to lawn care to becoming a social media influencer, these are some of the best small business ideas for teens that are sure to get you started on the right track.
1. Babysit for Friends and Family
If you're looking for a way to make money and get experience, babysitting is a great option. You can start by taking care of friends and family and offer your services to the broader community. Childcare services may seem like a poor industry, but they can be very lucrative. Just think about all the struggling parents willing to pay high babysitting rates in return for a bit of their time back.
2. Mow Lawns
Cutting the grass may not be the most original or best business idea, but it's still a good business idea to try out. If you're looking for a great way to make money, consider starting a lawn care business. You can offer lawn mowing, trimming, edging, and even leaf removal services. You can even use a lawn mower that you already own or rent one to get started.
3. Start a YouTube Channel
Starting a YouTube channel is a great way to get your work out there and make some money if you're an aspiring filmmaker or creator. You can make videos about anything you're passionate about and even create a community around it. Compared to all the other social media platforms, YouTube is known for paying its content creators the best. After all, social media content usually only lasts a minute at most, whereas YouTube videos can go on for half an hour at a time.
4. Start a Blog
When it comes to teen business ideas, no list is complete without mentioning blogging. Blogging is a great way to make money and get your voice out. You can blog about any topic you're passionate about and make money through affiliate marketing and sponsored posts. Remember to maximize your blog visitors by promoting it on your social media channels.
5. Sell Homemade Candles
Of all the craft business ideas, making candles is one of the easiest. If you're crafty, consider starting a candle-making business. You can make candles to sell at local craft fairs or online. You can create custom scents and designs to make your candles stand out. Selling handmade crafts might seem challenging, but if you get a couple of friends to help you, you can spend quality time together while potentially earning some money.
6. Sell Baked Goods
If you love to bake, consider starting a small baking business. You can bake cakes, cupcakes, cookies, and other treats to sell to friends and family or at the local farmer's market. Selling baked goods is excellent because it can allow you to make delicious food and promote handmade vendors that you support when you sell your baked goods (you can set up your bake stand to benefit both you and other businesses).
7. Walk Dogs in the Neighborhood
If you love animals, consider starting a dog-walking business. You can offer your services to people in your neighborhood who need someone to take their furry friends for a walk. Alternatively, you can also provide housesitting services for people who will be away and need someone to look after their pets.
8. Start a Public Speaking Course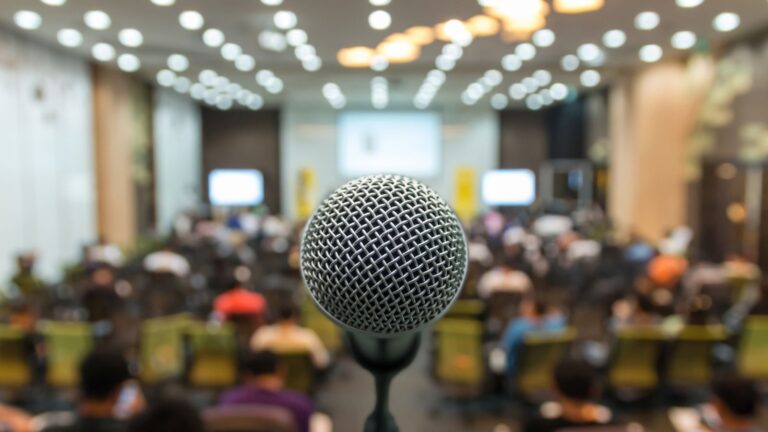 Consider starting a public speaking course if you're a confident public speaker. You can teach people how to craft and deliver engaging presentations and speeches. Not only will you get the satisfaction of knowing that you helped someone else gain confidence in their public speaking, but you will also grow and learn by teaching the course. The best small business ideas are the ones that can help you grow along the way.
9. Create and Design Websites
If you're tech-savvy, consider starting a business designing and creating websites. You can offer your services to small businesses and individuals who need help getting their websites up and running. You can also become an online graphics seller to utilize your website-building services. For example, if your client needs a logo or some other portion of their website requires a custom design, you can take on that task yourself (and, of course, charge a fee!)
10. Start a Small Photography Business and Sell Your Photos
If you're a budding photographer, you can start a small business and sell your photos to clients or stock photo websites. You can also offer your services to take family and engagement photos. If you're extremely good with pictures, you can start a side photo editing business and cross-sell services between your companies.
This article was produced and syndicated by Parent Portfolio.
WANT YOUR 1ST INVESTMENT PROPERTY?
$84.15 $99.00
We started from not having any clue where to begin to acquiring three investment properties in 18 months, grossing over $4,000 per month… and we can show you how we did it!
We know what it's like to be in your shoes. So, let us show you how to go from being "clueless" about real estate investing to acquiring your first property and beyond!