12 Reasons You're Waking Up Cranky And In a Bad Mood
Do you struggle with waking up in the morning feeling groggy and exhausted? If so, you're not alone. Many people find it challenging to rise and shine with energy and enthusiasm each day. However, there are simple strategies you can incorporate into your routine to make waking up easier and start your mornings feeling refreshed.
1. Establish a Consistent Sleep Schedule
Maintaining a regular sleep schedule is crucial for waking up easily and feeling refreshed. By going to bed and waking up at the same time every day, the body's internal clock becomes synchronized, making it easier to wake up in the morning. Consistency helps regulate sleep cycles, ensuring a more restful night's sleep.
2. Create a Relaxing Bedtime Routine
Having a calming bedtime routine can signal the body that it's time to wind down and prepare for sleep. Engaging in activities like reading a book, taking a warm bath, or practicing relaxation techniques can help the mind and body relax, promoting better sleep quality and making it easier to wake up in the morning.
3. Optimize the Sleep Environment
A sleep-friendly environment can greatly contribute to a more restful sleep and an easier wake-up experience. Keeping the bedroom cool, dark, and quiet creates an optimal setting for sleep. Investing in comfortable bedding, a supportive mattress, and pillows that suit individual preferences can also enhance sleep quality.
4. Avoid Stimulants Before Bed
Consuming stimulants, such as caffeine or nicotine, close to bedtime can interfere with falling asleep and make waking up in the morning more challenging. It's best to avoid these substances several hours before going to bed to allow the body to wind down naturally and prepare for sleep.
5. Gradually Adjust the Wake-Up Time
For those who struggle with waking up early, gradually adjusting the wake-up time can be helpful. By setting the alarm clock a few minutes earlier each day, the body can adapt to the new routine without experiencing abrupt changes. This gradual adjustment allows for a smoother transition and promotes a more refreshed feeling upon waking up.
6. Prioritize Regular Exercise
Engaging in regular physical activity not only improves overall health but can also promote better sleep and wakefulness. Regular exercise helps regulate the sleep-wake cycle and increases the body's production of endorphins, which can enhance mood and energy levels. However, it's important to complete exercise sessions several hours before bedtime to avoid interfering with sleep.
7. Avoid Electronic Devices Before Bed
The blue light emitted by electronic devices like smartphones, tablets, and computers can disrupt the body's natural sleep-wake cycle. Exposure to this light suppresses the production of melatonin, a hormone that regulates sleep. It's advisable to limit electronic device use at least an hour before bedtime to improve sleep quality and make waking up easier.
8. Ensure a Comfortable Wake-Up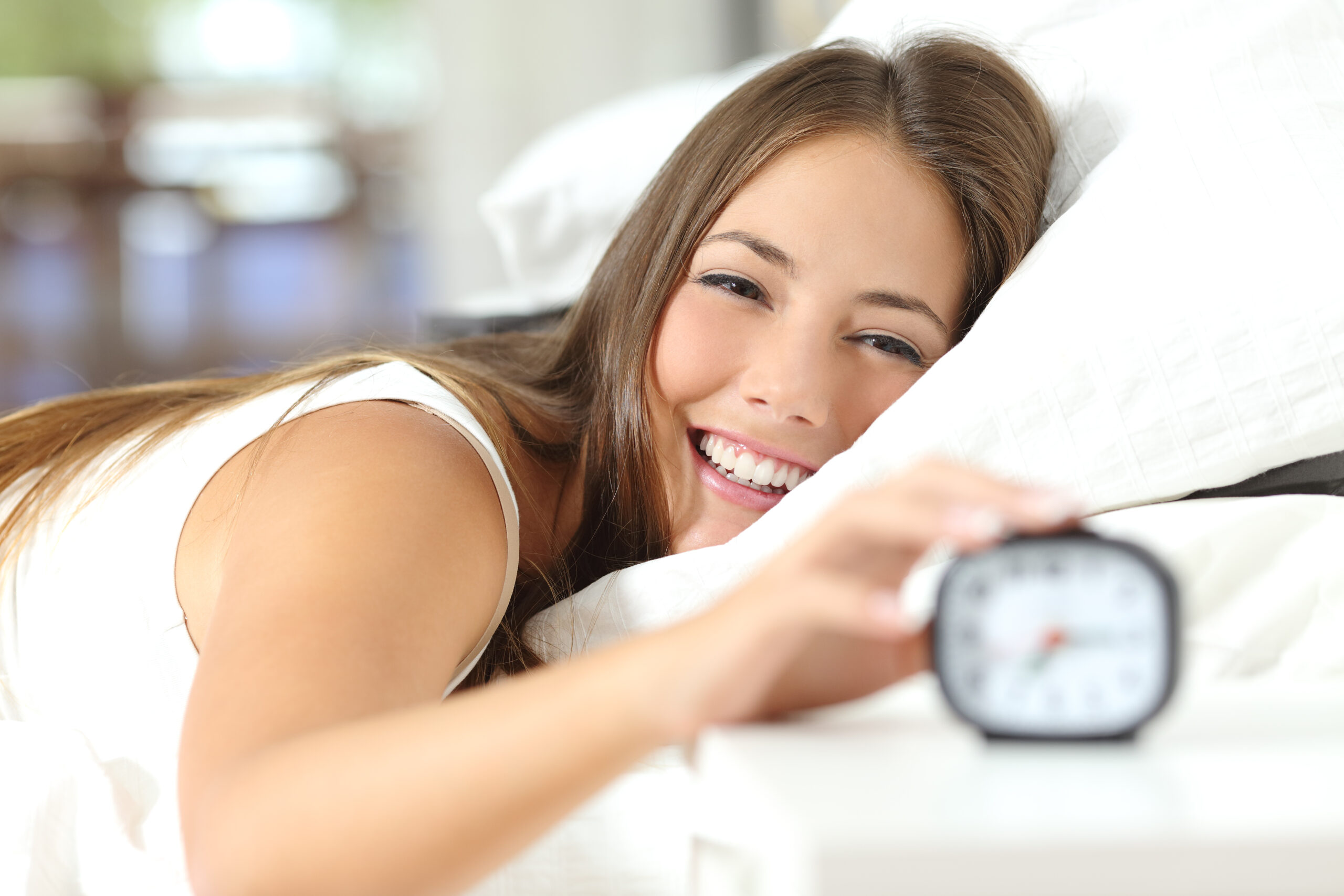 Waking up abruptly to a loud or jarring alarm sound can leave anyone feeling groggy and disoriented. Opting for a gentler alarm sound or using a gradually increasing alarm volume can help the body ease into wakefulness more smoothly, leaving individuals feeling more refreshed upon waking up.
9. Stay Hydrated
Proper hydration plays a significant role in overall well-being, including sleep quality. Drinking a glass of water upon waking up can rehydrate the body after several hours without fluids. Staying hydrated throughout the day can also prevent waking up with a dry mouth or feeling sluggish upon rising.
10. Monitor Daily Intake of Food and Beverages
Certain foods and beverages can interfere with sleep quality and make it more challenging to wake up refreshed. Consuming heavy meals, spicy foods, or excessive amounts of alcohol close to bedtime can disrupt sleep patterns and lead to morning grogginess. It's beneficial to eat light, balanced meals and limit alcohol intake in the evening.
11. Embrace Natural Light
Exposing oneself to natural light in the morning can help regulate the body's internal clock and promote wakefulness. Opening curtains or blinds upon waking up allows sunlight to enter the room and signals the brain that it's time to be alert. This natural light exposure can help improve mood and energy levels throughout the day.
12. Use Aromatherapy
Incorporating pleasant scents into the sleeping environment can create a soothing atmosphere and enhance relaxation. Aromatherapy using essential oils like lavender, chamomile, or eucalyptus can promote better sleep quality and make waking up more pleasant. Using a diffuser or applying a few drops of oil on a pillow can create a calming and refreshing ambiance.
50 Super Simple Side Hustle Ideas
50 Super Simple Side Hustle Ideas (& How to Make Them Work)
10 Frugal Lessons I Learned From Being Flat Out Broke
How To Make Money Without a Job
How To Make Money Without a Job
Creative Ways To Make Money
20 Easy Ways to Raise A Credit Score Fast