How To Earn Money While Disabled With Paid Surveys
Like most people, you probably have strong opinions about lots of things. But do you get paid to express them? Well, you can by taking surveys online — one of the simplest ways to earn money while disabled without requiring much effort. No, it won't make you rich but it can supplement your income if you put in the work.
In this article, I'll walk you through how to get started as a survey taker and point out the pitfalls. But first, let's understand what surveys are and why your opinions matter to companies…
WHAT ARE PAID SURVEYS?
Before releasing a product or updating an existing one, companies want to find out what the general public thinks about it…
Is it something people want?Are there aspects of it they don't like?Is the asking price cost prohibitive?
Questions like these provide companies with the information they need to improve their products so that there are more likely to succeed once there are launched.
While some companies conduct these studies in-house, many hire market research firms to do the work for them and then report back the results. Now, there are many ways to gather this data but one of the cheaper, yet effective methods are online surveys.
And this is where you come in…
In exchange for sharing your opinions about a variety of topics ranging from cars and computers to travel and politics and everything between, you receive compensation in the form of gift cards, vouchers, and, of course, cash…
HOW MUCH CAN YOU MAKE FROM ONLINE SURVEYS?
The amount you can make filling out surveys online depends on several factors:
The payout rate of the company
The length of the survey
The type of survey
Your background
Broadly speaking, you can expect to earn an average of $0.50-$4.00 per survey where the average survey time is 5-30 minutes.
If you're a professional with a career in something like medicine or law, you'll likely make more than most survey takers since it's harder for companies to find people that fit this specific demographic.
Now, you could get invited to participate in surveys offering more pay but this privilege only comes with time once a company comes to see you as a reliable and dedicated member.
HOW TO AVOID SURVEY SCAMS
It seems the more popular online surveys get, the more scammers come out of the woodwork. It's a shame because it's given online surveys a bad name when, in fact, real opportunities exist! With that said, here's how to safeguard yourself from these scams…
Avoid All Spam Solicitations
Unless you requested information, don't bother reading unsolicited emails from survey companies.
Avoid Review Websites
Many websites reviewing survey companies can't be trusted because there are created by the survey companies themselves, thus a clear conflict of interest.
Get a Spam Blocker
Install the free Web of Trust (WOT) extension for either Firefox or Chrome to help prevent you from visiting scam websites. Now, it won't catch everything which is why you'll also want to do your own independent research…
Gauge Opinions
There are many ways to find out more about a survey company:
Google [company name] + scam to see what people are saying.
Google [company name] + payment proof to see if real people have made money with the company. (Important: Don't automatically discount a company if nothing turns up, they might be new or simply changed their name.)
Check the Better Business Bureau (BBB) to look for complaints and whether they were resolved.
Check online forums to gauge trustworthiness.
Check their social media profiles to look for bad reviews and/or complaints.
A quick word about researching companies…the internet is full of trolls so just because you come across some negative feedback about a company doesn't necessarily mean there are a scam. Make sure to compare and contrast opinions to get an accurate picture.
Never Pay to Become a Member
There's one surefire way to tell if a company is a scam: they require you to pay for membership. Keep this in mind…legitimate surveys companies don't have signup fees!
Now, sometimes it's hard to tell whether they do or not, so make sure glance over their Terms and Conditions, FAQs or fine print stated on their website. If you still come up empty-handed, forget about them and move on to another company instead.
HOW TO EARN MONEY WITH ONLINE SURVEYS
Earning money from online surveys is a multi-step process but it's simple and straight-forward…
1. Create a New Email Address
It's a good idea to create a new email address dedicated to survey-related messages because you'll likely receive a TON of email once you register with a bunch of companies (look into free services like Gmail or Yahoo mail).
Alternately, you could create a new email folder for surveys using your existing email address and filter all incoming survey-related messages to it. Either way, make sure to whitelist every survey company you register with to prevent messages getting marked as spam.
2. Research the Company
Even if a company seems legitimate, not all will meet your needs…
Check Rewards
Companies normally issue reward points for every survey you complete which can then be redeemed for cash, vouchers, or gift cards depending on the company and their designated threshold. Many also offer sweepstake entries to win cash and prizes which, along with vouchers, expire after a few weeks or months.
Now, you're probably most interested in cash payouts, right? Assuming you are, you'll likely need to reach $10-$20 before getting paid through Paypal or check. This can take a while depending on how many surveys you complete and how long a study stays open (a few companies like Pinegrove Research issue payments right away and others like PointClub, Inbox Dollars, and Swagbucks offer a $5 sign up bonus).
Confirm Your Private Information Is Secure
Check the company's Privacy Policy, Terms and Conditions or FAQ page to make sure your email address and/or other private information won't be shared with third parties without your consent. It's no fun trying to get off these mailing lists once you're on them!
3. Sign Up with Survey Companies
Here's a rule of thumb…expect to qualify for 1-2 surveys per month for every company you register with. Obviously, that's not enough for a supplementary income which is why it's best to sign up with several companies to have more opportunities.
Now, I'm not suggesting signing up with 50 companies at once, only to wake up the following day to a mountain of emails to greet you. Start with 5-10 companies at first, which works out to around 5-10 emails per day. Once you feel comfortable handling that amount, sign up with another 15-20 companies.
Preliminary Screening Questions
Part of the signup process is answering some basic questions about yourself. By taking the time to give the company a complete picture of who you are, they'll be better able to match you to the right opportunities (pay close attention to the Interest section in particular).
Now, you're going to have to through this process many times for every company you register with, which can be a time draining and mind numbing experience.
One great way around this problem is using free software like LastPass, which allows you to store basic information about yourself and then automatically populate form fields with it (e.g., age, gender, race, income, address, etc.) Not only does LastPass speed up company registration, it also helps complete surveys faster!
4. Check Your Email
As soon as you sign up, you'll receive an email asking you to confirm your registration with the survey company. Once you do, survey invitations will start streaming into your inbox, sometimes in a matter of minutes!
Surveys can close quickly so you'll want to check your email at least once per day, if not once per hour to take advantage of good opportunities. And when you do, make sure the reward and estimated completion time looks agreeable because you don't want to commit yourself to a survey that pays next to nothing. But you shouldn't have to, assuming you sign up with enough companies offering enough surveys to choose from.
5. Take the Online Survey
Qualifying for surveys isn't easy. In fact, the rejection rate is often as high as 80-90% depending on the study so don't be alarmed if/when this happens as you're in good company. But at least it doesn't take long to find out (1-3 minutes) so it's not a big time waster if you're rejected.
For the surveys you DO qualify, just answer the questions at a normal pace and answer them honestly so companies have the most accurate data to work with to help improve their products and services.
BEST LEGITIMATE SURVEY SITES
To save yourself the hassle of researching survey companies to tell apart scams from real opportunities, I've included 24 legitimate companies below for you to join. Start with any 5 of these and sign up with the rest once you're ready to take on more (Panda Research, and Pinecone Research are particularly good starting points.)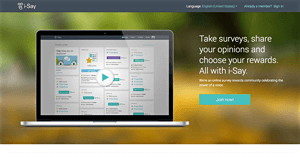 PROS AND CONS OF PAID SURVEYS
Pros
No background experience needed
Easy way to make a couple hundred dollars per month
Reliable income so long as you work for legitimate companies
Ability to work around your schedule
Doesn't need your full attention (no problem having a TV on in the background or while listening to music)
No big time commitment
Cons
Monotonous work
Average or even below minimum wage
Trading time for money (not a passive income stream)
High payout threshold (immediate payment is rare)
Some companies don't offer cash payouts, only prizes
Not available in many non-Western countries
As long as you avoid the scams, taking surveys online is a legitimate way to supplement your income without making great demands.
NOW IT'S YOUR TURN!
Have you filled out surveys online for money? What was your experience like? Leave your comments below!
WANT YOUR 1ST INVESTMENT PROPERTY?
$84.15 $99.00
We started from not having any clue where to begin to acquiring three investment properties in 18 months, grossing over $4,000 per month… and we can show you how we did it!
We know what it's like to be in your shoes. So, let us show you how to go from being "clueless" about real estate investing to acquiring your first property and beyond!