How to Start a Rental Property Business | 15 Steps to Start Now!
Learn how to become a millionaire through real estate investing…
even if you feel clueless and don't have a lot of money to start!
Sign up, and I'll send you a value-packed lesson from my real estate investing course!
This article is to help you determine how to start a rental property. It will help identify questions and problems you will face in converting your idea into reality and preparing for starting a business.
The essential aspects you must consider before starting your rental property business will allow you to predict problems before they happen.
Prepare to start your rental and keep you from losing your business. Successful rental property depends on the following four conventions. A practical plan with a solid foundation, dedication, and willingness to sacrifice and reach your goal are three technical skills, four basic knowledge of management finance record-keeping, and market analysis.
The new owner must master these skills and techniques. Identify your reasons, ask yourself why you want to own your business, and check the matters that apply to you. One freedom from the nine-to-five daily jobs of being your boss needs dedication and willingness to do your own business.
Ask yourself why you want to own your business and check the reasons for doing what you want when you want to do it, improving your standard of living with your present job.
You must have a product or service for which you feel there is a demand reason better than others. Be aware that there are trade-offs, like you can escape the nine-to-five routine, and you may replace it with a 6 a.m. to 8 p.m. routine.
This article lets you learn how to start a rental property business, what is a rental property business, why to do a rental property business, and the benefits and drawbacks of starting a rental property business. There are reasons to invest in a rental property and ways to make money while you build your portfolio, plus risk factors in the industry.
What is a Rental Property Business?
A rental property business is a chance through which investors will purchase and manage one or more income-producing properties. And rental real estate is the best investment for living debt-free, keeping an emergency fund on a budget, and building up investment accounts with low-cost index funds.
In compounding interest, rental property is part of a balanced financial portfolio. Now nothing's more important than staying efficient and profitable.
Why start a Rental Property Business?
Most investors start rental businesses to become rich, acquire financial independence or have a better lifestyle for themselves. Whatever your reason is, determining it will help to achieve your goal faster. Determine your goals and set your expectations.
How to Start a Rental Property Business
Follow these points to start a rental property business
Collect money first
Make sure you have a plan
Do your research
Develop a cash flow strategy
Build your investment portfolio
Establish a tenancy deposit scheme
Protect your property from tenants who won't pay rent
Find Profit in Real Estate
Be Flexible and Have a Plan
Stay Away from Fraud and Scams
Choose the right property type
Find an investor
Get pre-approval for your investment
Make improvements before renting out
Network and protect your identity
Collect money first
Rental property businesses need to collect money to finance the purchase of an investment property. You must choose between cash and mortgage for purchasing an investment property and figure out how to start a rental property business that needs money for its start-ups.
Using cash will result in a higher cash flow or profits but committing a large amount of money to purchase property using cash.
Make sure you have a plan,
Business plans are like road maps: it's possible to travel without but increased odds along the way. A business plan is how you will achieve the objectives of your business and information about your product, marketing strategies, and finances. You should create one when starting a new business.
Do your research
Research is essential for starting a business. You will better understand your customers, identifies problem areas, be beneficial in comparative studies, and help design new business opportunities to minimize loss.
Develop a cash flow strategy
Send Invoices Right Away
Sales and invoices are the most important for small businesses. The quicker you send invoices out, the faster the cash comes in.
Another key to increasing your cash is getting your customers to pay their invoices on time. Follow up with invoice reminders to the customers. Increase prices for your products or services. If your prices are too low, you may be selling yourself short.
Consider new ways to expand your sales market. Talk to your vendors and suppliers. You could cut costs and boost your cash flow by working out.
Build your investment portfolio
Building your investment portfolio is essential in helping you achieve your financial goals. An investment portfolio can feel overwhelming. So many ways are there to invest and save for the future. Identify your goals, weigh your comfort with risk, understand your time horizon, and agree on an optimal portfolio mix to ensure proper diversification.
Establish a tenancy deposit scheme
When you start to rent your home from a private landlord, you will not ask to pay a deposit to the landlord. It's also called a security deposit and covers potential costs like rent arrears and damage to the property.
A tenancy deposit scheme is if you rent your home, your landlord must save your deposit in these three government deposit schemes, deposit protection service, my deposits, and tenancy deposit scheme.
Protect your property from tenants who won't pay rent
Tenants are responsible for late rent payments. If they have a history of paying late rent, you may want to consider using security deposits from tenants to cover outstanding rent.
You can also take legal action against your tenants. If you can't collect rent from the tenant, you can try to use a security deposit as payment. It will increase your return on investment using the above ways.
Find Profit in Real Estate
A real estate business is a business entity that deals with buying, selling, management, or investment. The most common way real estate offers a profit: It appreciates it means it increases its value which achieves in different ways for different types of property. If you borrowed money to buy the property, refinance it with lower interest.
Be Flexible and Have a Plan
A flexible plan will allow the organization to evolve with the changing industry trends and help you stay relevant in the market. Flexible plans also help the company adapt and implement the latest technologies in the market and give a competitive edge to the organization.
Stay Away from Fraud and Scams
Three ways to stay away from Fraud and Scams,
Electronic signatures are efficient. They can also expose your business to fraud and unauthorized signing. You must check that electronic signatures are valid and compliant.
Tax Scams in many forms, as scammers try to steal money, identity, tax refunds, and more. Scams start with phone calls, emails, or in-person visits, and they demand payment of back taxes.
Client portals make it easy to send and receive documents in collaboration with co-workers and clients.
Choose the right property type.
Choosing the right property type is essential. Many factors go into making the decision. If you are single, you must find a place to grow. If you are married or have children, you must care about the quality of local schools, colleges, or universities.
Find an investor
The online search engine contains everything, including the business platforms. Research and list create a list of immediate investors and contacts in the network. Use your friends, social media, and networking sites like LinkedIn and Twitter.
Get pre-approval for your investment.
Once you've selected a loan product, formal pre-approval is the next essential step in purchasing an investment property. Pre-approval is when an investor approves a maximum amount to lend you based on a valuation of your financial situation and the type of investment.
Make improvements before renting out.
Property enhancements are expenses you experience that add value to the property. Payments for this are entered in the Assets/Drop section and criticized over time. It does not matter if it was your residence or a rental at the time of the improvement.
Network and protect your identity
A cybersecurity advisor will make a world of difference in your business. Many identity theft protection services offer this feature, and it's worth using it to its full potential.
Benefits and Drawbacks of Starting a Rental Property Business
The disadvantage is that you know rental income is taxed advantaged because it's called passive income and is not subject to self-employment taxes, those dreaded Social Security and Medicare taxes. It's almost like a mix of a business and investment at once, but its tax advantage doesn't hold the 15.3% between the Social Security and Medicare taxes.
Requirements to Start a Rental Property Business
Requirements that prevent effective marketing a self-analysis starting a business require personal characteristics and deal with the success of your plan. It covers the physical, emotional, and financial strains you will encounter starting a new business and requires working 12 to 16 hours a day, six days a week, and maybe even Sundays and holidays.
You must have the physical stamina to handle the workload and schedule the emotional strength to withstand the strain, prepared if needed to lower your standard of living.
Temporarily Low your standard of living until your business grows, your family is prepared to go along with the strains they, too, must bear you.
Ways to Earn While You Build your Rental Property Portfolio,
We try to help you build a financial intelligence rental property portfolio. You must find ways, to generate more income from what you have, upgrade your properties, and invest in simple maintenance such as new paint.
Also, provide exceptional customer service that allows you to increase your rent. Well-managed your property and up-to-date tenants, and make sure it's easy to interact with you through tenant portals, live chat, and call centers. You can increase your rental rates to reach excellence.
Risk Factor in Rental Property Business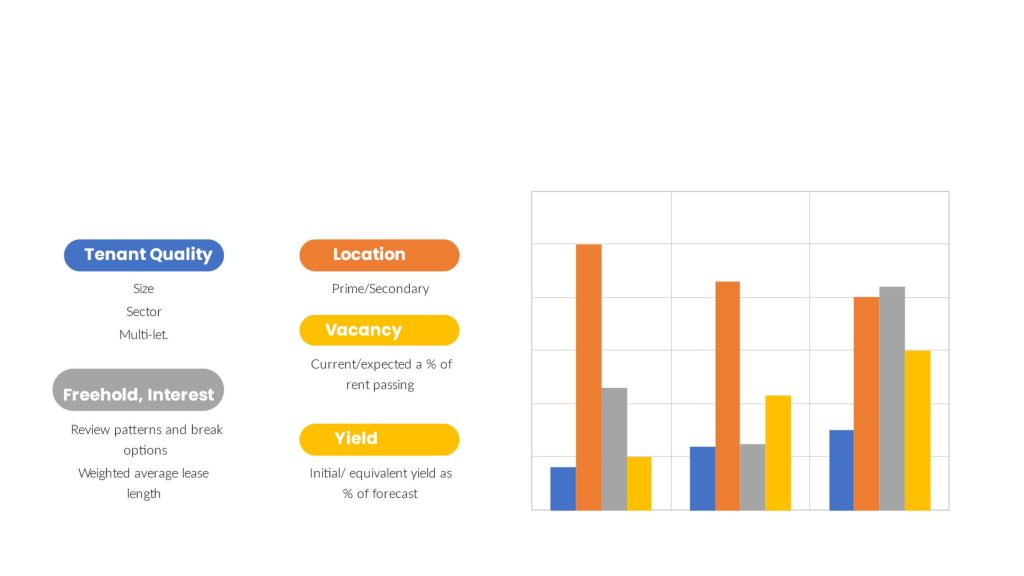 Frequently Asked Questions
What type of rental property is most profitable?
Commercial real estate investment is one of the most profitable types of rental investment.
What type of business is best for rental properties?
House renting is the best rental business property. Renting a house is a profitable rental business in the industry.
What tax do you pay on rental income?
For basic rate taxpayers, the rate is 18%, and 28% for higher or additional taxpayers. If you are in 22% of marginal tax and have 5000$ in rental income, you will pay 1100$.
How do I avoid paying taxes on rental income?
Deduct Direct Costs. Investors can deduct the costs of maintaining and marketing the property Depreciation is considered under the fact that assets lose value over time. Trade-in and active investors win.
How does the IRS know if I have rental income?
The IRS has a method to find out that you have rental income tax audits, public records, and real estate paperwork. Traders who do not report their rental income could face criminal charges and civil fraud.
What happens if you don't declare rental income?
If you don't declare rental income, you will commit tax fraud.
Do I pay tax on rental income if I have a mortgage?
You won't pay taxes on it because of rental expenses and depreciation you are required to take by law out of the mortgage payment, the principal part of that payment taxable income to you. Only the mortgage interest is deductible.
Can I deduct my mortgage payment from my rental income?
No, you cannot deduct your mortgage payment from your rental income. Whether you are real estate property is your primary residence or a rental property.
Is being a landlord classed as a business?
Land lording is a business and requires management as such. It's not going to give you income in the starting, but you'll be building equity with each month's mortgage payment.
References
WANT YOUR 1ST INVESTMENT PROPERTY?
$84.15 $99.00
We started from not having any clue where to begin to acquiring three investment properties in 18 months, grossing over $4,000 per month… and we can show you how we did it!
We know what it's like to be in your shoes. So, let us show you how to go from being "clueless" about real estate investing to acquiring your first property and beyond!