9 Shiplap Fireplace Ideas
Wanting to transform your fireplace? Add shiplap! These 9 Shiplap Fireplace Ideas are sure to inspire your next project.
What is Shiplap?
Shiplap is a type of wooden board paneling that is sturdy, holds well against moisture, and is fairly inexpensive. It has recently become popular in farmhouse style applications, but is now commonly used for many different types of home interior and exterior styles.
RELATED: 15+ Herringbone Flooring Ideas
9 Shiplap Fireplace Ideas
1. Vertical Shiplap
This vertical shiplap style fireplace idea adds a sophisticated look. Perfect for any home!
2. Mixed Brick & Shiplap Fireplace
Can't decide what to do on your fireplace? Go with several options! This mixed brick and shiplap idea is a rustic farmhouse approach that's beautiful and classic.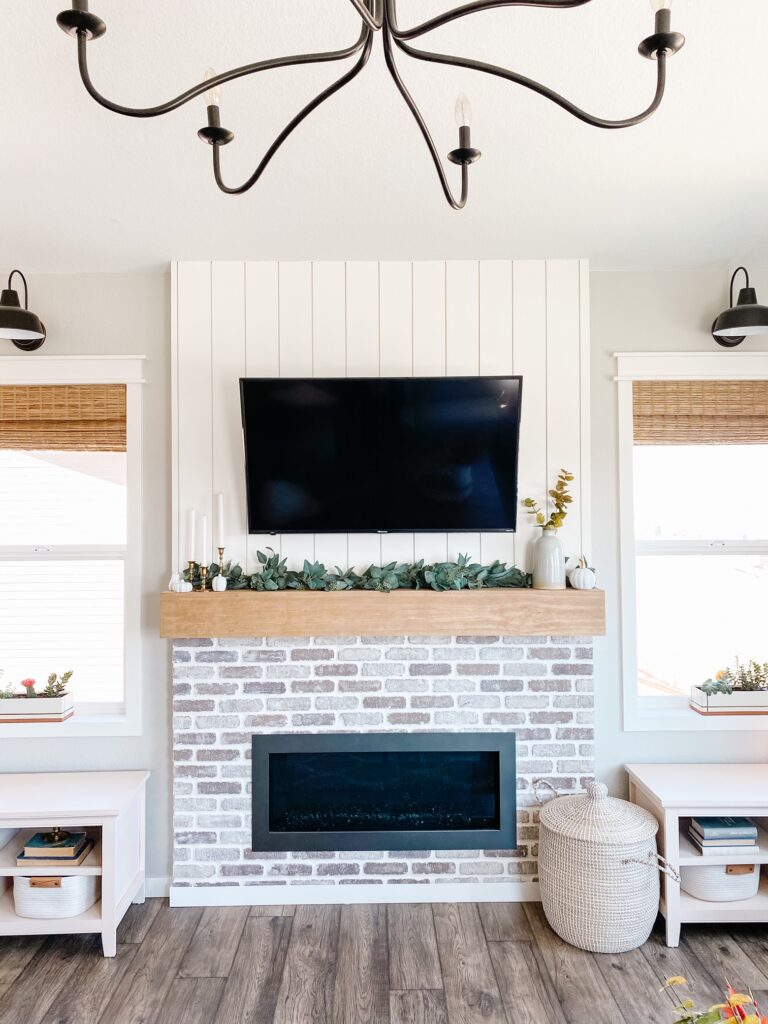 3. Chevron Pattern Shiplap
Mix it up with a chevron patterned shiplap fireplace for a unique and creative idea!
4. Modern Style Shiplap Fireplace
Who says shiplap has to be farmhouse? This black painted shiplap has a modern and sleek look to it that truly elevates its space.
5. Farmhouse Brick & Shiplap Fireplace
Another beautiful shiplap fireplace idea! This mixed shiplap and brick has a classic farmhouse look, with a cozy cottage feel.
6. Scandi-Style Shiplap Fireplace
Go a different direction with shiplap. Introducing Scandi-Style! This beautiful style is modern, warm, and perfect for a minimalist feel.
7. Modern Rustic Dark Fireplace
This fireplace idea has a modern, but rustic feel to it and is truly next-level. The vertical shiplap along with plaster fireplace and reclaimed wood mantel is true perfection!
8. Stained Shiplap Fireplace
Shiplap can also be stained! This can give your fireplace a warm, cozy feel.
9. Classic Shiplap Fireplace
This classic-style vertical shiplap is one of the best fireplace ideas for when you need something simple, yet elegant!
More Articles That Inspire