What Is The Super Affiliate Handbook? [Reviewed & Rated]
Welcome to my The Super Affiliate Handbook review!
These days, there's no shortage of courses around to teach you how to become an affiliate marketer online. But back in the day when affiliate marketing first got started, there weren't nearly as many choices available. One of the few that stood out then that still continues to sell now all these years later is the Super Affiliate Handbook written by Rosalind Gardner.
So what is the Super Affiliate Handbook and is it still relevant today? Keep reading to find out!
THE SUPER AFFILIATE HANDBOOK SUMMARY
Product Name:The Super Affiliate HandbookFounder: Rosalind GardnerProduct Type: Affiliate MarketingPrice: $27Best For: People looking to make money online as affiliate marketers
Click to Zoom
Summary: ​For anyone interested in getting started in affiliate marketing, the Super Affiliate Handbook is a sure-fire bet. Going strong since 2003, the 200+ pages in this PDF cover the basics of the business without confusing you in the process. That said, some of the strategies taught may not work as effectively as in the past. Also, being a PDF document, you won't get the kind of hand-holding that an all-inclusive course typically offers.Rating: 8/10Recommended:Yes
WHAT IS THE SUPER AFFILIATE HANDBOOK?
The Super Affiliate Handbook is a self-proclaimed primer for grasping the basics of affiliate marketing, covering each step of the process in detail. [source] Upon finishing it, you'll understand exactly what affiliate marketing is, how it works, how to get started, and how you'll earn money.
The author behind the Super Affiliate Handbook, Rosalind Gardner, is an affiliate marketing professional who began her career as a high-level member of the aviation industry. Since leaving that position in 2000, she's gone on to make an incredible income as an accomplished affiliate marketer.
Rosalind's skills and knowledge have propelled her to the top of the industry, making her uniquely qualified to be the author of this handbook.
The stated purpose behind writing the Super Affiliate Handbook was to write the best possible affiliate marketing manual for millions of readers around the world to start their own affiliate businesses. Her book is a veritable goldmine of information to any aspiring affiliate marketer.
WHAT DO YOU GET WITH THE SUPER AFFILIATE HANDBOOK?
The Super Affiliate Handbook is a 200+ page PDF document that addresses all the common questions aspiring affiliate marketers typically have. The handbook maps out a clear picture of what you can expect to achieve in your first year. Here's a small sample of what the handbook includes:
You'll learn about the kinds of affiliate programs that work best for beginners and those better suited to individuals with more experience.
You'll discover the marketing techniques that work best when starting out and those you're better off avoiding.
You'll find out how to properly maintain your website for optimal performance.
You'll get a crash course on how to write conversion-driven content, such as writing more descriptive and appealing product descriptions.
You'll understand the types of products that work best for social media promotions, and how to outdo your competitors in the process.
According to the handbook, it's very possible to become a successful affiliate marketer when putting lessons like these into practice. Well, that and a little imagination, resourcefulness, and perseverance. 🙂
HOW DOES THE SUPER AFFILIATE HANDBOOK WORK?
The handbook starts with a rundown of five strategies designed to save you time, money and effort when embarking on your affiliate journey. Next, you'll learn how to set up your official affiliate website (don't worry, it's much easier than it looks). After that, you'll discover the top 25 mistakes new marketers commonly make and how to sidestep them.
You're also furnished with 29 handy tips teaching you the most effective ways to market your website, both online and offline. Then there's advice on how to defend yourself against thieves that attempt to steal your commissions, something absent from many affiliate marketing courses.
Perhaps most importantly, the Super Affiliate Handbook teaches you how to assess hot products in the marketplace. By following the assessment guidelines laid out in the handbook, you'll be better at choosing products worth selling as opposed to lukewarm or slow sellers. This knowledge alone can help you save a great deal of time, money and energy.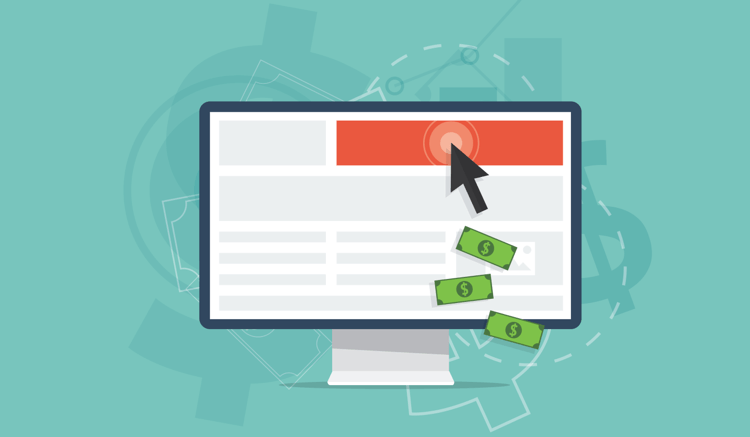 WHAT DO CUSTOMERS OF THE SUPER AFFILIATE HANDBOOK HAVE TO SAY?
For the most part, people who've bought the Super Affiliate Handbook have generally positive things to say about it. Granted, the official website for the product focuses on the rave reviews as a matter of course. Still, the tenor of these testimonials tends to reveal why the book is held in such high regard by industry experts and customers alike.
Apparently, many of the satisfied customers went on to become self-made millionaires as a result of following the guidelines laid down in the book. Sure, these are outliers, but it does say something about the handbook's quality and longevity.
Particularly convincing are the happy customers who chose to chart their progress while adopting the precepts laid out in the handbook — stories you can easily identify with and believe in.
Perhaps that's why so many CEOs have evidently recommended this handbook to their marketing staff. Such endorsements are the highest praise that a manual of this type can garner.
All that said, the Super Affiliate Handbook has been around since 2003 and while revised several times since, some customers question whether Rosalind would have had such remarkable success now as she did then (making $436,797 just in one year). The game has changed a lot since those early days and has only become more competitive over the years.
Still, the fundamentals of affiliate marketing never change and for that alone, the book may be worth your attention.
PROS OF THE SUPER AFFILIATE HANDBOOK
The Super Affiliate Handbook provides a comprehensive, step-by-step system for starting an affiliate marketing business on a budget. Studying Rosalind's content closely will give you the inspiration and knowledge you need to set foot in the affiliate marketing space.
thumbs-upRosalind's writing style is friendly, personable, and factual where every statement made is backed up by hard evidence. No doubt, Rosalind's wealth of fully documented facts is among the handbook's top selling points.
thumbs-upThe handbook lists many relevant resources and third-party tools for easy access as you work your way through the manual.
CONS OF THE SUPER AFFILIATE HANDBOOK
Originally published in 2003, the Super Affiliate Handbook is still regarded as among the best primers for new affiliate marketers. But despite multiple revisions, certain tips and strategies may be slightly outdated in today's context.
While thorough, the Super Affiliate Handbook is still only a PDF document. As such, it doesn't offer the kinds of resources you'd come to expect from more sophisticated training, such as video tutorials, downloadable templates, proprietary tools and more.
While newbie-friendly, the handbook's focus on paid advertising (e.g., Google Adsense, contextual ads, etc.) to generate traffic still isn't as easy for the newcomer to grasp as organic SEO, which is what I recommend getting started with.
[wp-review]
SO, NOW WHAT?
If you still want the Super Affiliate Handbook, make sure to pick up the digital copy only as the paperback version selling on Amazon hasn't been updated in several years.
But here's the thing…
While the Super Affiliate Handbook is a nice introduction to the world of affiliate marketing, it's not enough to get you where you want to be. For that, you're going to need much more hand-holding than what the handbook offers.
Sure, a PDF document filled with great content and images is useful, but when it comes down to the nitty-gritty, it doesn't cut it.
Whether it's registering a domain name, setting up your first WordPress website, writing an email autoresponder series, designing infographics, or anything else, you need to be shown exactly what to do, not just read a description of it.
The kind of guidance you need can only be found in a robust training system — one that offers lots of video tutorials, downloadable templates, live interactive events, and other educational resources.
Moreover, you'll also want access to certain tools, such as those that enable you to conduct keyword research easily or host your website. What better way than to have access to everything you need in one place instead of having to spend your time hunting things down across the web?
Then there's the question of support, something a simple manual like the Super Affiliate Handbook can't possibly offer. No doubt, you're going to need lots of help along the way, both from experts in the industry as well as other newcomers.
When taking factors like these into account, there's only one training platform that comes with everything you need to get your business off the ground — the same program that gave me my start.
NOW IT'S YOUR TURN!
What do you think of this review? Do you have any questions or comments about the Super Affiliate Handbook I haven't already addressed? Leave your comments below!
REAL ESTATE EBOOK BUNDLE FOR BEGINNERS
Kids Can Learn Through Storytelling:
The power of saving and the importance of financial literacy
The joy of delayed gratification and the rewards of responsible money management
Tools to teach young readers about the value of setting financial goals