15 Everyday Items People Use Incorrectly
As we go about our everyday lives, there are numerous items that we often use to get things done. Such things may include gadgets, kitchenware, electronics, and much more. However, it is common for people to misuse some of these items. In today's article, we will explore the everyday objects that many of us do not use correctly. Let's get started!
1. Plastic Wrap
Those tabs on plastic wrap and tin foil boxes aren't just for show. By pressing them inward, you can create convenient tabs that securely hold the roll in place while using it, making the process much smoother.
2. Mascara
Pumping the mascara brush in and out of the bottle may seem ordinary, but it's best avoided. This action introduces a significant amount of air into the mascara tube, leading to faster drying and clumping of the mascara.
3. Pasta Spoon
If your pasta spoon has a hole in the center, it serves a dual purpose. Not only can you use it to drain water when scooping pasta from a pot, but the hole is also designed to help you measure the perfect portion size for one serving of spaghetti noodles.
4. Toilet Paper
The age-old debate over or under can be settled with historical context. Per an 1891 patent, the inventor intended for toilet paper rolls to hang "over" since that makes finding the end easier and more hygienic.
5. Instant Pot
After you've removed the lid from your Instant Pot, you might wonder where to put it. Well, the Instant Pot base has handles with rectangular holes that match the rectangular protrusions on the sides of the lid. You can securely prop it upright by inserting one side of the lid into one of these handleholes, saving counter space.
6. Athletic Shoes
Some athletic shoes come with an extra eyelet at the top, which is often overlooked. This extra eyelet enables you to lace your shoes more tightly.
7. Margins in Notebooks for Students
These margins often serve as spaces for teachers to leave notes or clarifications for students.
8. Two Colors of Eraser
The Blue side is designed for rough and thick paper, commonly used in artwork, while the red is intended for thin sheets like those found in school folders and notebooks.
9. Stripes on Plastic Cups
Those lines you see on red plastic cups serve as measurements, indicating appropriate serving levels for various beverages.
10. Oven Drawer
That bottom drawer is designed to keep hot foods at the proper serving temperature, making it ideal for keeping your meals warm while you prepare the rest of your dinner or enjoy a movie.
11. Sponges for Washing Dishes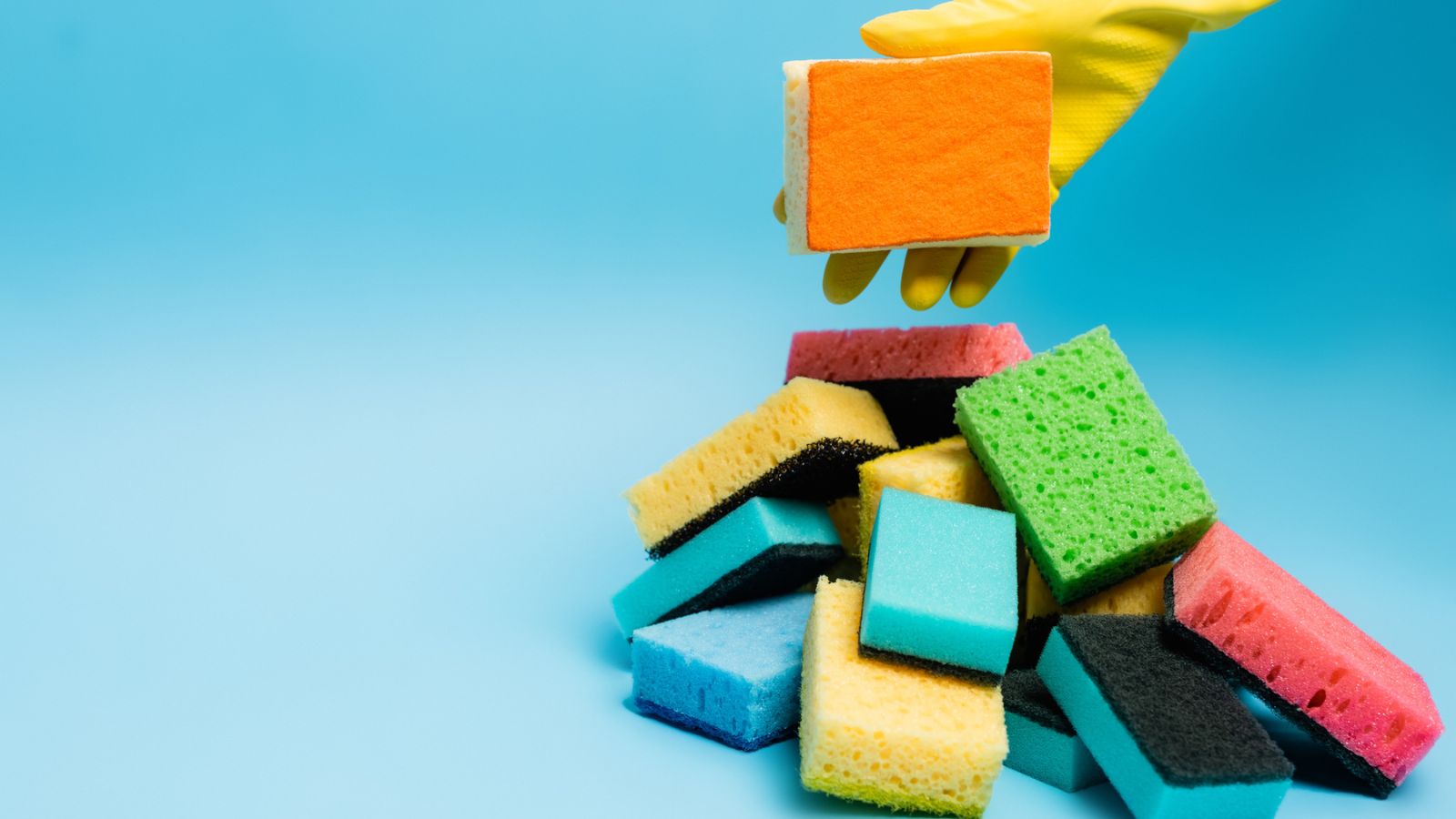 Sponges need regular sanitation to prevent bacteria buildup. You can effectively sanitize them by either boiling them in water for five minutes or soaking them in water and heating them in the microwave for one minute.
12. Toothpaste
While toothpaste ads often show a generous amount of toothpaste on the brush, you only need a small pea-sized amount for effective cleaning. The more significant amounts shown in ads are primarily for visual appeal and may encourage unnecessary product use.
13. Shampoo
When shampooing, start at the top of your head and focus on your scalp, where the oils that make your hair look greasy produce and tend to accumulate.
14. Paper Takeout Container
Those ubiquitous paper Chinese takeout containers can unfold into flat plates. After you've enjoyed your meal, you can fold them back up to keep your leftovers safe and fresh.
15. Blender
The order in which you place ingredients in your blender matters. Begin with your liquid base or yogurt, then add ingredients from smallest to largest, with harder items like ice on top. This arrangement allows the blades to work smoothly without getting stuck and ensures a well-blended result.
50 Super Simple Side Hustle Ideas
50 Super Simple Side Hustle Ideas (& How to Make Them Work)
10 Frugal Lessons I Learned From Being Flat Out Broke
How To Make Money Without a Job
How To Make Money Without a Job
Creative Ways To Make Money
20 Easy Ways to Raise A Credit Score Fast
Read More: 20 Easy Ways to Raise A Credit Score Fast
Frugal Living Tips: The Essential Guide To Start Saving Money
Frugal Living Tips: The Essential Guide To Start Saving Money